by
posted on January 22, 2020
Support NRA Shooting Illustrated
DONATE
SHOT Show 2020 officially opened yesterday. The annual trade show covers nearly 700,000 square feet, some 12.5 miles of aisles (which is why my feet hurt!) and tens of thousand of attendees. It brings companies from all over the world together to showcase the latest and greatest in outdoor gear, from hunting rifles to concealed-carry pistols and pretty much everything in between. If it is even vaguely tangentially related to the great outdoors in some way, chances are there's a variant here in Las Vegas this week. With that said, here are five items that really jumped out at me as I walked the floor.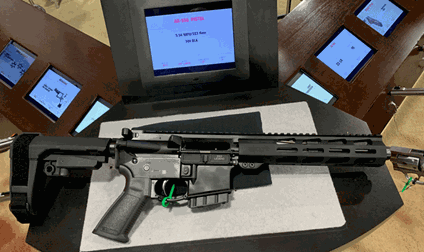 1.
Ruger
AR-556 pistol in 350 Legend. I really, honestly can't say why this jumped out at me. There are pistols in .458 SOCOM, .50 Beowulf and .308 Win.—it's hardly the most powerful AR-style pistol out there. Honestly, I think it's because the 350 Legend is about the closest I'm going to find an AR-friendly analog to my favorite cartridge, .357 Mag. It's kind of a .357 SUPER Magnum... And, here we have a pistol.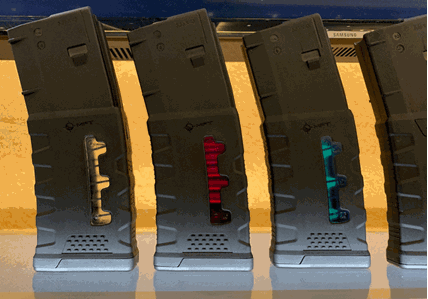 2.
Mission First Tactical
Extreme Duty Window magazine, tinted. I've been a fan of Mission First Tactical for a while now, for both the company's AR-15-based furniture and holster offerings. The stocks, grips, muzzle devices and other furniture are sturdy, affordable and a step above utilitarian, while the holsters offer solid fits, great retention and ease of use. When Mission First released the Extreme Duty line of magazines, it took a great thing and made it even better, and that's always worth noting; now, they've added a little touch of flair to this new product. I continue to be a fan.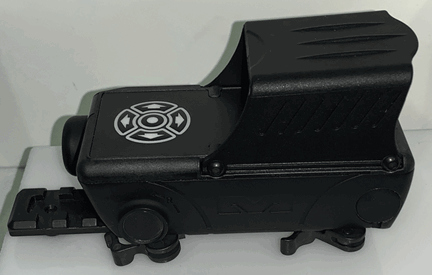 3.
Meprolight
Foresight. Man. If half of what I was shown in the Meprolight booth is accurate, this is a simply amazing sight. Offering five different reticles, 10 available profiles, a shot counter, digital compass and even a magazine counter would be plenty for a 1X sight, right? Oh, that's not the half of it. Meprolight has an app called the Double Shoot, where the shooter takes a picture of a target before shooting, shoots a group, then uses the software to automatically zero the sight. Again, I'm always of the opinion of "if it sounds too good to be true"—but this is why we're getting a Foresight into HQ to test, and we'll be reporting back on how many of these claims it lives up to.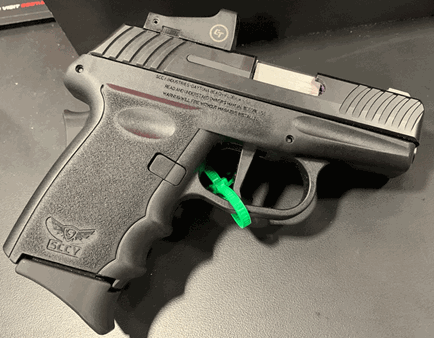 4.
SCCY
DVG-1RD. In an upcoming article for
Shooting Illustrated
, I noted the red-dot-equipped, hammer-fired CPX-2RD heralded the coming-of-age of red-dot sights on pistols. When even affordable options recognize the need for a dot-equipped handgun, that market can be called mature. SCCY went one further, and added a red-dot variant to the company's first-even striker-fired pistol, the DVG-1. Pairing a
Crimson Trace
CTS-1500 red dot and the new striker-fired model, though, is genius—and the price is amazing at only $389 (MSRP). This may very well be the best value in red-dot equipped pistols going.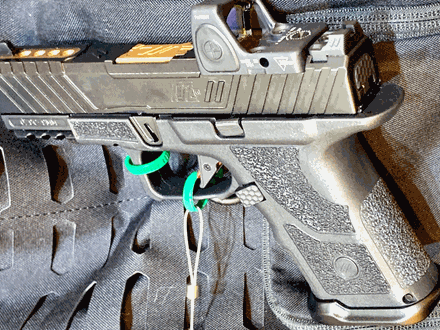 5.
Zev Technologies
OZ9C Compact Hyper-Comp. Okay, I'll admit it. I'm a sucker for a showy gun. Custom-engraved revolver? Damascus-steel 1911? I'm all for it. Why, then, do so many scoff at upgraded Glocks (or Glock-style pistols)? It's the same idea. With a ported barrel and slide the compensator is built right in, rather than hanging off the end of the barrel, and also just happens to allow the bronze match barrel to show just a little bit... Cut for an RMR or SRO, the OZ9C brings some flair to your striker-fired pistol. Rock on with your bad self!
Again, these are by no means the only cool things I saw today. There's all kinds of neat stuff coming down the pike in the firearm world, and I'm hoping we'll get a chance to cover at least some of it in the pages and website of
Shooting Illustrated
. Stay tuned for the rest of SHOT Show and future Editor's Picks!