Support NRA Shooting Illustrated
DONATE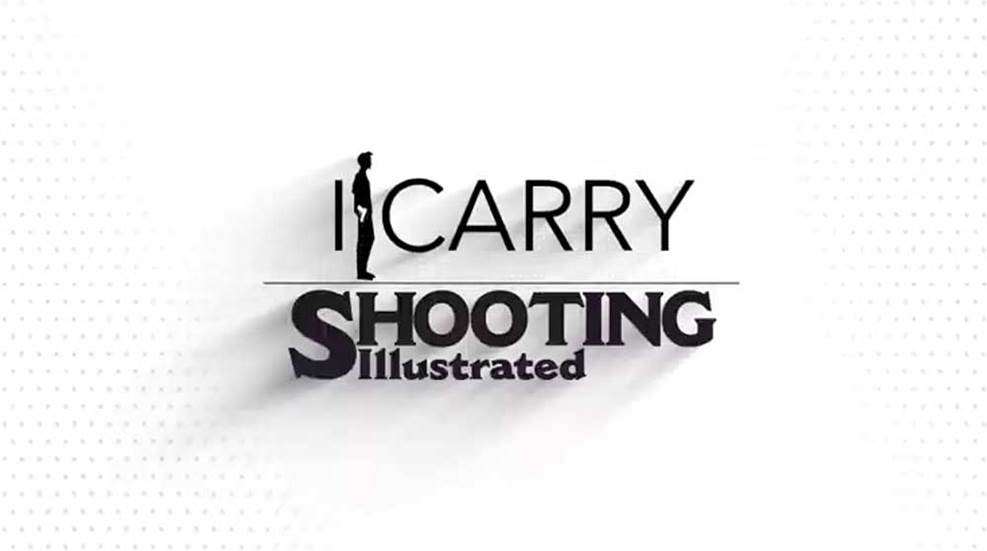 Shooting Illustrated launched its "I Carry" Video series in 2017, providing a look at a varied range of potential everyday-carry kits. Each of these kits are built around a single concealed-carry gun and feature a purpose-built holster, along with a variety of potential EDC accessories. These accessories encompass everything from belts, magazine carriers and concealed-carry shirts to knives, flashlights, lasers and more. Here are 2022's top "I Carry" videos:
5: Glock G19 Gen5 MOS Pistol With Holosun Red Dot Sight
If you were going to sum up all the current trends in concealed carry guns, it would look a lot like this rig. The Glock G19 continues to be one of the most popular defensive pistols on the market, and Holosun has established itself as force to be reckoned with when it comes to electronic sights. Add in an AIWB holster from Mission First Tactical, one of our favorite gear makers, and you have a cutting edge concealed carry rig.
4: KelTec P15 Pistol in a Kinetic Concealment Holster
KelTec is known for thinking outside of the box, and with the P15, they thought outside of their own box. The P15 is their first striker-fired gun that enough features that can let it run with the big dogs in the larger capacity, polymer-framed market. Team that up with a holster from Kinetic Concealment OWB holster and a first-rate blade from Buck knives, and you have something that up to the task of defending what's most important to you.
3: Smith & Wesson M&P 10mm M2.0 Pistol in a Tier 1 Concealed Holster 
Here comes the boom! The M&P 2.0 10mm gives you all the great features of Smith & Wesson's popular pistol line but with the added punch of the 10mm round. The resurgence of 10mm in the past few years is tied in closely with getting out into the great outdoors, and this pistol is a great way to keep safe from two and four-legged predators. Like many other Kydex AIWB rigs, the Tier 1 MSP Pro secures your gun via an attached light, meaning it's good to go with just about any gun in your safe that can mount a light, and the
SOG PowerAccess Multi-Tool we've added to this setup means you're never out of options.
2: Glock G44 Pistol in Dark Star Gear Holster
.22LR is useless for self-defense, right? Well, not always. Let's face it, it beats harsh language as a means to counter deadly force, and because the Glock G44 is the same size and shape as a Glock G19, the G44 can also double as a training gun, allowing you to use the same Dark Star Gear Orion Holster for both guns. After you've seen the light on using 22LR as a defensive round, make sure you have enough light to see in the dark, and carry something like a Surefire Sidekick flashlight with you whenever you can.
And the #1 I Carry video for 2022 is...
Colt Python Revolver in a Galco Holster
The classics. They never go out of style. This was our most-popular I Carry video of 2022, and it's proof of the iconic status of one of the best fighting wheelguns ever made. The 3 inch barrel is a kick to shoot (literally), and six rounds of .357 magnum mean you'll rarely wonder if you've brought enough gun to the fight. Speaking of bringing guns to a fight, that Galco Speed Master 2.0 builds on the reputation of the original Speed Master, with custom molding an option for a paddle mount. Add in a Buck knives Paradigm blade, and you have a defensive combination that has withstood the test of time.