by
posted on January 21, 2020
Support NRA Shooting Illustrated
DONATE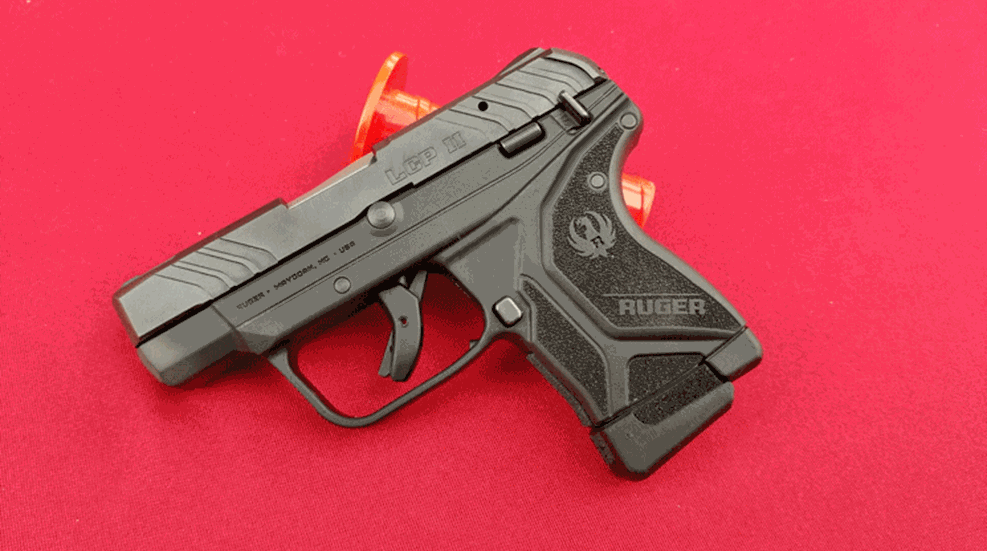 One of the newest Ruger pistols to show up at SHOT 2020 was the head-scratching LCP II in .22 LR. The LCP and LCP II are well-known as extremely compact, pocket-sized self-defense guns, but their .380 ACP chambering is already considered marginal by many. Why go to an even more diminutive caliber?
Micro-compact self-defense guns often have the well-deserved reputation of being challenging for inexperienced shooters because of their stiff slides and heavy recoil. The LCP II 22LR uses what Ruger is calling the Lite Rack system that makes the slide easy to rack through both internal and external features. In addition, the .22 LR chambering makes the LCP II easier to shoot compared to the .380 ACP version—not to mention easier to keep on target for faster and more accurate follow-up shots. 
That's what the marketing speak says, in any case.
Actually shooting it on Media Range Day? An enormously pleasant surprise. The gun was easy to operate, including an innovative approach to the manual safety which is pressed forward to fire, an intuitive direction particularly when drawing out of a holster. And while small guns often have more recoil than expected for caliber, the LCP II was downright pleasant and fun to shoot in .22 LR.
Rimfire calibers may not be attractive to many for self-defense, but high-velocity rounds can still be effective when properly placed. The more shootable nature of the LCP II 22LR makes it a viable option for defenders who need a very small pistol because of carry restrictions or hand size and strength. That also makes it an excellent training analogue to the standard LCP and LCP II.
The LCP II 22LR holds four more rounds than the LCP II 380, with a 10+1 capacity, and adds a manual safety. It can also use all of the same accessories as the .380 ACP version, including holsters and the like, but not (perhaps obviously) magazines. MSRP is $349.