by
posted on January 22, 2020
Support NRA Shooting Illustrated
DONATE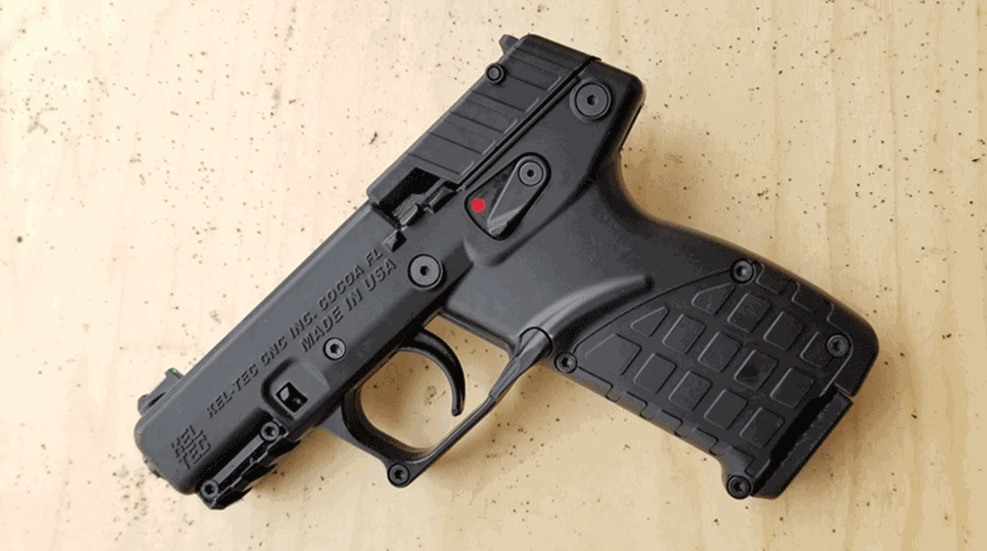 Last year, KelTec introduced the CP33, a .22 LR pistol aimed at the competition and target-shooting market with a massive 33-round magazine. They went the opposite direction for SHOT 2020, with their new compact P17 .22 LR pistol.
As the name indicates, the P17 is a 17-round gun that, while not quite as small as KelTec's 9 mm concealed-carry gun, the PF9, is still rather petite: It's just about the size of a 5x7 notecard. That means it's still concealable for people who are interested in carrying a smaller, more controllable caliber with plenty of capacity. It's also a size that's non-threatening for a new shooter and, combined with the light 3-pound trigger, can help make learning to shoot friendly and fun.
The P17 is also very lightweight at under 3/4 pound unloaded. Since it is chambered in .22 LR, it's a viable choice for smaller or physically challenged shooters who may have trouble with the heavier guns that are normally needed to reduce felt recoil.
KelTec didn't leave behind all of the target features of the CP33 when designing a smaller .22 LR pistol, however, and has included a fiber-optic front sight and adjustable rear sight on the P17.
Additional features include an ambidextrous, paddle-style magazine release and ambidextrous manual safety. The P17 also allows for accessories right out of the box, with a standard Picatinny-style rail and threaded barrel. For added value, it comes with three 16-round magazines.
Rimfire pistols have a number of potential uses from defensive pistols when other options aren't practical or usable for a shooter, to acting as a training aid for both new and experienced shooters, to simply being fun range toys when you want to shoot 17 suppressed rounds as fast as you can. The KelTec P17 can fill all of those roles at an impressively affordable MSRP of $199.