by
Evan Brune, Associate Editor, Shooting Illustrated
posted on January 26, 2018
Support NRA Shooting Illustrated
DONATE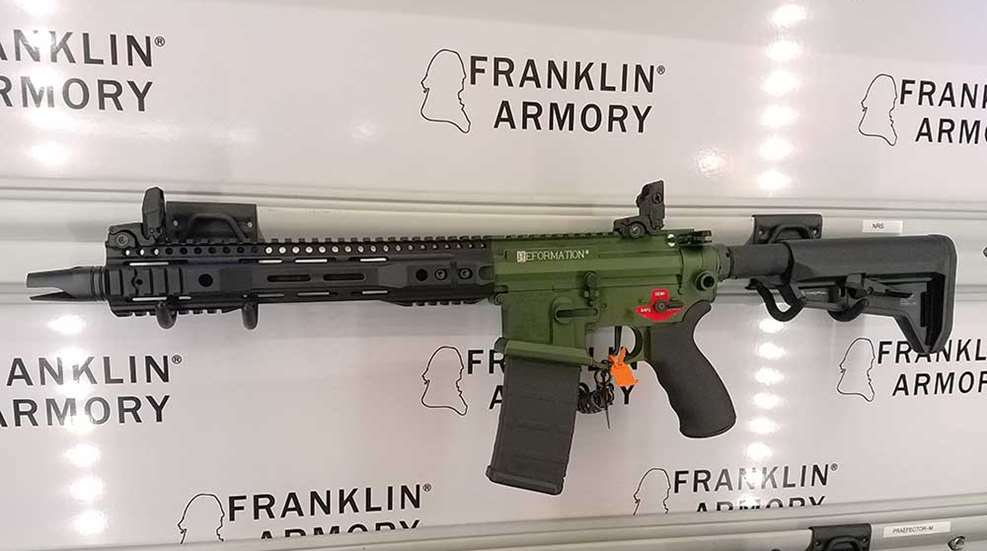 One of the most talked-about firearms seen at SHOT Show 2018 was the new Franklin Armory Reformation. The murmuring and musings began the week before the show, when the company sent out a release showing an 11.5-inch barreled, AR-style firearm equipped with a rifle stock. From an external viewpoint, this new firearm looked nothing more like another short-barreled rifle on the market, requiring ATF approval for ownership.

However, Franklin Armory claimed the Reformation needed no tax stamp, no ATF approval. It was not a rifle, not a shotgun and not a pistol. It was classified as a "firearm," verified by the company's consultation with the ATF before release.

On the show floor, all became clear as the company debuted its all-new NRS barrel technology. NRS stands for "Not a Rifle or Shotgun," because although this unique design does feature land-and-groove cuts inside the barrel, the cuts run straight down the length of the barrel rather than spiraling like traditional land-and-groove rifling.

Due to this configuration, the Franklin Armory Reformation, initially chambered in .300 BLK, does not impart spin on the projectile as it leaves the barrel. Because of this, the ATF ruled that the Reformation cannot be classified as a rifle, thus leading to its classification as a "firearm."

If the barrel does not spin the bullet, then the projectile cannot be stabilized in flight like traditional rounds. The company does admit that the bullet does yaw while in flight, but the company also claims that the Reformation is capable of producing 4-MOA groups with off-the-shelf ammunition. Owners can use any standard .300 BLK in the firearm, since the Reformation is equipped with a standard chamber.

Interestingly, though, in conjunction with the development of the Reformation, Franklin Armory engineers also developed a new fin-and-flare projectile designed to work in conjunction with the straight land-and-groove cuts in the barrel. When this new bullet design is fired from the Reformation, the company claims the firearm is capable of near-MOA performance.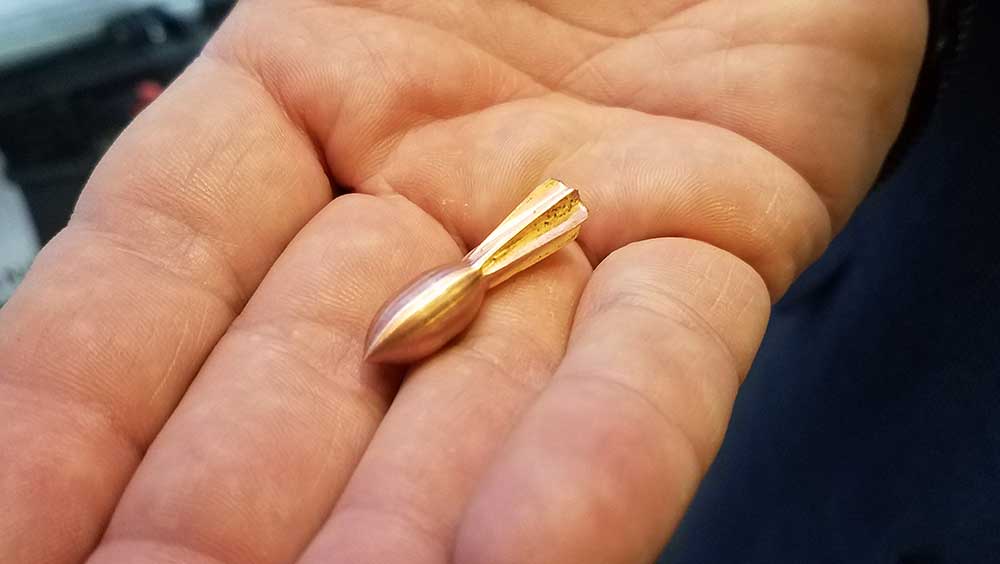 In addition, Jay Jacobson, president of Franklin Armory, also told SI that the company was working with an as-yet-unnamed large-scale ammunition manufacturer to produce a ready-loaded, affordable ammo option using this new bullet design.

Nine different models of the Franklin Armory Reformation are available at launch, all chambered in .300 BLK. The company anticipates adding 5.56 NATO models in the future. Suggested retail pricing starts at $1,034.99.

Since the Franklin Armory Reformation is an all-new design classified by the ATF as a firearm, it may not be legal for purchase in some jurisdictions. Consumers looking to order the gun should check that it's legal to own under local and state laws before attempting to buy.