The Spirit of Blue Foundation announced on Dec. 21, 2018, that it awarded an Equipment Safety Grant to the Michigan State Police (MSP) in the form of five Lewis Machine & Tool Defense (LMT Defense) tactical rifles valued at a combined $12,995. The firearms will be used by the agency's Emergency Support Team.

"The Michigan State Police Emergency Support Team handles over 200 high-risk calls for service each year," said MSP Director, Col. Kriste Kibbey Etue. "We sincerely appreciate the generosity of the Spirit of Blue Foundation, LMT Defense and Law Enforcement United. I assure you that your support of our team will have a significant impact across the state of Michigan."

LMT donated the rifles and Law Enforcement United—an organization that has supported the Spirit of Blue's efforts since 2016—also contributed to the grant. The CQB10-MARS-LA rifles feature a fully ambidextrous lower assembly, 10.5-inch barrel, railed hand guards, select-fire trigger group and other enhancements making it well suited for the Emergency Support Team's use.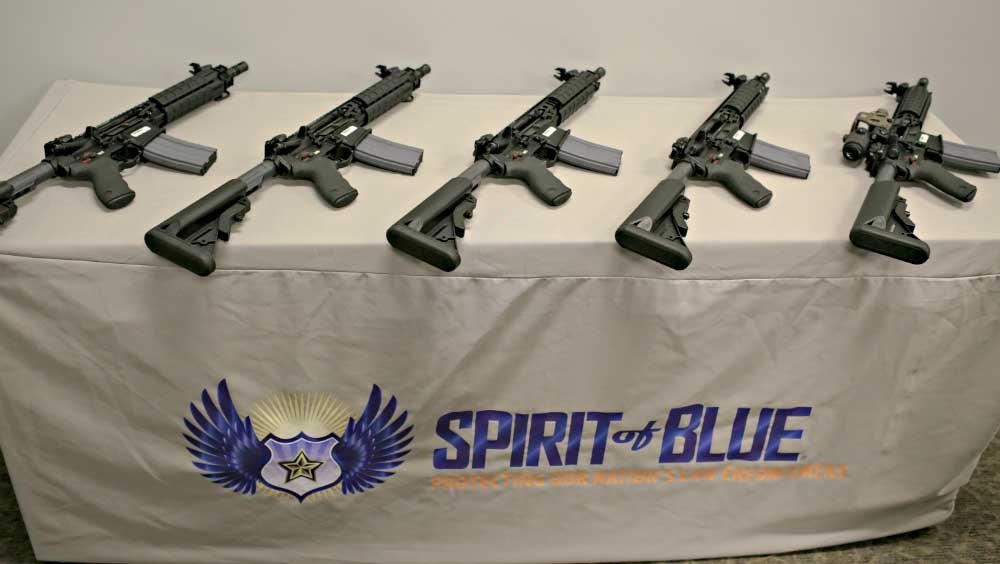 "We are very happy to see these amazing tools go to such a very professional and deserving agency," said Ryan T. Smith, executive director of the Spirit of Blue Foundation. "From the command staff all the way down to the most junior member of the Emergency Support Team, it is clear that the people of Michigan are served incredibly well. And now this team will have an extra measure of capability to employ if and when it is necessary."

Statistics maintained by the Officer Down Memorial Page indicate at least 145 law enforcement officers lost their lives in 2018—a 6-percent increase over the previous year.  The Spirit of Blue's grant initiative is tailored to address the reality of that statistic, and the increasing number of underfunded law enforcement agencies across the country.

Michigan's Emergency Support Team was established in 1974 and consists of tactical and negotiator components. "This unit utilizes equipment and training necessary for extremely difficult and/or dangerous tasks in such areas as hostage rescue, barricaded gunmen, high risk arrest and search warrant service, VIP security and counter terrorism," according to its web page.