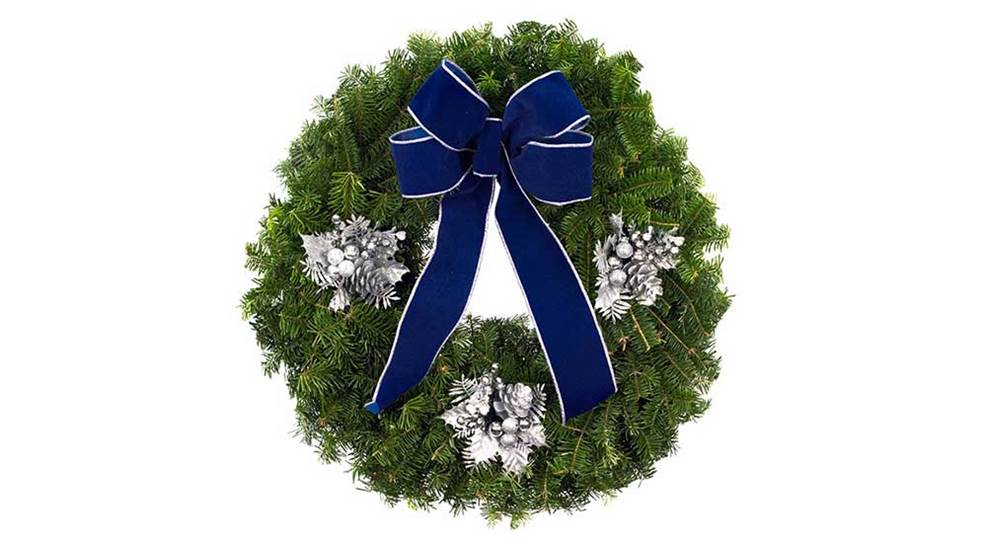 The gear and training to maximize the safety of law enforcement officers can fall victim to tightening budgets, particularly for the small- and medium-sized agencies that "protect and serve." The Spirit of Blue Foundation, a 501(c)3 non-profit organization, quietly fills some of those shortfalls by providing grants to underwrite critical department purchases—including firearms—and this year it's offering a special holiday wreath to help raise public awareness and fill gaps in departmental funding.

Produced by Whitney Wreath, the 22-inch balsam rendition comes with wired blue ribbon trimmed in silver, with bunches of pine cones, holly and berries in a silver tone. It makes a statement about your support of law enforcement and $10 for each one sold will go to help Spirit of Blue in its efforts. MSRP is $49.95 and orders this week should arrive in time for Christmas.

This year, Spirit of Blue awarded a grant to the Leicester (MA) Police Department of $5,691.25 for the purchase of five sets of riot control suits, shields and gloves, as well as a K9 Safety Grant to the Tipton County (IN) Sheriff's Office to train a new service canine in tracking, narcotics detection and apprehension.  Last year it helped provide three patrol rifles and gear for the Cicero (NY) Police Department and even lifesaving Automated External Defibrillators that are now being carried in cruisers of the Lanesborough (MA) Police Department.

Funding for some of the efforts is done in concert with The Dunkin' Donuts & Baskin-Robbins Community Foundation, an organization dedicated to serving neighborhoods through hunger relief, safety and improving children's health. Since it was formed in 2006 it has distributed a total of $11 million in grants, $100,000 of that total in conjunction with Spirit of Blue to benefit various law enforcement agencies across New England and the law-abiding citizens they serve.