Pictured above: The author tries his hand at 3-gun, engaging stationary clay targets with a loaned shotgun at the Copa Aguila 2017, sponsored by Aguila Ammunition. The competition included a qualifier, two more-challenging courses of fire, then a shoot-off.

The words "Mexico" and "guns" in combination send shivers down the spine of many, given the news reports from south of the border. When an assignment to Guadalajara came up recently, it was without hesitation assigned to me. Was it my talent? My intrepid nature? My Spanish-language skills? No, as usual, it was my expendability. And, as was pointed out, given my personal charm, if I were kidnapped the department could likely scrape up the ransom out of petty cash—even before the exchange rate was factored in.

OK, I see how it is, you gutless bastards. I tossed a packet of Imodium into my valise and headed for the airport. In addition to several changes of clothes and my toiletries, I'd also packed a load of ignorance and arrogance in equal measure. I fully expected to ride a donkey from the airport to the "hotel." I found out pretty quickly that Guadalajara is Mexico's second-largest city and has a metro population of about 4.3 million people. Quite a handy thing, that Google—if I'd remember to use it. And the accommodations? The Hyatt Regency. I've stayed in hotels as good before, but none any better.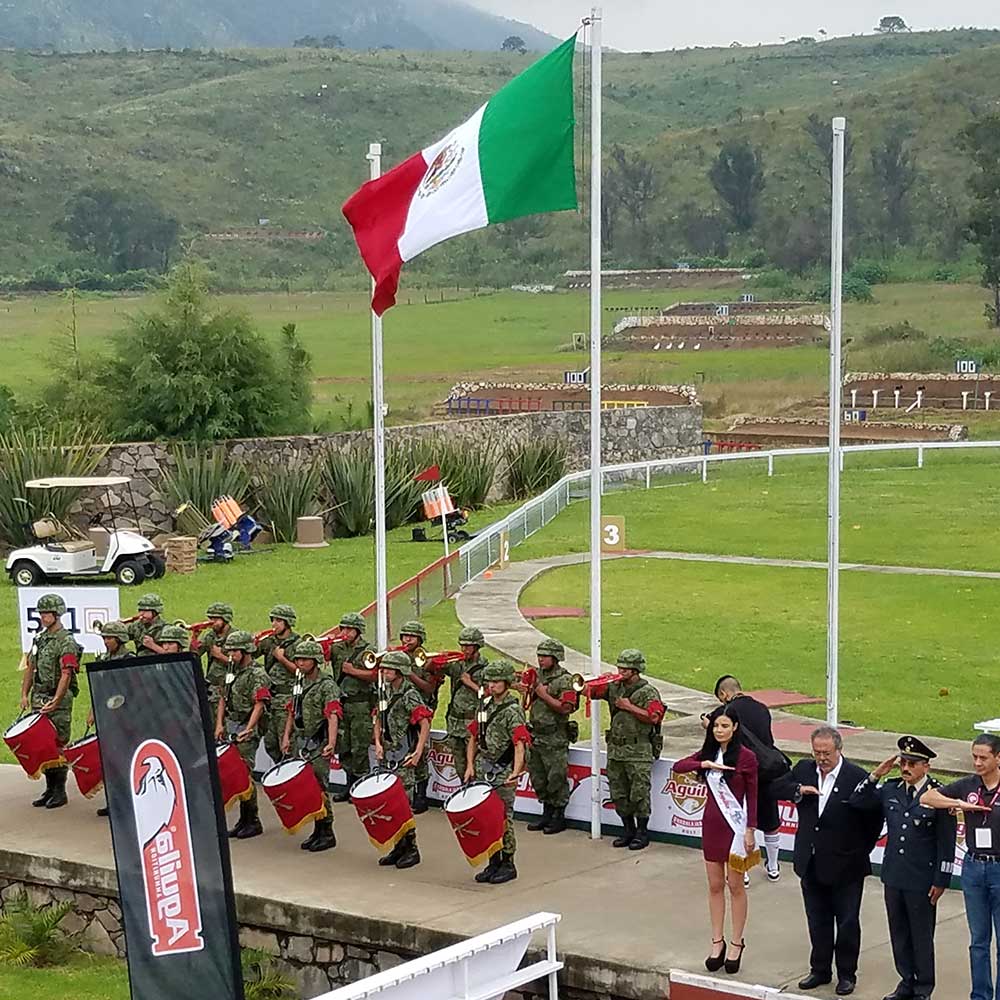 I really should have known. The event was the Copa Aguila 2017, a shooting match hosted by Aguila Ammunition. If you've ever tried any of the company's products, you know it doesn't fool around. That applies to everything it does. The event was held September 20-24 at Club Cinegetico Jalisciense, a shooting club with a freakin' swimming pool. The facility is so large Aguila offered golf carts to get to the sporting clays range. Hot and cold buffets were the order the day at lunch, complete with an open bar. (OK, the idea of an open bar at a gun range was mildly disturbing, at least in theory, but everyone was wonderfully behaved and the only safety violation I witnessed was by a sponsored American shooter, so …)

If you aren't familiar with Aguila (Spanish for "eagle"), you really should be. A lot of Americans got their exposure to the company's products while searching for ammunition during the recently concluded rimfire ammunition shortage. Aguila is the world's largest manufacturer of rimfire and it is damned good at it, from its .22 Colibri to .22 Win. Mag., it all works and works well. Others became familiar with the company by way of its broad selection of high-quality shotshells.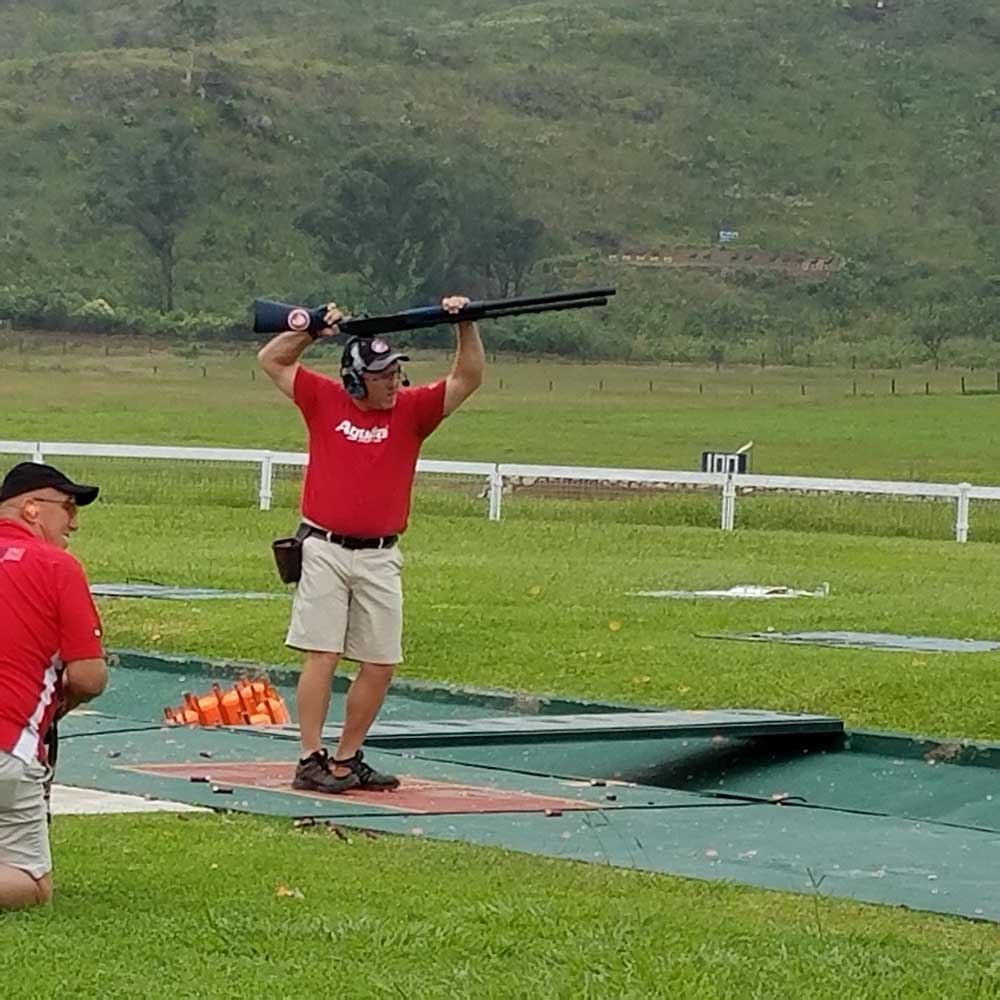 The company has responded to the American embracement of its brand by introducing an extensive centerfire line as well as by wowing us with the revolutionary Minishell. The latter performs many of the duties of a typical shotshell but is half the length, reducing recoil while simultaneously increasing firepower.  The fortuitous invention by OPSol of an adapter for the Mossberg Shockwave is making the Aguila Minishell the sought-after tactical load for that arm. And at Copa Aguila, the company demonstrated the considerable sporting applications of the little shells.

The centerfire line extends from .25 ACP to .45 ACP and .45 Colt, .30 Carbine, .223 Rem., 5.56 NATO and 7.62 NATO. From what I saw, it functions much like the rimfire line—reliably, accurately and consistently.

More than 400 shooters, mostly Mexican, with a few Hondurans, Colombians and Americans thrown in, took part in the match. Events included Make a Break, 3-Gun, Five-Stand, Rimfire Silhouette and Sporting Clays. I was invited to participate in anything I wanted, as the Aguila folks had never seen me shoot before. I knew I was in trouble in Rimfire Silhouette when I wondered when they were going to put up the targets, only to learn they were already up. They were that small. Oh, and note to self: "fuego" means "fire," as in pull the trigger, you idiot.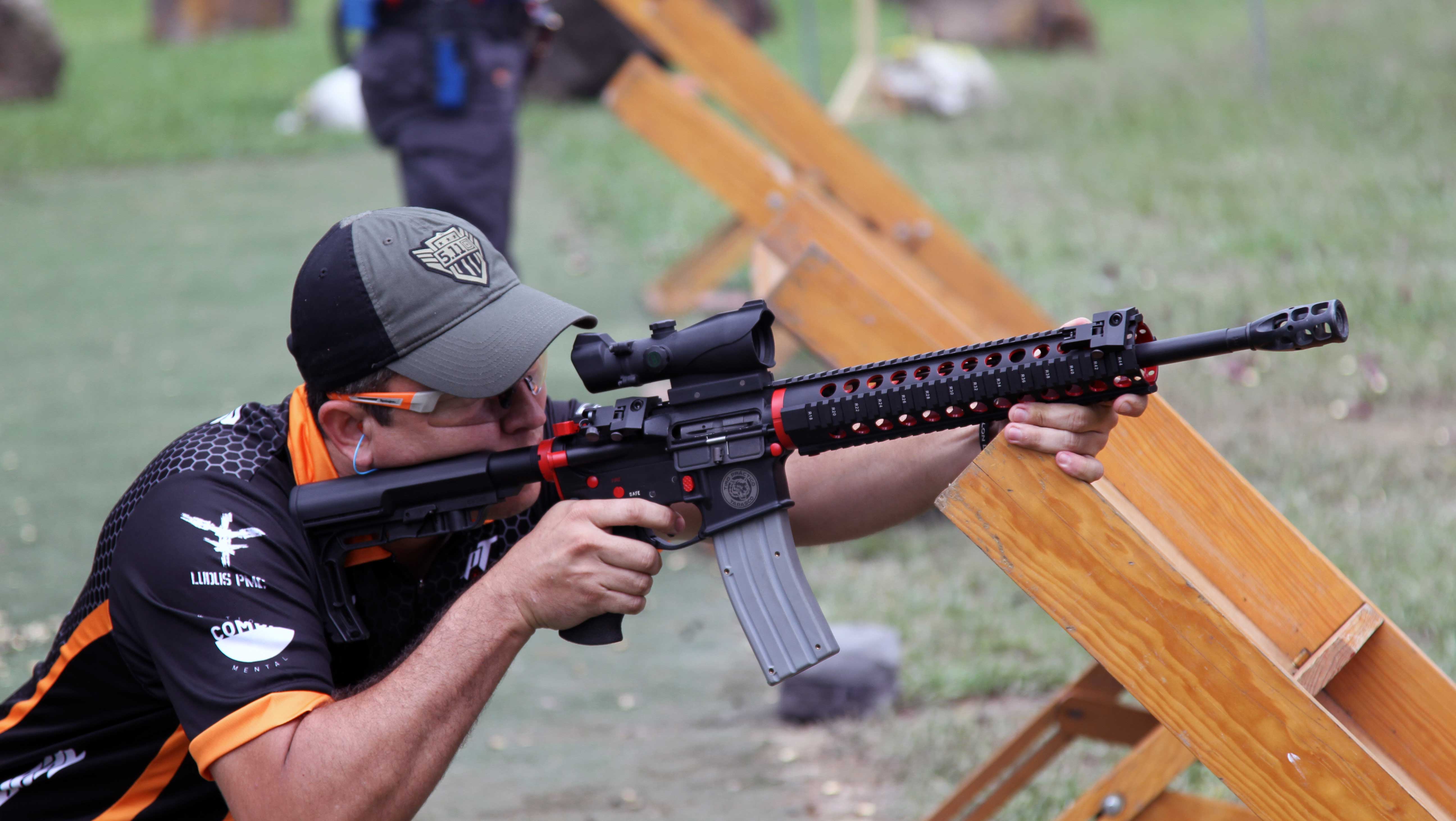 I also tried 3-gun. I won't describe my performance in detail except to say I was pleasantly surprised to be allowed back into the United States.

Throughout the entire event, our Mexican hosts were solicitous, helpful, knowledgeable and unfailingly polite, and not just to us, but to each other as well. Frankly, I have never seen such sportsmanship. Everybody wanted very badly to win (as was apparent by the number of Hammerli, Anschutz and Perazzi firearms visible at every turn), but when each contest ended, it was punctuated with handshakes and hugs, smiles and laughter.

Mexico and guns can be a beautiful thing, too.