by
Evan Brune, Associate Editor, Shooting Illustrated
posted on October 22, 2018
Support NRA Shooting Illustrated
DONATE
Firearm fans often get wrapped up in the latest and greatest, focusing their attention on tricked-out precision rifles complete with high-dollar optics and all the cutting-edge accessories imaginable, like rangefinders, bipods, slings, thermal equipment and more. However, most of today's high-end rifle owners have a solid foundation in shooting fundamentals, often built with inglorious, overlooked, budget-priced .22 rifles.

From single-shot bolt actions to magazine-fed semi-autos, the basic .22 rifle continues to provide an affordable platform for building fundamental skills, such as sight picture, trigger press and shooting form. Even following the Great .22 LR Drought that enveloped the shooting world throughout the 2010s, resurgent stocks of rimfire cartridges still offer inexpensive training opportunities for budget-minded shooters. Now, all that's needed is a basic rifle to start shooting!

As with our other budget-minded roundups, one for affordable AR-15s and another for affordable concealed-carry guns, we found three different online retailers for each rifle. At each store, we found the lowest price of each .22 LR rifle model available and averaged all three prices to get a general market rate for the guns. With that in mind, here are the 10 most-affordable .22 training rifles on the market today: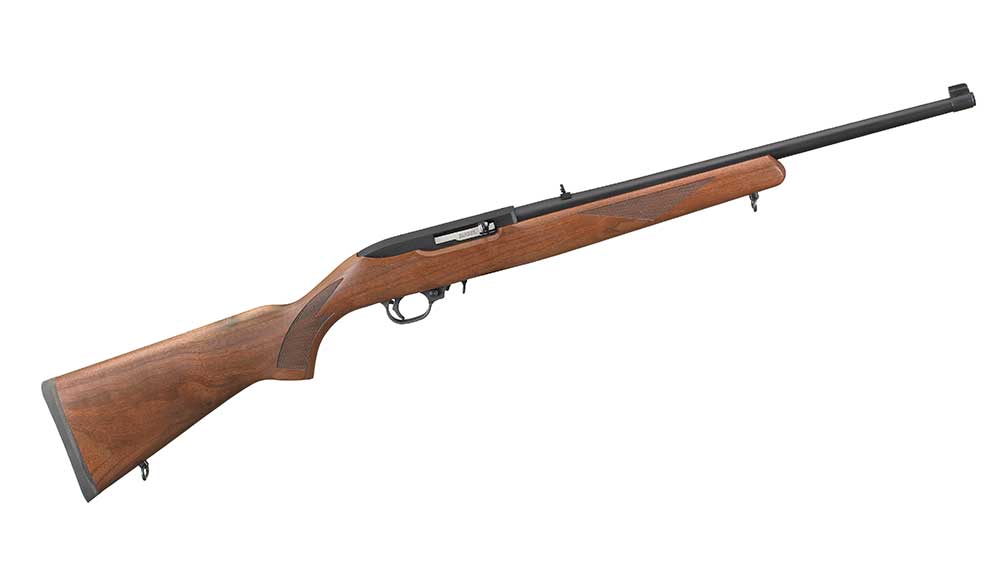 Ruger 10/22 Carbine
Average: $199.66

Clearly, the king of the rimfire-rifle world is the Ruger 10/22, with more than 5 million made and a continuous market presence for more than half a century. Ruger has a 10/22 model for pretty much every market niche, from classic, wood-stocked, iron-sighted carbines to takedown models to heavy precision-shooting guns. What if you don't see the 10/22 you want? This ubiquitous carbine is served by an incredible aftermarket of components, enhancements and accessories, giving consumers the opportunity to build their perfect rimfire carbine. The basic 10/22 Carbine can be found right around $200, but Ruger has many other options that sell for more and are loaded with extra features to match.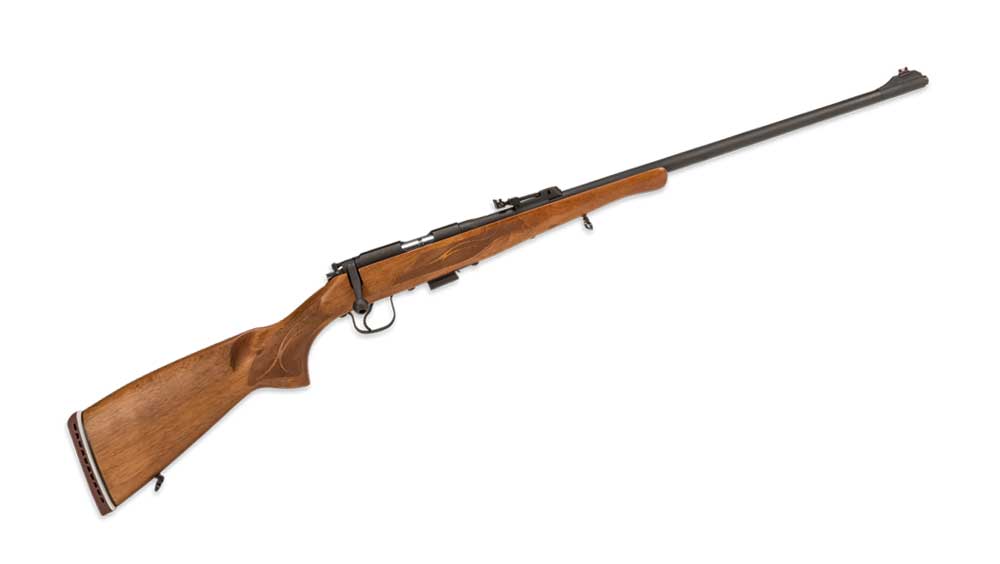 LSI Howa Escort Rimfire Trainer
Average: $183.43

A popular option for fans of rimfire rifles is the 455 Training Rifle from CZ-USA, and the gun is absolutely a well-built, high-quality option for those looking for something extra. For shooters on a budget, however, Howa offers a similar build in its Escort Rimfire Trainer. This rifle features the same stock profile made from Turkish walnut and is built with an all-steel receiver and barrel. A 10-round detachable magazine offers up a quick reload for the bolt-action system, and windage- and elevation-adjustable fiber-optic sights allow for easy aiming.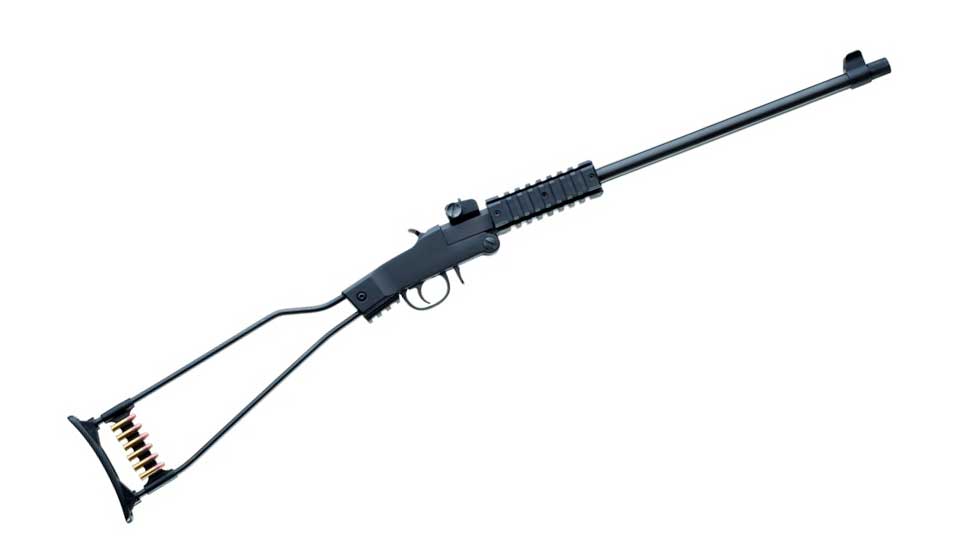 Chiappa Little Badger
Average: $164.64

Standing out from the pack in this roundup is the Little Badger from Chiappa. Rather than offering a traditional, synthetic-stocked option for shooters, the Little Badger is built from the ground up as a compact option for survival use. Built on a single-shot, break-open receiver, the rifle is equipped with a wire-steel stock that folds down alongside the barrel, providing a compact package measuring only 17 inches long for storage and transport. A Picatinny fore-end allows owners to attach an optic, like a red-dot sight, but iron sights and a 12-round shell holder are included for a durable, do-it-all setup.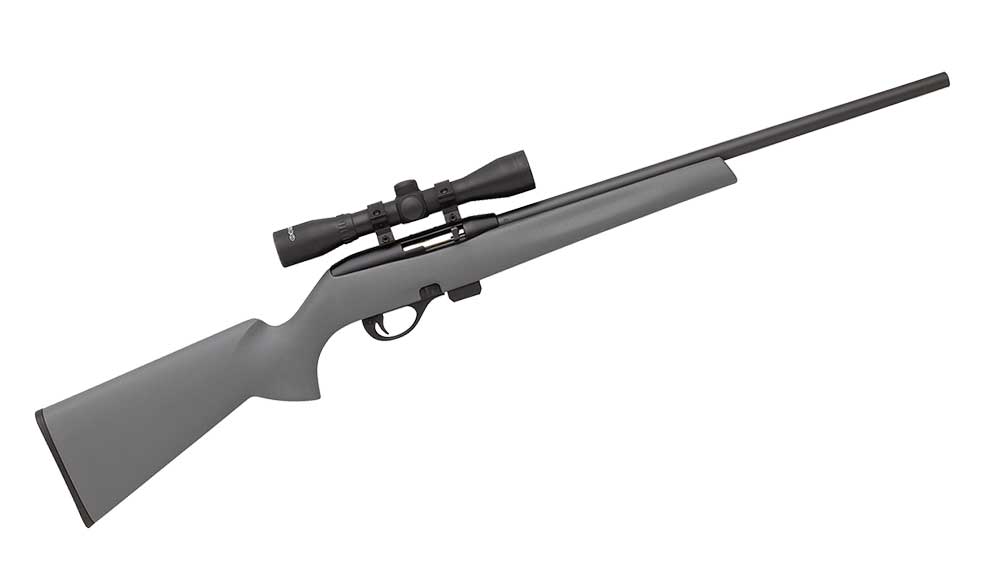 Remington Model 597
Average: $160.36

In its Model 597, Remington offers a reliability- and accuracy-enhanced platform, thanks to a unique bolt-guidance system riding on twin rails machined from tool steel. This ensures the bolt's movement inside the receiver remains consistent and free of interruptions, allowing the gun to operate more reliably and put rounds downrange more accurately. To provide a cleaner trigger pull, the bolt, hammer and sear are all coated with Teflon. Finally, the staggered 10-round magazine doesn't protrude far from the bottom of the rifle, and the follower holds the bolt open on the last round.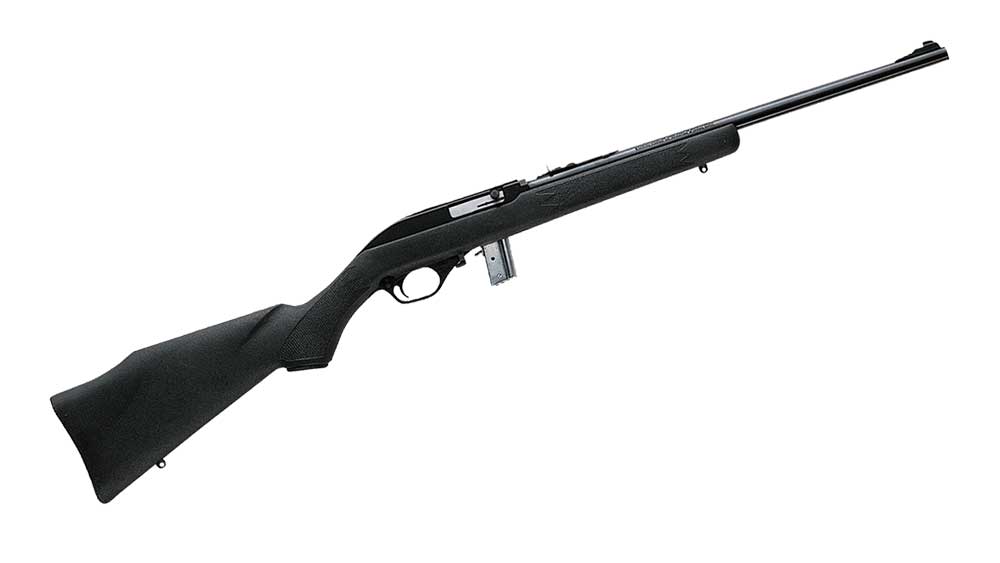 Marlin Model 795
Average: $140.29

Of course, in the rimfire world, Marlin is best-known for its Model 60, a classic design that's been around for generations. Though the Model 60 can be found under our price ceiling of $200, there's an even-more economical option in the company's lineup in the form of the Model 795. This semi-automatic rifle includes some desirable features for its price point, including last-shot bolt hold-open, a grooved receiver ready to accept scope mounts and a corrosion-resistant, nickel-plated magazine holding 10 rounds. The rifle's action is set inside a durable Monte Carlo stock complete with sling-swivel studs and molded-in checkering.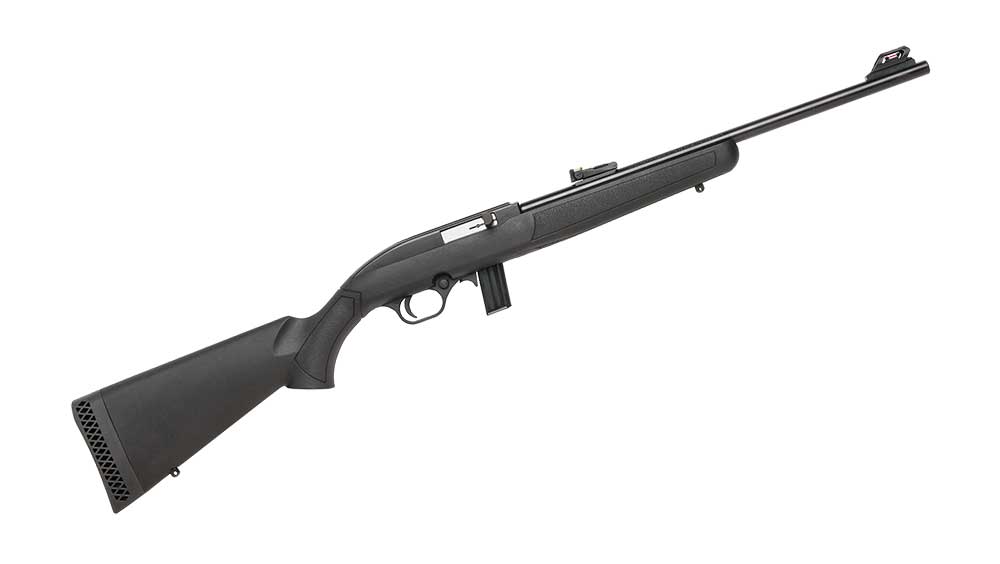 Mossberg Model 702 Plinkster
Average: $121.78

Mossberg is certainly more well-known for its line of affordable shotguns, which we've covered in our roundup of budget-priced home-defense shotguns here, but the company also provides consumers with a range of other options, including an economical .22 trainer in the form of its Model 702 Plinkster. A semi-automatic design, the Plinkster is outfitted with a 10-round magazine protruding from the bottom of the magazine well. Adjustable iron sights and a textured, synthetic stock are available on the basic model, but for a few bucks more, Mossberg offers a number of options, including extended-magazine versions and rifles outfitted with scopes straight from the factory.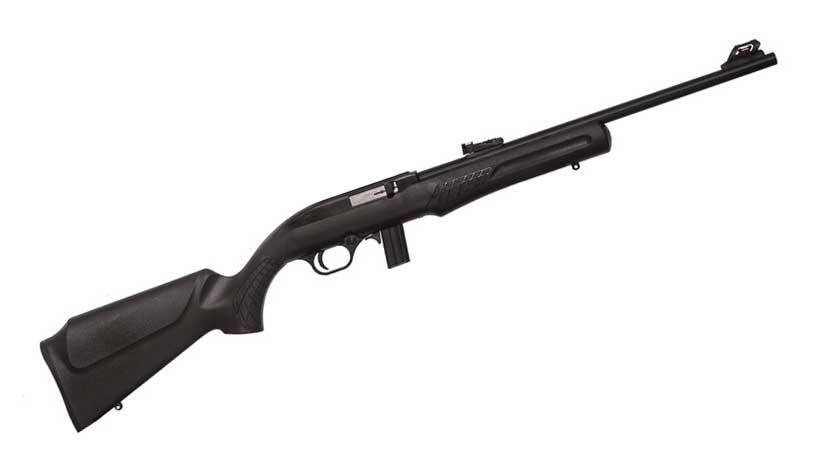 Rossi RS22
Average: $120.93

Another affordable semi-automatic is available from Rossi, and this rimfire rifle is equipped with a number of stand-out features. The blowback action feeds from a 10-round detachable magazine, and the rifle is equipped with a textured, Monte Carlo-style stock. This isn't just any stock, though, having been equipped with a raised cheek comb and a contoured fore-end with a slight downward angle that allows it to rest comfortably in a shooter's support hand, much like angled fore-grips popular on today's AR-15s. Fiber-optic iron sights are included with the rifle, though the receiver is outfitted with a 0.375-inch dovetail designed to accept commonly available rimfire scope mounts.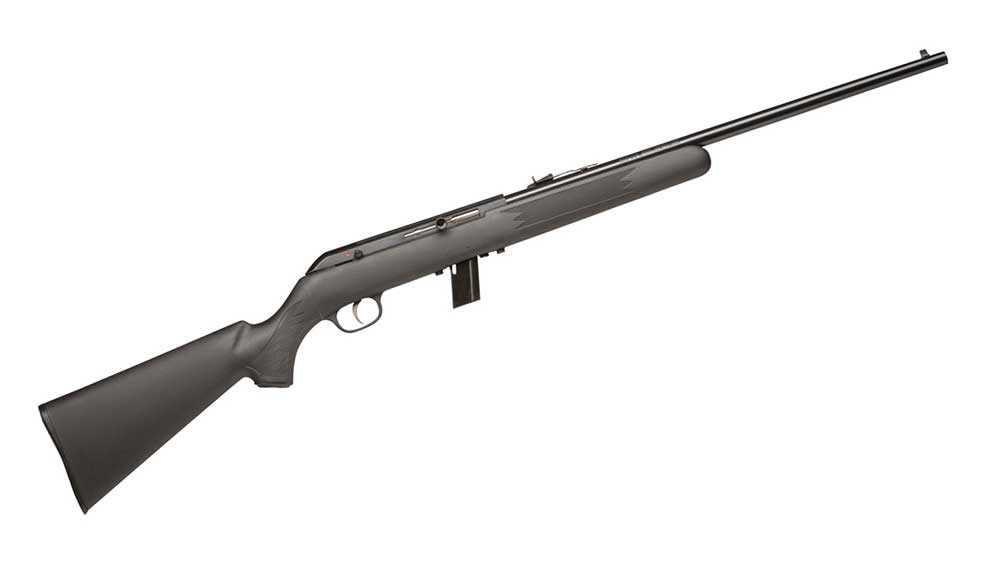 Savage Arms Model 64F
Average: $118.33

As far as inexpensive goes, the most-affordable semi-automatic rifle on the market today is the Model 64F from Savage Arms. This basic setup uses a straight-blowback operating system fed by a 10-round detachable magazine. Open iron sights top a 21-inch carbon-steel barrel, and the barreled action is set inside a synthetic stock complete with a textured fore-end for added grip. It doesn't get much more basic than this, but for an affordable, dependable plinking option from one of today's most-recognized firearm brands, the price is certainly more than right.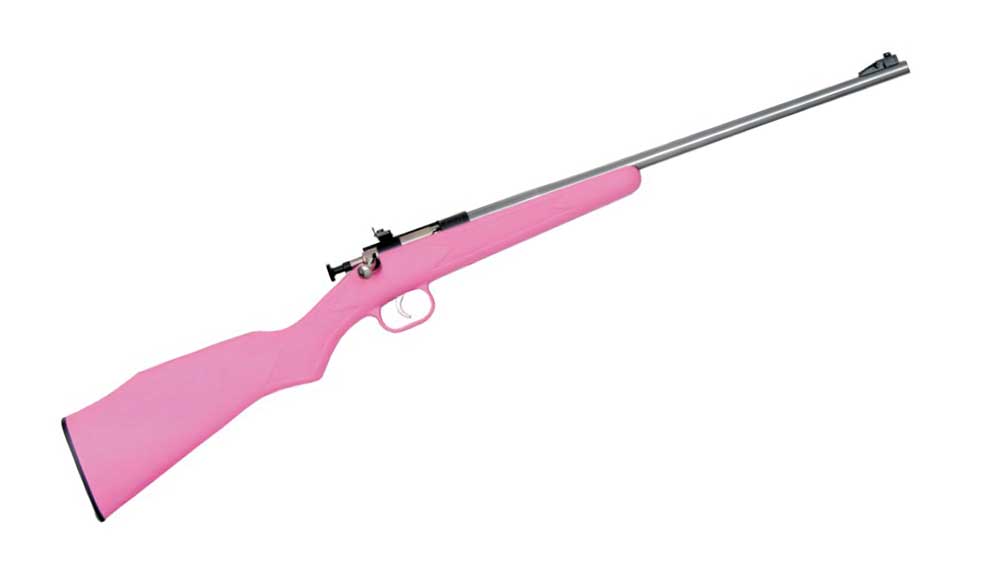 Keystone Sporting Arms Crickett Single Shot
Average: $117.78

Since the mid-'90s, Keystone Sporting Arms has offered its Crickett Single Shot, trademarked under the "My First Rifle" tagline. This single-shot design emerged as a solid go-to for young firearm enthusiasts looking to train with a safe, reliable, and well-built action. The rifle features no built-in magazine. Shooter must manually insert each round, and once the bolt is closed, the rifle's striker must be manually cocked for each shot. As an added safety feature, each gun is equipped with a firing-pin block designed to prevent an accidental discharge. The rifles are equipped with an adjustable peep sight and are compatible with the company's own line of scope mounts. A range of hydro-dipped synthetic stock options are available, giving consumers a number of expressive color and finish options.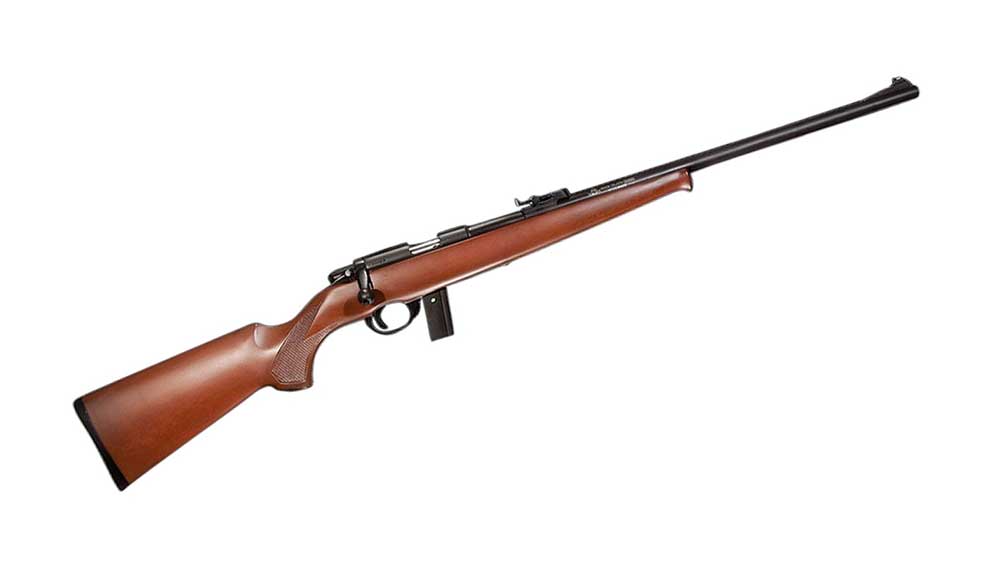 Rock Island Armory M14 Youth
Average: $112.21

Though the moniker might certainly cause some confusion for military-rifle fans, we can certainly forgive the RIA M14 for the name, because this is the most-affordable rimfire rifle available today. In fact, it might even be the lowest-priced, factory-new firearm anyone can buy in the modern gun world! So, what do you get for $112? Actually, a pretty sweet-looking, wood-stocked rifle from Rock Island Armory. This bolt-action repeater is fed from a 10-round magazine and is stocked in attractive Philippine hardwood. Sized especially for youth shooters, the gun features a 12-inch length-of-pull. For a few bucks more, an all-black model is available from the company called the M20P, giving adult shooters a rimfire rifle fit for their larger frames.