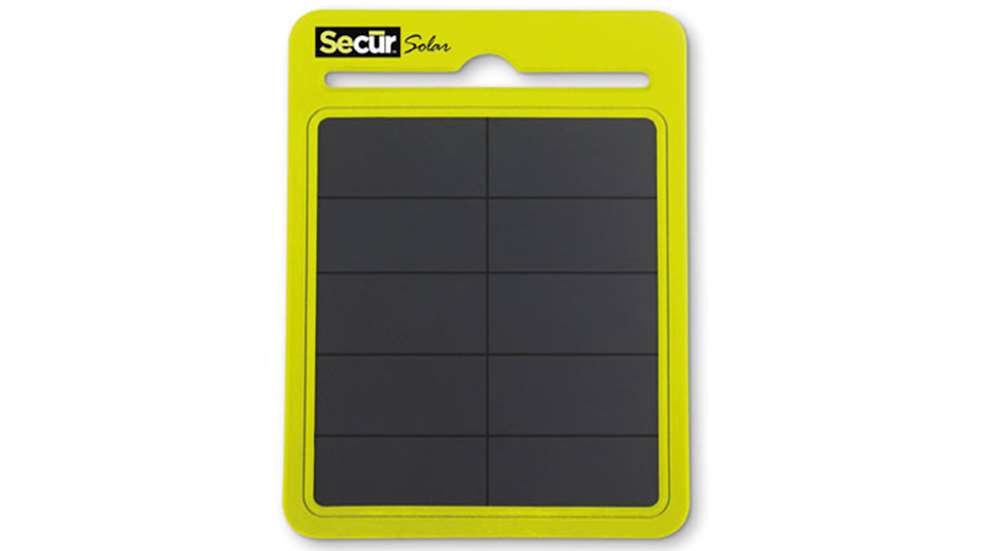 Whether in a bug-out scenario or simply camping for the weekend, having a renewable source of energy for your small electronics and smartphone is a handy, smart thing to have.
The Secur Sun Power Pad 3000 has high efficiency solar panels to capture the sun's power and transmit it safely to your electronic device. It can also be charged by a standard USB port for faster power presentation. Charging time is 3 hours via USB or 6 to 7 hours in direct sunlight. On a full charge, a standard cell phone can be charged up to three times—more than enough power for a weekend's worth of moderate use camping or a week or more when used sparingly.
At an MSRP of $90, it's inexpensive insurance to have in your bug-out bag to bring power to your small electronics. Whether it's a handheld GPS to help figure out how to navigate, a cell phone for communication or even a flashlight, having a renewable source of power for these devices that doesn't involve lugging  batteries around is a smart idea. At 8.7 ounces and the size of a small tablet, it's lightweight, rugged and won't add too much bulk or heft to your gear.