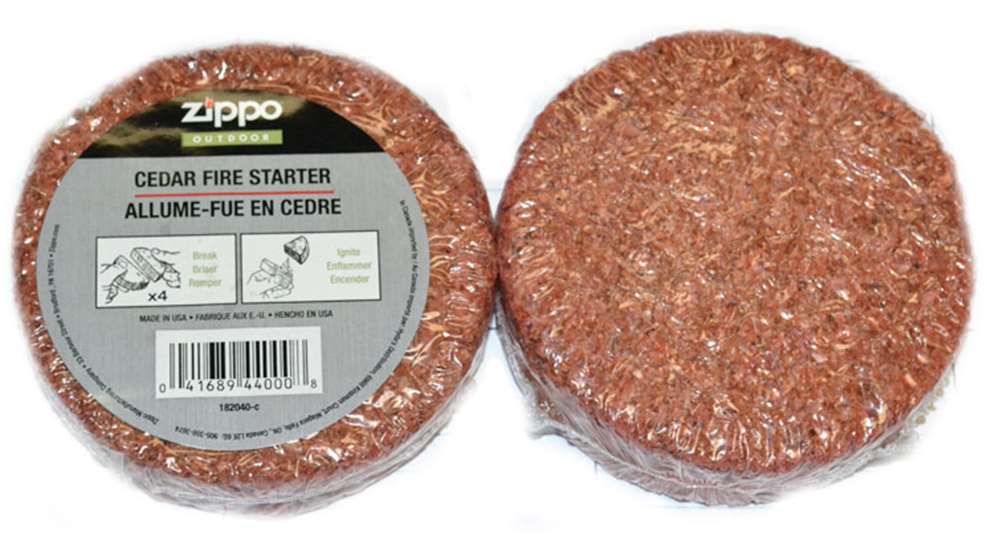 Even if you, like me, can build a roaring campfire using nothing more than dirt and bugs, it still helps to have an ace up your sleeve for when Mr. Murphy comes around.
Zippo Outdoors' Cedar Fire Starter is roughly hockey puck-size and is designed to be broken into four pieces (for four uses). A thin layer of wax helps keep moisture out and lights quickly even when wet.
These fire starters—combined with a waterproof box of matches—take up minimal space in any bug-out bag, tote for camping gear or emergency kit in your vehicle. Being able to start a fire, whether for heat, cooking or signaling, is made significantly easier and less-stressful when there's a ready-made ignition source like this cedar starter.
Best of all, the Cedar Fire Starter in its sealed package is only $1.95 or a pack of 8 is also available for $11.92. That's cheap insurance for getting a fire started in just about any condition.