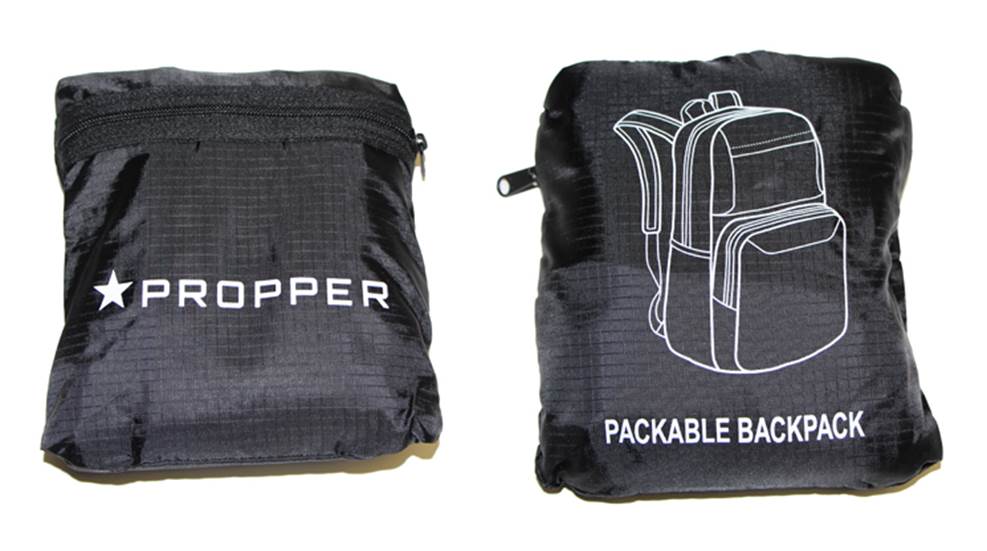 We covered the Propper Packable Duffel bag earlier this year, and the company also offers another style of packable gear. Propper's Packable Backpack is constructed of the same micro-ripstop polyester as the duffel bag, but in a more-easily carried form. 
Now, the thing to remember is this backpack isn't meant to carry your college textbooks all year long, nor is it meant to replace your rucksack for a 20-mile hike carrying 80 pounds of gear. It's meant as an additional bag you can carry in a side pocket in case you suddenly need more storage. Like, say, you're bugging out and you want to hand gear off to another member of your party. Or, as is more likely to happen, you're on vacation with the family and the souvenir-buying gets out of hand.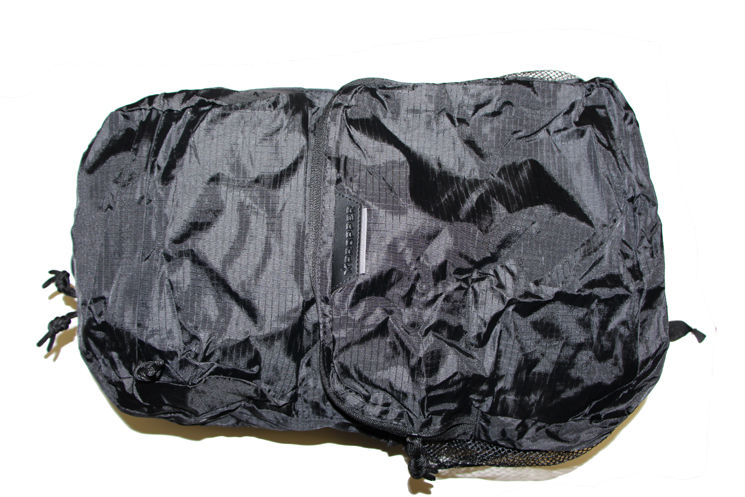 Whatever the reasoning, it's hard to argue with a backpack containing some 16.2 liters of storage (18 inches by 11 inches by 5 inches deep) that packs down into roughly the size of a paperback book (kids, go ask your parents. It's like a Kindle, only printed on paper). It's one of those things that, if you never need it, you won't even know it's there; but if you do need it, it's worth its weight in gold.
MSRP: $29.99. Available in black, olive green and coyote brown.