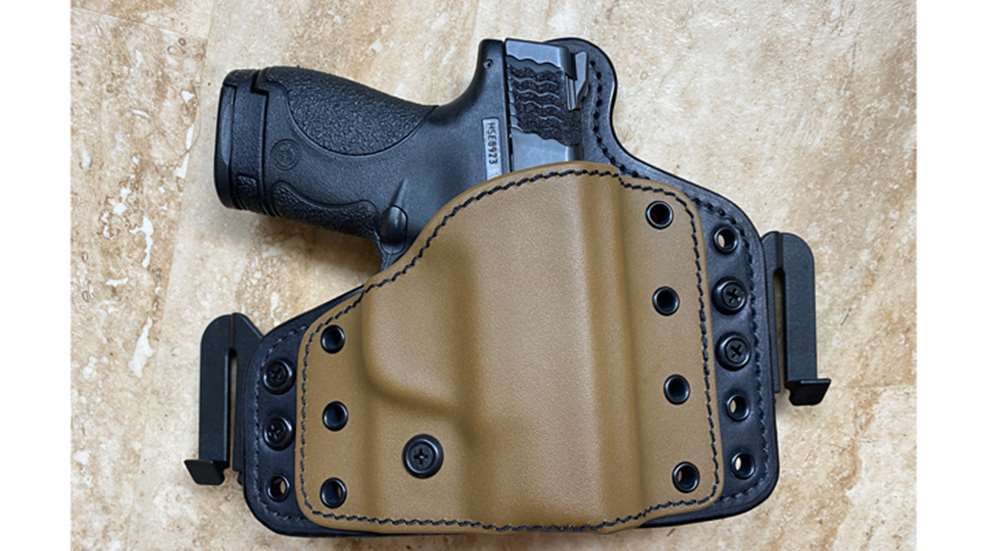 Have you ever stumbled across something so stunning, so amazingly beautiful it stopped you in your tracks? You were locked in and couldn't take your eyes away. And the more you looked, the more beauty you discovered. I don't normally think of a holster this way, but today I'm making an exception.
Actually, I made the exception the moment I laid eyes on the Tucker Gunleather Deep Carry DC-1. Keep in mind, I review a lot of holsters — so many, in fact, that I have a Rubbermaid tub sitting in the basement full of gun holsters of every shape and style imaginable. There must be at least 30. I stopped counting a long time ago. A lot of them look really nice, classy, well-designed. Others are full-on utilitarian and it shows. But "beautiful" is hardly a term I commonly associate with a tool designed to hold a gun.
But when I pulled the Deep Carry DC-1 out of the shipping box, its beauty struck me immediately. Not pretty like Miss America, and far more substantive than a bikini babe. Classy, sophisticated beauty. Refined, with superior craftsmanship. The one Tucker Gunleather sent me was two-toned: tan on black, a legacy combination.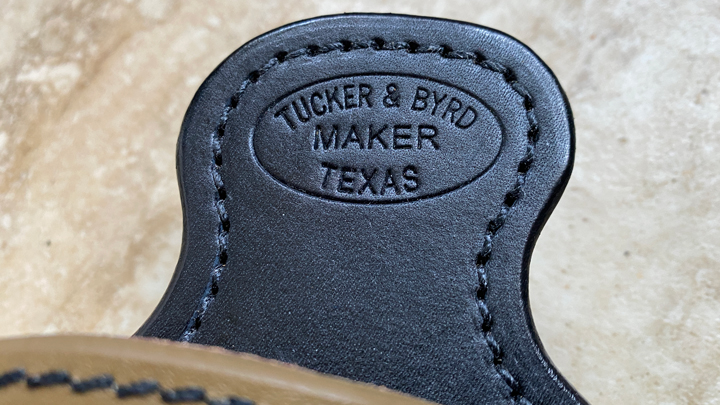 The DC-1 is leather, which may turn some of you off because of the foibles of typical leather holsters, but it has a secret. Beneath the rich leather exterior is a Boltaron lining in the outer shell to keep it stiff and open for reholstering, one of the most complained about areas of weakness in a typical leather rig.
While the outer shell is lined with Boltaron, the backer is thick leather only, with enough stiffness to hold its shape but soft enough to give a little against the belt for OWB or the skin for IWB, an easy switch by changing the belt clips with a simple Phillips screwdriver. The skin side of the backer is ultra-high-quality suede for added softness — so soft it's almost obscene. The quality of the leather work, stitching, and overall craftsmanship on this holster is stunning.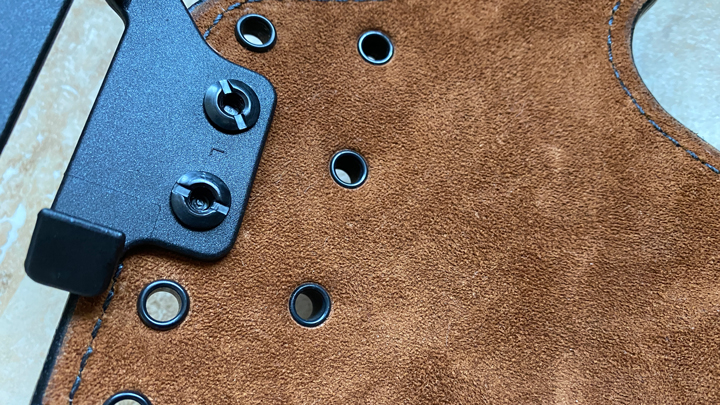 Functionally, the DC-1 is flawless. The gun — in my case a Shield 9 mm — fits snugly inside and holsters and reholsters smoothly. There is an easily-adjusted retention screw below the trigger guard cover, a rarity among leather holsters. The holster is held securely to the belt by two open-bottom speed clips for easy on and off. Both front and back clips can be adjusted for cant and ride height, and the holster is available for both lefties and righties.
I have reviewed many leather holsters over the past couple of years, including some excellent options from top industry names, but this is easily among my favorites. At $140, it's not cheap, but it's also not cheaply made. You get what you pay for. The Tucker Gunleather Deep Carry DC-1 holster's value more than justifies its price.