Those on the hunt for a 1911 selling for a reasonable price will inevitably come across the name "Citadel." As part of the Legacy Sports International conglomerate, Citadel contributes a line of shotguns and several 1911 variants. For more than 100 years, the 1911 has been a mainstay of the American firearms enthusiast and can be found on every shooters wish list However, 1911s often remain on that list because they carry a price that is outside of many budgets. Citadel set out to conquer that difficulty and bring us this venerable platform at a price that's easy to swallow.

The company already offers a classic 5-inch Government model, as well as the 3.5-inch compact Officer's model, but company leaders noticed a gap that needed to be filled. Fans of the 1911 don't neatly fall into these two categories, so in 2019, Citadel introduced a 4-inch, midsized Commander model, and I was lucky enough to procure a sample. After receiving my loaner pistol, I reached out to Legacy Marketing Manager Cassidy Blanton to ask about her favorite aspects of the company's new, middle-ground offering.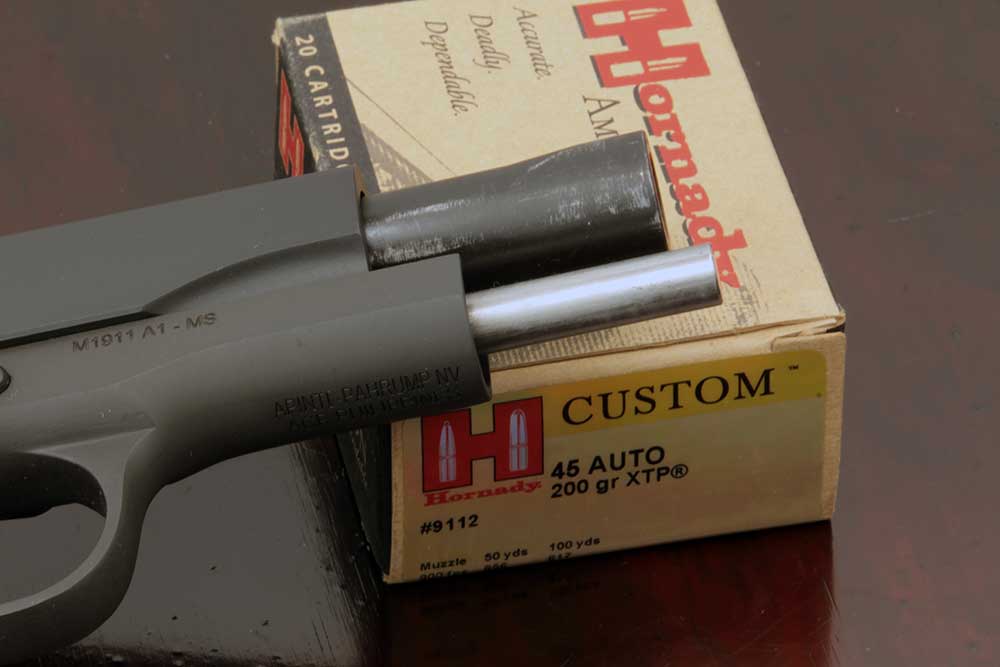 "What makes it unique is that it's a true midsized pistol," she said. "It has the same size grip as the full-sized 1911 and takes 8-round magazines. The barrel is shorter than the full-sized Government, but larger than the compact Officer. This makes the Commander an easier concealed-carry gun than the Government. "

With a little investigation, it's plain to see that the Filipino company producing these Citadel guns is none other than Rock Island Armory, which has extensive experience building this platform and doing so in an affordable manner. This explains the retail price of only $599, which is certainly on the lower side for a 1911 in this configuration. With this information, I became very interested in giving this handgun a closer look. In the box were indeed two high-quality 8-round magazines, allowing for one more than standard capacity in an original 1911.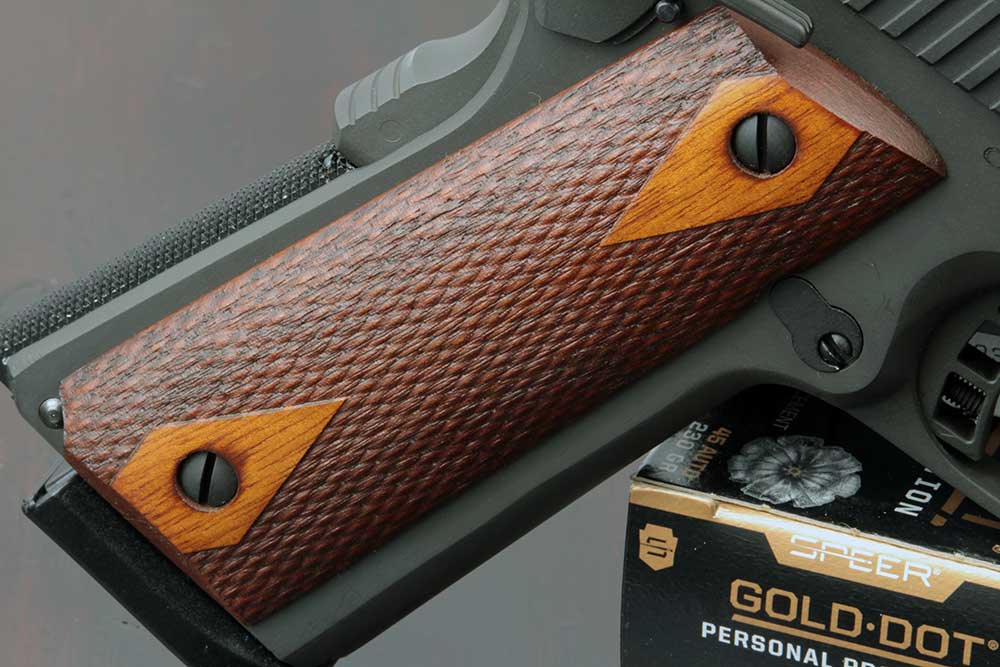 The grips and Parkerized finish were true to the original styling, offering that "rough-but-smooth" look and feel. Unlike an original Government model, the Commander has an enlarged beavertail that helped me during my range session, as it protected the web of my hand from hammer bite. Surprisingly enough at this price, the trigger was not only skeletonized but also had a set screw to eliminate over-travel, allowing me to dial in a perfect trigger squeeze with a dead stop when it broke.

As I cycled the action, I did notice a little bit of grittiness, but I think that's a small price to pay for the features on this pistol. I also noticed the full-length guide rod, which aides in recoil recovery and reliability. After checking the chamber, I pulled the trigger and felt what I believe to be an unusually soft break for a $599 1911, so I used my Lyman Digital Trigger Scale and measured a trigger break average of only 4 pounds, 14 ounces, confirming my suspicion. I was also surprised to see the finer details like an ambidextrous safety and an adjustable rear sight included as standard equipment.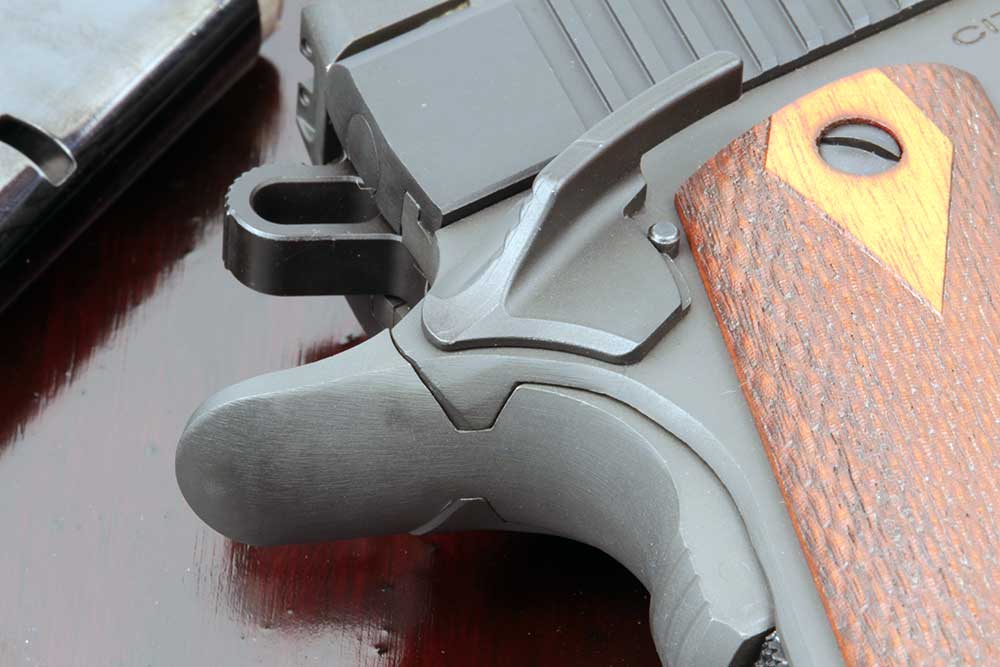 Range day was warm and windy. These conditions are often tough on guns, as they blow sand and debris into every crevice, all while the hot midday sun is continually burning off essential lubrication. Sand in the crevices of a 1911 can cause all kinds of havoc, so I was interested to see how a budget-gun like the Citadel would handle such an environment. Upon arrival, I set up a 15-yard position with a Caldwell Rock shooting rest as well as a cushy seat to conduct the standard five 5-shot group test routine. For my test, I selected two defensive rounds, as personal protection is the driving force behind reduced-size 1911. My ammo selection consisted of 230-grain Speer Gold Dots and 200-grain Hornady XTPs.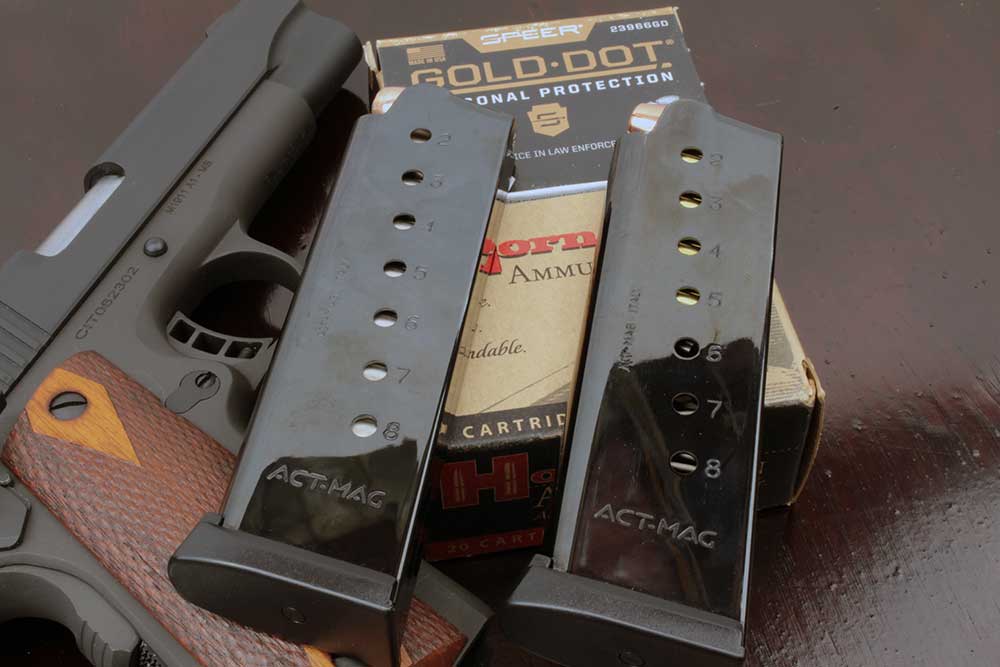 While testing accuracy, I was curious to see if the Citadel Commander would choke on the hollowpoint ammo, as many 1911s do. Throughout my testing, I did not have a single failure to feed. However, I did have a problem getting the gun to go completely into battery when I loaded a round directly into the chamber and hit the slide release. Although this loading procedure is not recommended, I always like to include it as a litmus test. Accuracy testing was more than adequate for its intended purpose, with the best group of the day belonging to the Hornady ammo with a measurement of 2.37 inches and an average of 2.94 inches. The worst group shot with this load was still only 3.06 inches, with that largely being due to a lone flyer.

The Speer Gold Dot wasn't too far behind, with its best group measuring 2.88 inches and producing an average of 3.25 inches. Its worst group was 3.56 inches, which is not wide enough for me to consider not carrying it for personal protection. Before leaving the range, I set out a Birchwood Casey Universal Gong Stand complete with a 14-inch target at the base and a 10-inch target at the top of the 2x4.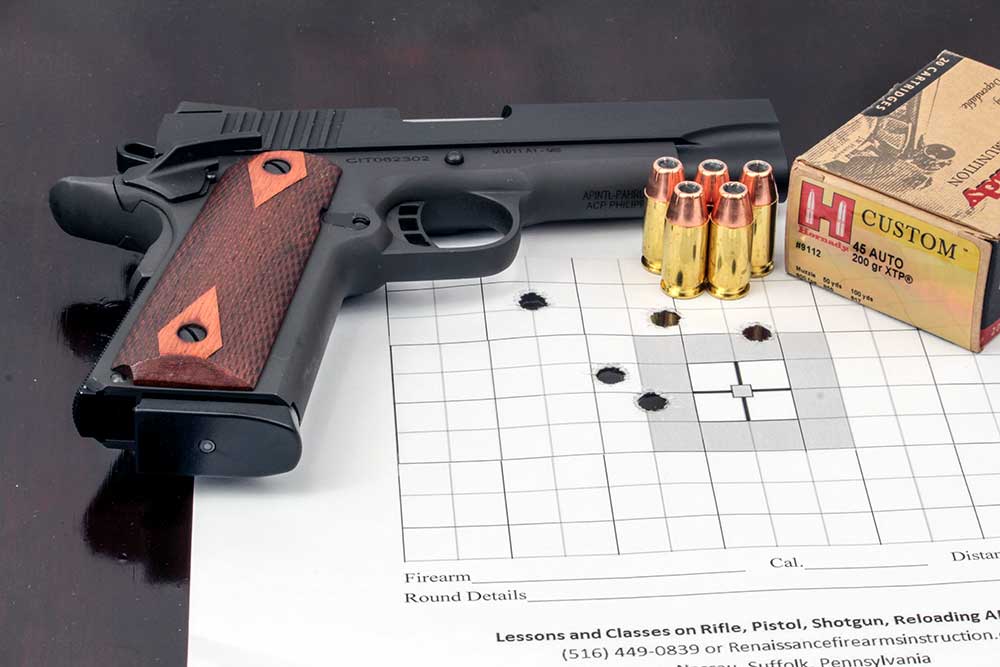 With my remaining ammo, I proceeded to conduct failure drills, which consists of a delivery of two rapid shots fired at the base and one aimed shot sent at the top plate. The purpose of this drill is to investigate a pistols recovery, transition and pointability. Of these I gave the recovery an 8 out of 10, the pointability 10 out of 10 and the transition a 7 out of 10.

At the end of the range session I gave the pistol a quick lube down the rails and cased it up, as it really didn't require any maintenance and survived the dust storm without a hitch. For more information on this pistol including how to get one for yourself visit www.legacysports.com and remember a good shootin' iron doesn't need to cost a fortune.