by
Shooting Illustrated Staff
posted on January 23, 2018
Support NRA Shooting Illustrated
DONATE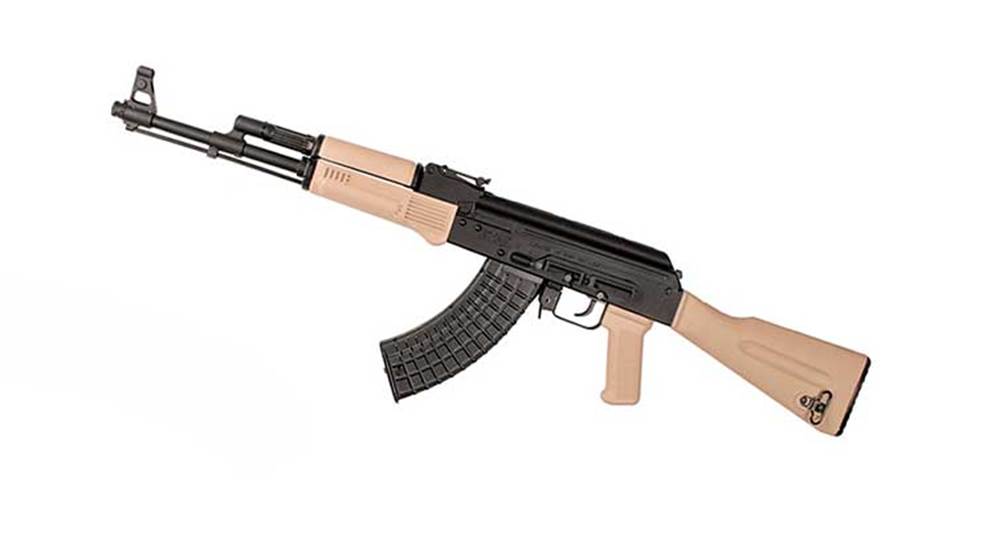 Arsenal Firearms
expanded its AK-style rifle lineup in 2018 with the addition of new furniture options to the company's SLR-107R rifle lineup, which now provides four separate models for U.S. consumers.
The Arsenal Firearms SLR-107R rifle is built in the United States at the company's Las Vegas, NV, facility, where the company assembles the guns with a requisite number of U.S.-made parts. The rifles are assembled on Bulgarian-made mil-spec receivers and use Bulgarian cold-hammer-forged barrels with chrome-lined interiors for maximum corrosion resistance. The barrels use traditional four-groove rifling in a 1:9.44-inch twist rate.
Arsenal then adds American-made components that allow the rifle to be sold commercially in the United States while also enhancing the added value of these affordable rifles. These components include a two-stage trigger group that eliminates the trigger slap often encountered with imported AK assemblies, as well as a polymer furniture set made entirely to military specifications and available in desert sand, OD green, plum and black colors.
SLR-107R rifles are chambered in the common 7.62x39 mm AK round and feature 16.25-inch barrels complete  with a mil-spec 14x1 mm threaded muzzle and a removable muzzle cap that allows for the attachment of compatible muzzle devices and sound suppressors. The rifles also feature standard bayonet lugs, 800-meter graduated rear sight, side rail for optics attachment and a heat shield made from stainless steel to protect users from barrel heat during extended firing.
Spec-wise, the Arsenal Firearms SLR-107R measures 34.75 inches in overall length with an unloaded weight of 7.3 pounds. Out of the 16.25-inch barrel, Arsenal claims an average muzzle velocity of 2,329 feet per second. Each rifle ships with a single 5-round magazine, as well as a sling, oil bottle and cleaning kit. The kit features a matching buttstock compartment for easy storage and transport. The suggested retail price on the SLR-107R rifle starts at $879.99.