by
Shooting Illustrated Staff
posted on October 4, 2012
Support NRA Shooting Illustrated
DONATE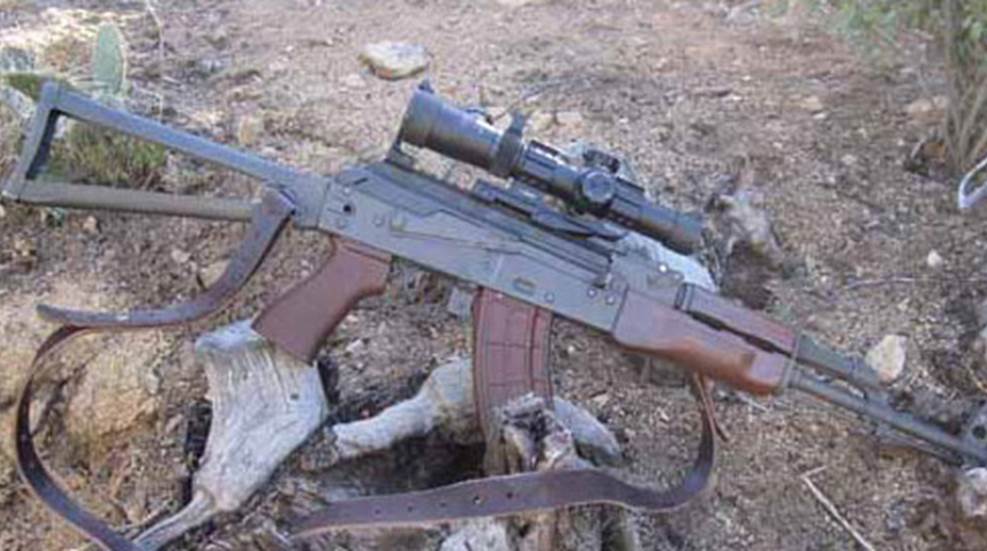 The best selling model in the Hi-Lux Optics line has been the well designed CMR1-4x24 mm model tactical scope. And when one sees the quality and the features found on this model, and compares this scope with other brands of similar design and with similar features, it becomes very apparent why it has been so well received. The scope is one heck of a buy, and in several shooting publication articles on scopes of this design, the Hi-Lux CMR1-4x has more than held its own against scopes costing twice as much or more.
One feature shooters have liked tremendously has been the reticle, featuring an illuminated circular center and dot, plus numerous quick ranging brackets and bullet drop compensating hold over lines for ranges to 600 meters when shooting with standard .223 Rem. (5.56 NATO) or .308 Win. (7.62 NATO) service rounds.
Now the company has answered the call for this scope designed for the standard AK-47 service round.
The new CMR-AK762 is identical in every way, except for the reticle, which has been designed around the ballistics of the 7.62x39 mm cartridge. The new reticle still incorporates the illuminated center circle and dot, plus ranging brackets for getting on target quickly and knowing the range when a shot or shots must be taken immediately. For longer range work with the 7.62x39 mm round, the reticle features bullet drop compensating hold over lines to 900 meters. The same hold over lines can be used to 550 meters for target work with rifles in .300 BLK or .300 Whisper. At 4x the reticle also includes a feature for estimating range to 1,000 yards.
This new version of the CMR scope is built with a rigid 30mm aluminum tube, and the variable magnification ring can be taken from 1x to 4x, or back, with the flick of the shooter's thumb. Like the original CMR, the 1x setting gives the shooter true 1x magnification. Brightness of the illuminated center reticle can be adjusted as needed thanks to an 11 setting rheostat. Another great feature of this scope is the Hi-Lux Optics "Zero Locking System", which allows windage and elevation alignments to be locked in place, with just enough minor adjustment for adapting the setting to shooting conditions or range - then being able to precisely return to the original settings.
Like all Hi-Lux Optics scopes, the CMR-AK762 comes with fully multi-coated lenses for maximum light transmission. Available in matte blue black finish only, and comes with flip up lens covers. The scope is backed with a Limited Lifetime Warranty and retails for $459.