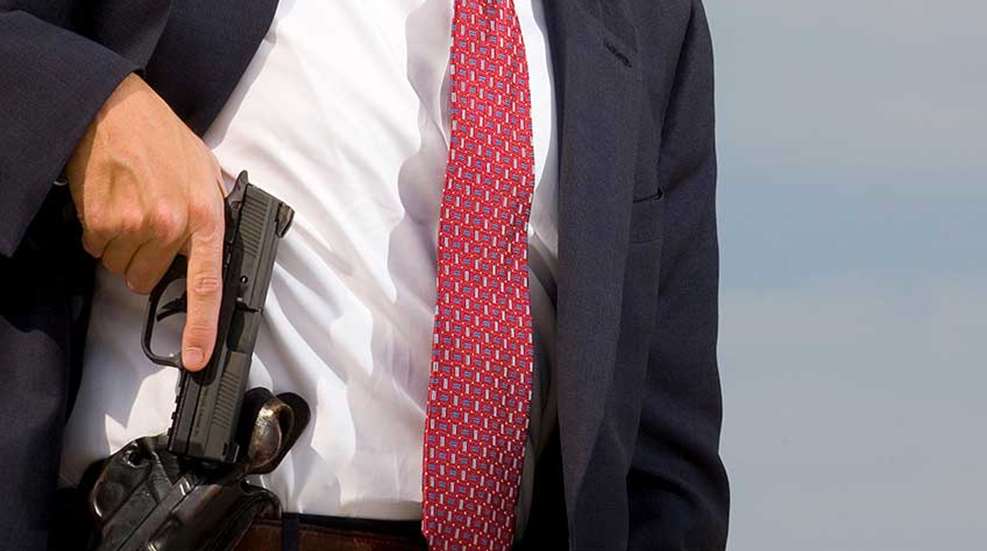 Kentucky Gov. Matt Bevin signed Senate Bill 150 earlier this week, making it the 16th state that allows residents, 21 or older who can legally possess a handgun, to carry concealed without a permit and permission from their chief law enforcement officer. The state already recognizes the right to openly carry a firearm without a permit.

"On behalf of the NRA's five million members, we would like to thank Governor Bevin for his leadership on this critical issue," said Chris W. Cox, executive director of NRA's Institute for Legislative Action. "This law is a common-sense measure that allows law-abiding citizens to exercise their fundamental right of self protection in the manner that best suits their needs."

Oklahoma joined the constitutional carry role late last month, when Governor Kevin Stitt signed House Bill 2597. "NRA members and all of Oklahoma's law-abiding gun owners appreciate the efforts of the bill sponsors," Cox said at the time. "Without the hard work and leadership of Senators Kim David and Nathan Dahm as well as Representatives Jon Echols, Kevin West and Sean Roberts this bill would not have become law."

In 2000, only one state allowed permitless carry—Vermont. There are now 16, including Alaska, Arizona, Arkansas, Idaho, Kansas, Maine, Mississippi, Missouri, New Hampshire, North Dakota, Oklahoma, South Dakota, Vermont, West Virginia and Wyoming.

Residents interested in carrying concealed in other states are still required to have a valid permit and can only do so when the both states have entered into a reciprocity agreement. The new laws do not affect prohibited person laws or any that govern the misuse of a firearm. The NRA-ILA has a convenient web page for gun owners to consult before travel.

Kentucky CBS TV affiliate WKYT has posted the full measure's language and reminding viewers the new law does not take effect until March 28, 2019. Tulsa World reports Oklahoma's constitutional carry will go into effect on Nov. 1, 2019.