by
Shooting Illustrated Staff
posted on August 10, 2018
Support NRA Shooting Illustrated
DONATE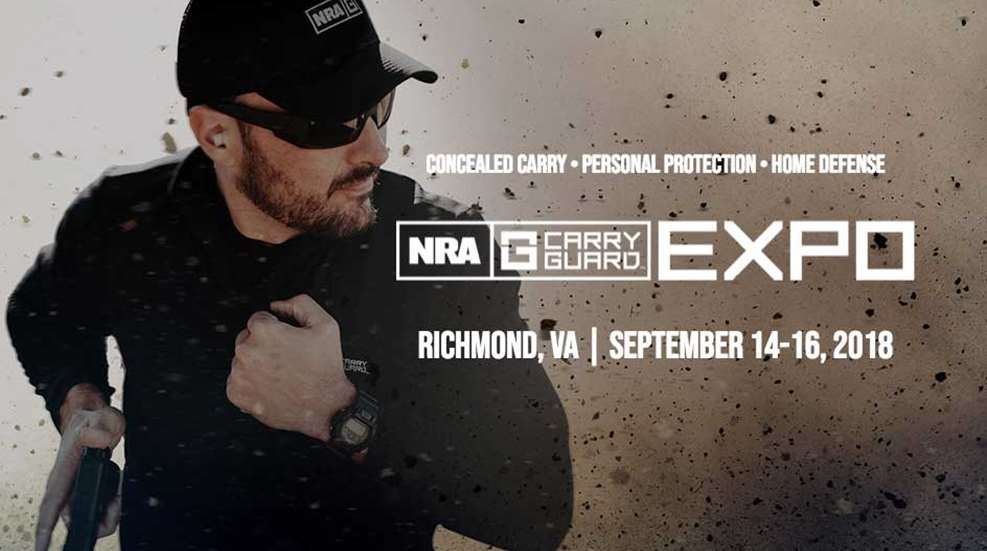 The National Rifle Association is expanding its effort to provide Americans with the skills and knowledge necessary to defend their lives and their families with the NRA Carry Guard Expo, a three-day experience at the Greater Richmond Convention Center in Richmond, VA, Sept. 14 to 16, 2018.

The expo will feature a number of seminars and workshops designed to provide personal-defense-minded citizens with personal-protection and concealed-carry tips and tactics, taught by the foremost instructors and defense experts from around the country.

In addition, the Carry Guard Expo will include an exhibit hall that includes more than 150 firearm and accessory companies showing off their most-advanced guns and gear designed for self-defense and concealed carry. In addition, the event will also include a Concealed Carry Fashion Show for men and women, raffles, virtual reality experiences and shooting simulators, and more. A full floor plan of exhibitors at the show can be viewed here. 

More than 100 seminars will be offered throughout the week, and topics will include Strategies for Home Safety, Drawing from the Holster, How to Interact with Law Enforcement, Vehicle Environment Skills, Justification of Lethal Force, Civilian Response to Active Shooter Events, Gun Control Lies, and more. Seminars are free with the price of admission ($30 for general admission, $20 for NRA Members [and you can join at the door, special discounts apply], $10 for NRA Life Members and NRA Carry Guard members are free).

Fee-based workshops are longer, with topics such as Edged Weapons for Every Day Carry, Dynamics of Personal Defense, Multi-State CCW Permit Course, and Refuse to be a Victim. In addition, MMA legend Frank Mir will be presenting a two-hour training session focusing on entry-level Brazilian Jiu Jitsu fighting. Tickets are available at the NRA Carry Guard Expo website here.

Looking for the perfect product to conceal your firearm during everyday activities? Come to the Concealed Carry Fashion Show—for men and women—on Friday, Sept. 14 at 6:30 p.m. and watch exhibitors walk the runway with their concealed-carry clothing, holsters, purses, packs and other accessories. See the variety of concealed-carry products that are at the Expo and how you can incorporate them in a casual or corporate environment. This Friday-evening event should top your list of things to experience at the NRA Carry Guard Expo. Tickets on sale now and can be purchased at the NRA Carry Guard Expo page here.

To learn more about the exciting opportunities offered by the NRA Carry Guard Expo, visit the event website here. Check back regularly to view updates on announcements, training opportunities, and seminars scheduled for the event.