by
Shooting Illustrated Staff
posted on May 18, 2021
Support NRA Shooting Illustrated
DONATE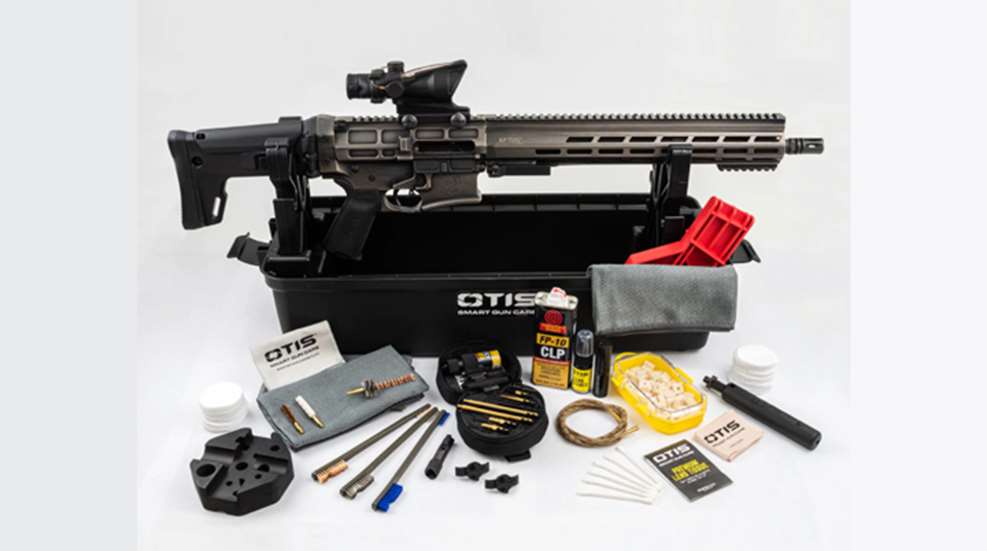 Otis Technology is known for their firearms cleaning products and accessories, and now they are rolling out a new addition to their cleaning kit line up, the AR Elite Range Box. 
"This is our most comprehensive AR-15 cleaning kit to date," remarked Otis Technology's Director of Commercial Sales, Tom Knudtson. "We are continuously working to build more detailed kits to meet our customers' needs. Ensuring gun owners have the tools and gear they need to properly care for and maintain their firearms is vitally important to us here at Otis. AR owners now have all they need for maintenance and care plus light gunsmithing work all in one convenient range box."
The AR Elite Range Box is the gun cleaning kit for the AR owner who has it all. This comprehensive gun cleaning kit provides breech-to-muzzle cleaning for AR-15 style rifles and includes tools to pick, scrape, and clean caked on carbon and fouling from the bore, bolt carrier group, chamber, star chamber/locking lugs, and more.

The AR Elite Range Box has over 40 components, including an MSR/AR cleaning kit in the traditional, portable Otis round case, Ripcord, B.O.N.E. Tool, Star Chamber Tool, sight adjustment tools, and much more. An included bench block allows for safe breakdown of your your AR-pattern firearm without fear of marring the finish of the gun. All of the contents are contained in a portable range box that also doubles as a gun vice for stability while cleaning and performing general maintenance work.
AR Elite Box Features
Cleans bore, chamber, locking lugs, BCG and more

Includes breech-to-muzzle gear and ripcord for bore cleaning

Portable cleaning kit included for compact field use

AR maintenance tools include B.O.N.E. tool, star chamber tool, AR maintenance tool set

Optics cleaning includes lens cloth, lens tissues, cotton swabs, anti-fog lens spray and lens brush

Sight adjustment tool for front sight post

General maintenance tools such as AP Brushes, gun cloth and gun towel three pack

Bench block to assist during disassembly and while working on your AR

Extras such as 100 cotton cleaning patches and 50 star chamber pads

Range Box includes adjustable forks plus .223-caliber magwell fork


MSRP for the AR Elite Range Box is $299.99, and more information on this product as well as other gear from Otis Technology, please visit OtisTec.com.