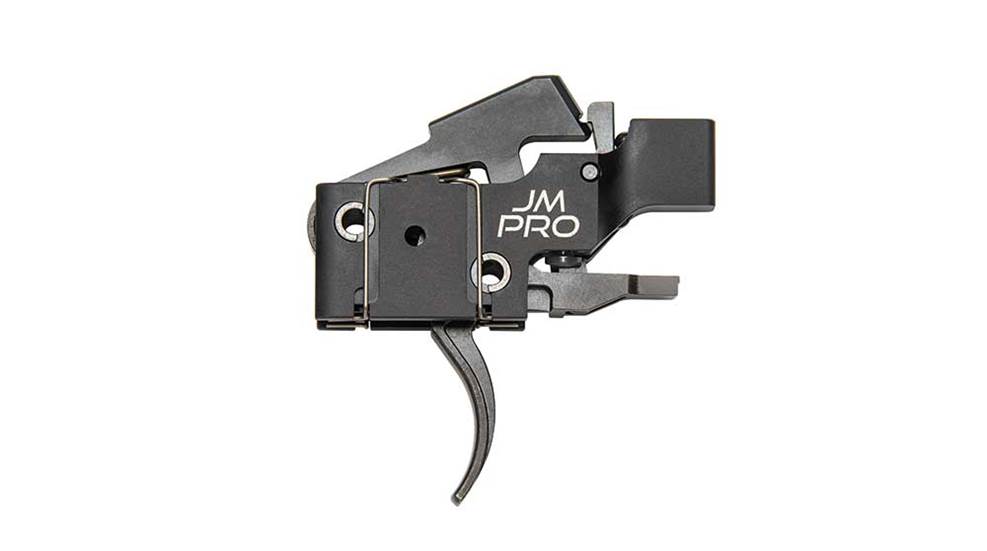 When consumers think of
Mossberg
, the first firearm that comes to their minds is the company's vaunted line of pump-action and semi-auto shotguns or even its
innovative Shockwave firearm
. However, Mossberg offers much more than its shotshell-firing options. Thanks to a collaborative project between the company and famous 3-Gun shooter Jerry Miculek, Mossberg now offers its JM Pro Adjustable Match Trigger, which provides greater trigger control and more-precise shot placement than mil-spec trigger units often found in budget AR-15 and AR-10 rifles.
The Mossberg JM Pro Adjustable Match Trigger isn't the first JM Pro product launched by the company. Its Mossberg 930 JM Pro shotgun was also a collaborative effort involving Jerry Miculek, and that model saw great success and popularity among consumers, who enjoyed the oversized controls and increased magazine capacity. This all-new trigger offering from the company is a self-contained unit that drops into all Mossberg MMR rifles, as well as all standard AR-15 and AR-10 rifles designed with 0.154-inch trigger- and hammer-pin holes.
What consumers get with the adjustable match trigger is a unit that comes factory-set at 4 pounds and can be adjusted for a pull weight anywhere from 3 to 6 pounds, depending on user preference. The overtravel distance on the trigger pull can also be tuned to user specs, enabling shooters to decide just how far the trigger shoe goes after the trigger break. The trigger pull itself is built to offer a crisp, clean break that features none of the gritty creep often found on mil-spec triggers. The benefits of these offerings to the end user are many, giving them added confidence in the consistent, clean break that ensures they can keep rounds on target with greater accuracy and precision than is possible with a gritty mil-spec trigger.
Each Mossberg MMR Series rifle ships standard with the JM Pro Adjustable Match Trigger installed, and the company also offers a standalone unit available in its store for consumers looking to update their guns. The suggested retail price on the trigger unit is $161.