by
posted on January 21, 2019
Support NRA Shooting Illustrated
DONATE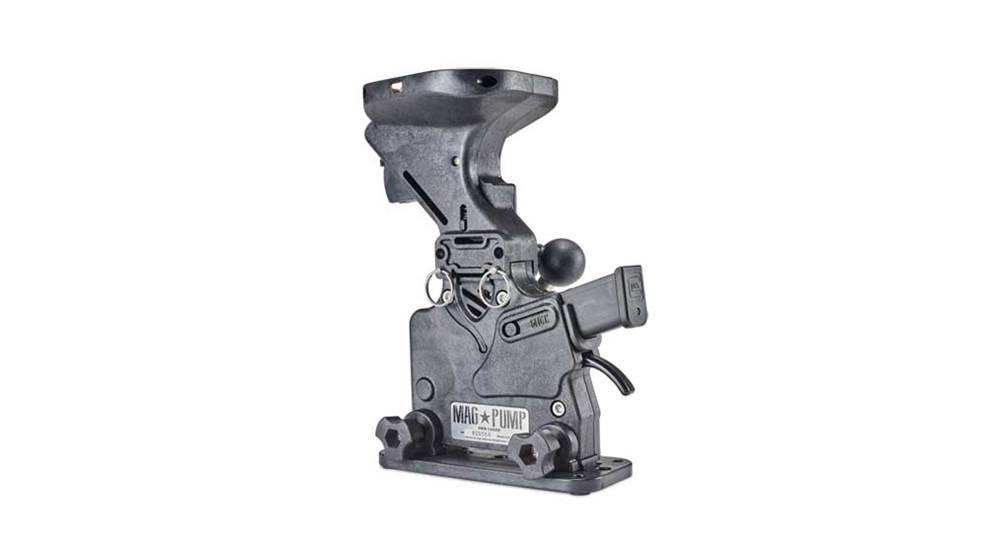 Preparing for an extended range session means loading magazines for your guns, and that can take hours away from your other pursuits. It's not uncommon for professional shooters to carry around dozens of loaded magazines with them to a match, and military and law enforcement agencies often need to load up hundreds of magazines before training can begin.

The MagPump Pros Series of magazine loaders is designed to reduce the prep needed before a range session. Portable and lightweight, they are designed to be used at at the range and everywhere else as well and are more robust and rugged than the standard MagPump models.

MagPump's Pro Series of magazine loaders builds on the already-existing lineup of magazine loaders available from the company. Non-Pro Series models of the MagPump included many innovative features, like the self-sorting mechanism, but these models featured polymer construction. Consumers demanded a loader with more-durable components to withstand the rigors of the range.

"With the success of both our standard 9mm and AR-15 magazine loaders, we wanted to create a second line of loaders that will take a beating from those shooters who are consistently on the range or training," said Pete Crawford, MagPump President and CEO.

The AR1-15 PRO loader takes all mil-spec AR-15 magazines and will load 30 rounds of 5.56, .223 or .300BLK into a magazine in mere seconds. The 9mm PRO loader ships with six adaptable retaining plate to allow for fast and easy reloading magazines from GLOCK, SIG, Smith & Wesson, Springfield Armory, CZ and Ruger pistols, and additional retaining plates for a wide variety of pistol models are available.

The MSRP for both models of the MagPump PRO is $249.99. Visit MagPump.com for more information.