by
Shooting Illustrated Staff
posted on November 19, 2014
Support NRA Shooting Illustrated
DONATE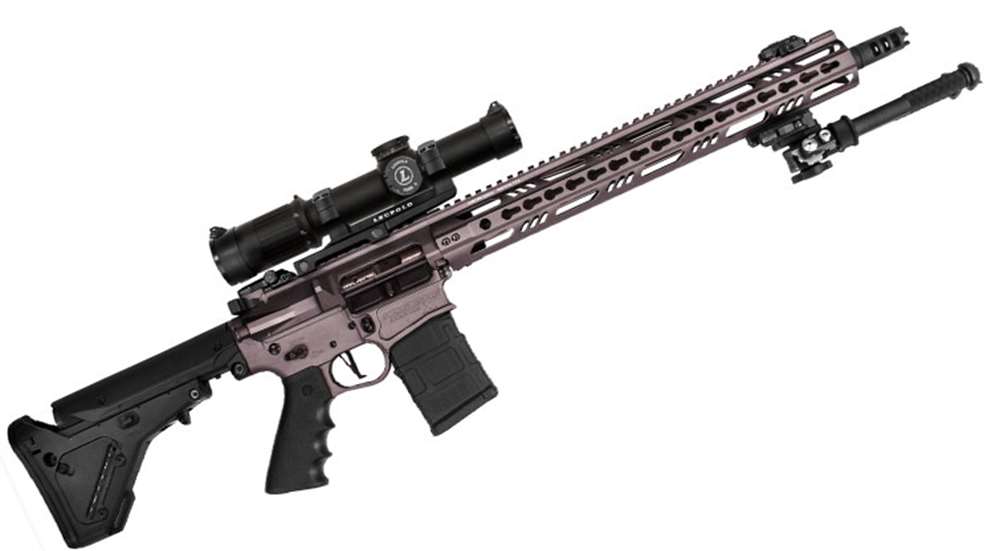 CORE Rifle Systems
of Ocala Florida announces the release of the new Hardcore X Series precision rifle systems.

This latest addition to the CORE family of quality products includes a multitude of base features and is available in four feature packed systems: Hardcore X1, X2, X3 and X4. This new rifle system is the result of many hours of research, development and testing across all venues.
CORE's Lifetime Warranty coupled with other features that are unique to the Hardcore line, this new rifle product line chambered in .223 Rem./5.56 NATO, has the potential of rivaling other rifles well above its price range.
Features include a CORE Rifle Systems "factory accuracy guarantee" to shoot sub moa, an all-new matching serialized CORE15 Billet Upper and Lower, CORE15 Nickle Boron Bolt Carrier Group, CORE15 Barrel made entirely in-house that starts with premium raw 4150 Steel cut to length, drilled, rifled, profiled, and the rest is black magic only found in CORE's barrel processes. Followed up by testing each barrel for quality, accuracy and reliability, CORE15 Extruded Aluminum Keymod Rail, in-house Cerakote finish as well as many other exciting features. To round things off a Boyt HM44 Hardshell Case, both 20 and 30 round magazines, Range Log, Otis Technologies MSR/AR cleaning system and a Frog Lube Tube are also included.
All firearms are assembled and test fired to ensure the highest of standards in this new all billet platform. CORE will also include a test fire target and a CORE Range Log to track all of your range sessions for the life of this rifle.
Please visit www.coreriflesystems.com for more information on this and all other rifles and accessories presented by CORE Rifle Systems.