by
Shooting Illustrated Staff
posted on January 7, 2021
Support NRA Shooting Illustrated
DONATE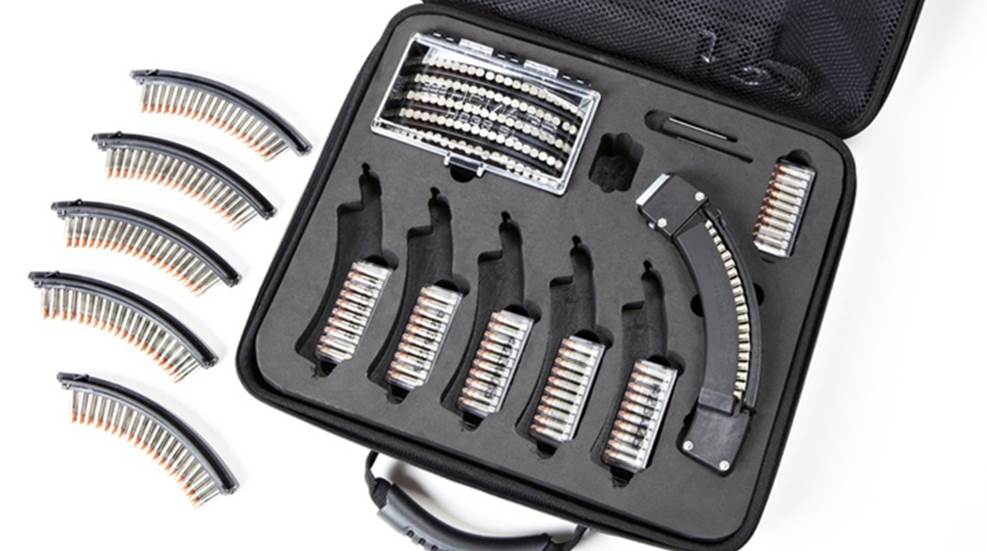 The Ruger 10/22 is one of the most-popular rifles in America. This popularity means that there is an entire ecosystem of accessories built around the gun, including new barrels, stocks, triggers and even third-party receivers. This wide range of accessories allows you to tailor your 10/22 to your liking, adding new components as you see fit. One of the more popular upgrades for the 10/22 is aftermarket magazines, which allow you to increase the capacity of your rifle from the 10 rounds that fit into the standard magazine.  
HCMags is leading the way in upgrading the magazine capacity of the Ruger 10/20 with their HC3R magazine, and new from HCMags is the Gen II Tac Pac, which includes a Gen II HC3R Magazine, five Gen II stripper clips with caps, a speedloader, and two take-down tools. The new Ruger-style feeder lips provide more reliable feeding and the larger thumb-assist of the Gen II magazine makes for faster reloading of the magazine.

The Gen II magazine is capable of holding 45 rounds of .22 LR ammunition. There are 25 rounds available to shoot right away, and 20 more in a convenient additional ammo pocket built into the magazine. The HC3R magazine solves many of the problems shooters experience with high capacity 10/22 magazines, such as sore sore thumbs from forcing rounds against stiff magazine springs, unreliable feeding and hard to clean magazines that can spoil a good day at the range.  
HC3R Ruger 10/22 magazine features
Thumb-assist for ease of manual reloading.

Stainless steel feeding lips.

Assembled with stainless fasteners.

High impact formulated composite resin body.

Reliable single stack magazine

Easy to strip down and clean.
 
MSRP for the Gen II Tac Pac is $89, and more information on this product and other gear from hcmags.com.