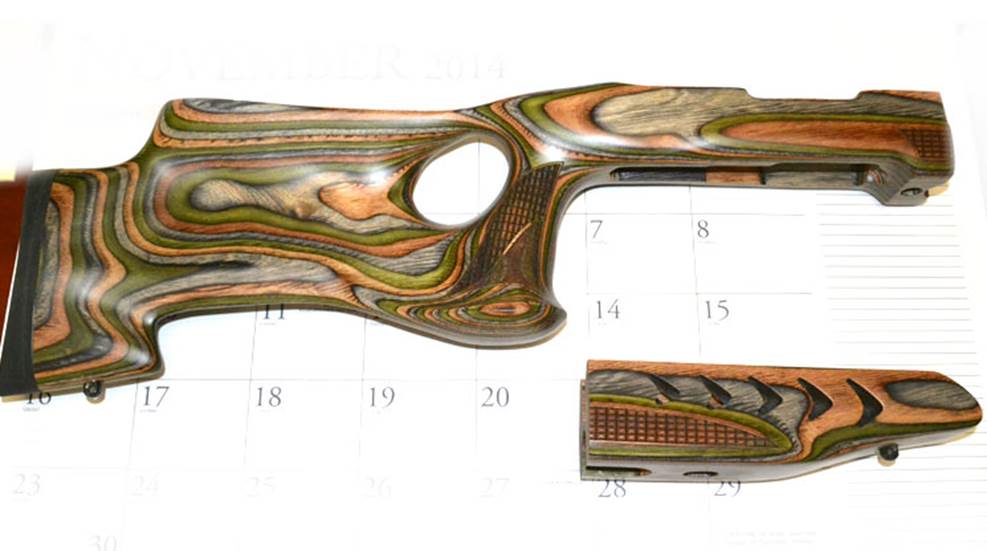 When Ruger introduced the 10/22 Takedown, the only option was a black synthetic stock and a stainless barrel and receiver. There's now a blued steel barrel and receiver available, but the stock is still the same black synthetic. So, if you like the takedown option, but wanted a better-looking stock you were out of luck.
Fortunately, the Altamont Company has not one, but two options for your 10/22 Takedown. The stock shown is the Paladin, but a second version called the Barracuda is also available. Altamont makes both stocks using precision CNC machining and the end result is not only visually stunning, but also fits very well at an affordable price.
The Paladin stock shown here was installed on a 10/22 Takedown in minutes with literally five turns of a screwdriver—three turns to remove the existing stock, and two turns to install the Paladin (the original stock has a barrel band while the Paladin does not). Installation was a breeze, and best of all, the rifle still fits in the original 10/22 Takedown bag, even with a red-dot sight installed. The Paladin stock adds improved ergonomics and aesthetics while maintaining the portability of the original stock.
MSRP: $155.