by
Shooting Illustrated Staff
posted on February 8, 2021
Support NRA Shooting Illustrated
DONATE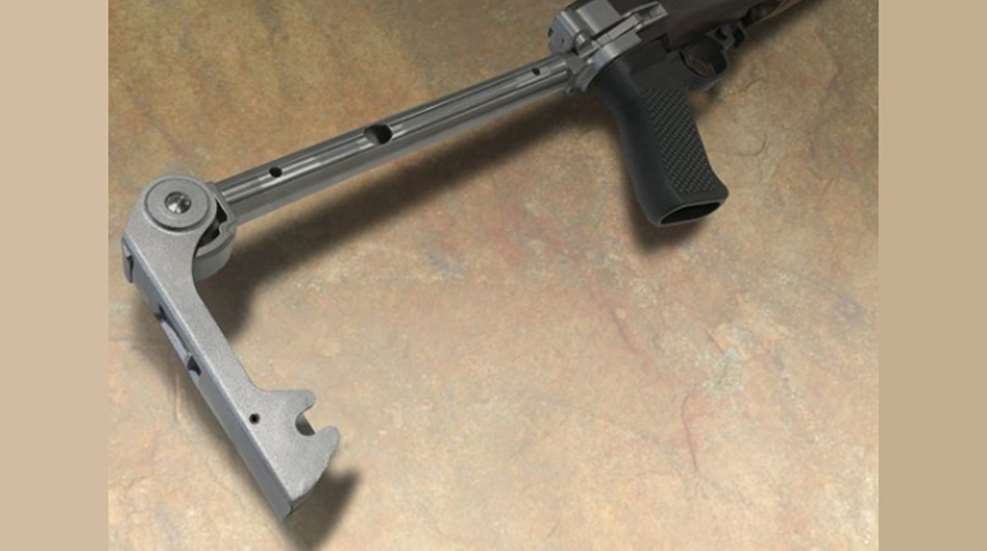 The B-TM Folding Stock for the Ruger 10/22 from Samson Manufacturing allows you to recreate the look of one of Ruger's most iconic centerfire rifles, but on the popular 10/22 platform instead. This means you can shoot less-expensive .22 LR ammo instead of 5.56 NATO from an enjoyable platform with minimum recoil. 
If you have a Samson B-TM Folding Stock for your Ruger 10/22 rifle and prefer a higher sight picture, Samson Manufacturing is releasing a new sight set designed to give you a more comfortable cheek weld. Compared to the 0.7-inch  height-over-bore measurement from a 10/22 rifle with factory iron sights, the elevated sights have a height-over-bore of 1.25 inches that allows for a more comfortable and natural cheek weld. 
The sight package includes the rear sight, front sight, sight adjustment tool and a 5/64-inch hex wrench. The rear aperture sight mounts to the factory tapped holes in the receiver and is fully adjustable for windage and features protective shoulders to make sure you don't lose zero as you move about. The rear sight is also machined with a Picatinny rail section that also allows shooters to mount the choice of optic to co-witness with the iron sights.

The winged front sight is fully adjustable for elevation, mounting to the factory dovetail. The dovetail barrel is required for installation, as the front sight will not fit models of the 10/22 that do not have factory iron sights).
The B-TM Sight Package has an MSRP of $89.95, and more information on this product and other gear from Samson is available on the Samson website at samson-mfg.com.