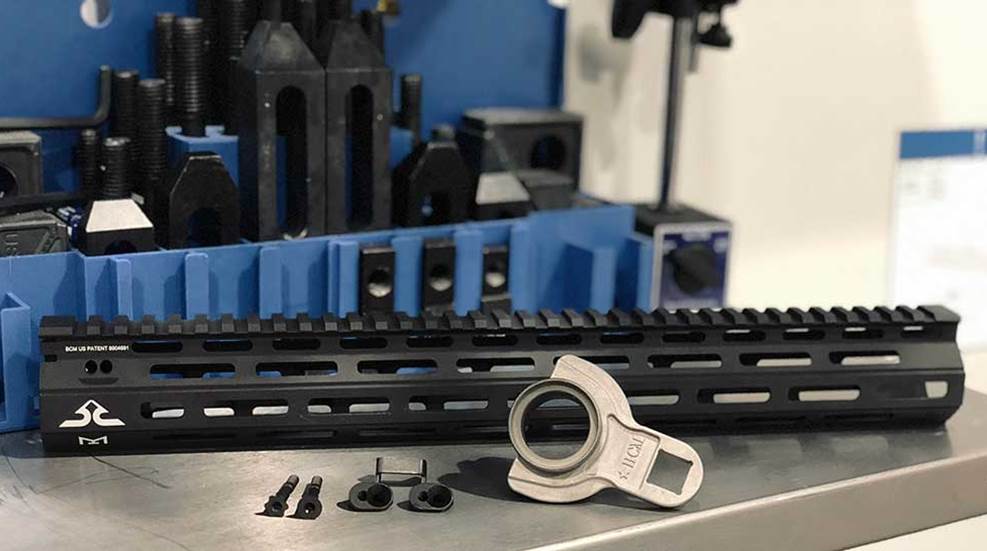 When engineers at
Double-D Armory
sat down to design the company's all-new Victory AR-15 handguard, they took a look at current options available on the market. To them, one thing was clear: consumers were missing a high-quality, versatile handguard at a price they could afford.
"When our team set out to design the Victory handguard, we wanted to accomplish several things; function, durability, and ease of installation," Double-D Armory CEO J. Delgado said. "I am confident we have designed, manufactured, and delivered a solid product that consumers and the marketplace were in desperate need of."
Designed to offer an enhanced product over similar options on the market, the Double-D Armory Victory handguard is CNC-machined from 6061-T6 aluminum and double-checked to ensure that each handguard meets strict tolerances for quality. After machining and inspection, each handguard is treated with a Type III, Class 2 anodized finish that meets military specifications and provides a rugged finish.
To facilitate easy installation, each Double-D Armory Victory AR-15 handguard ships with a steel barrel nut that's based on the same fore-end-attachment system as popular BCM handguards. Including the solid-steel barrel nut, the total weight of the handguard is only 11 ounces, ensuring that lightweight rifles remain just that after modification.
Designed to work with standard low-profile gas blocks, the handguard has an interior diameter measuring 1.35 inches wide and an exterior diameter of 1.54 inches. The company's 9-inch and 7-inch handguards are also designed specifically to allow for a minimized gap between the end of the handguard and an attached suppressor, provided that the handguards are matched up with a 10.3-inch and 8-inch AR barrel, respectively.
Each Victory handguard is compatible with all M-Lok accessory attachments, and a continuous Picatinny top rail provides added real estate for optics, iron sights and other accessories. The suggested retail price on the handguard is $165.