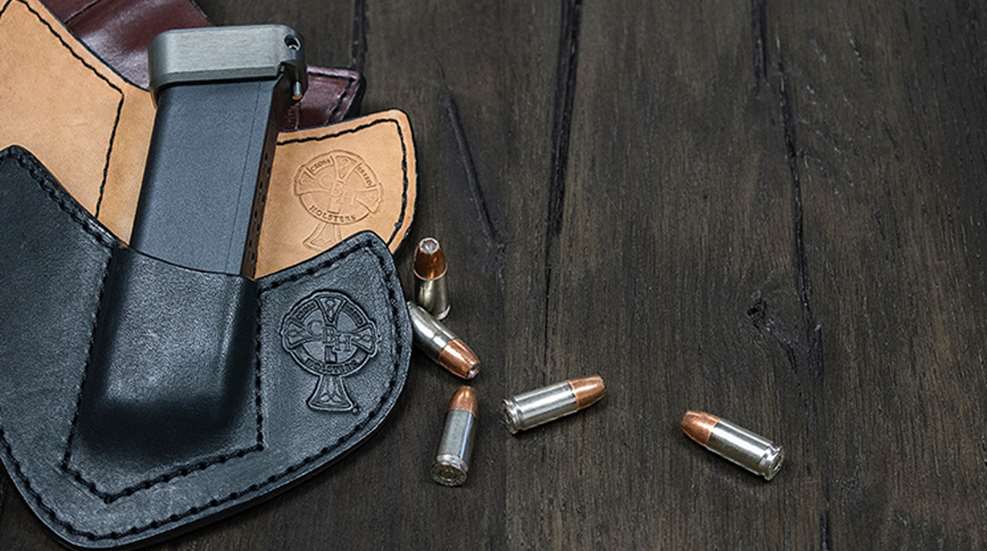 The Gideon by CrossBreed Holsters is an ambidextrous magazine carrier that fits in a pant or jacket pocket with the upmost concealability. It can accommodate both single and double stack magazines for a variety of gun models and calibers. The Gideon is handcrafted and made of leather, so it'll last through daily usage. It's available in black, Havana brown, chocolate brown, London tan or horsehide natural for an upcharge of five dollars. The holster measures 4.9 inches wide and 5.25 inches tall. MSRP $24.95.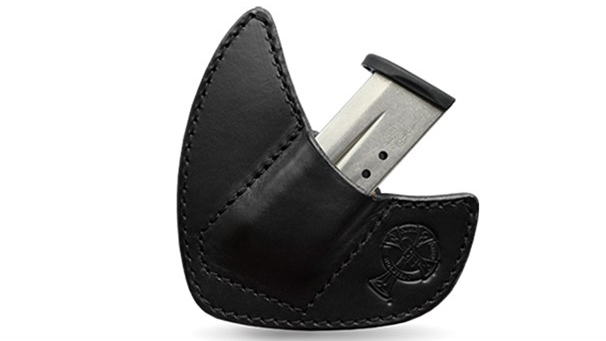 An interesting aspect about the Gideon Holster is its name. CrossBreed wanted to give this one to their fans by letting them choose what to call the new pocket magazine holster. "Gideon", the obvious winner, was submitted by Frank Maschhoff Jr. "I'm honored to have my entry selected. I'm glad CrossBreed liked it," Maschhoff said in regards to his winning name.
For more information, visit CrossBreed Holsters today.