Whether you want a backpack for everyday activities such as camping, fishing and hiking—or as a "bug-out" bag in case of a crisis—it's vital to choose a rucksack upon which you can rely. This is where tactical backpacks excel.

In such a case you want a sizable pack, but don't require enough space to accommodate a small village. Tactical backpacks are awesome, but there are probably several hundred different designs on the market, so choosing the right one is hardly a no-brainer. Even within a single company's line, choices are often so plentiful, a decision as to which one best suits your needs can be difficult. A good place to start is a pack's size.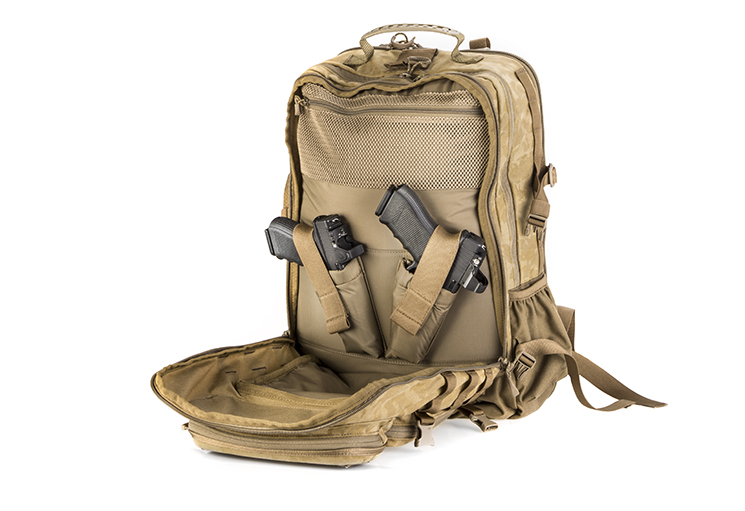 If you don't plan to be away from civilization for an extended period, you don't need a pack capable of hauling a tent, bed roll, multiple changes of clothing, food, etc. So, scratch huge packs from your list. That helps, but not much. Medium-size packs tend to be larger than you might think based on their designation, because they can carry enough stuff to keep you alive for a day or two. If your outings are more along the 9 to 5 lines (perhaps a tad longer) you don't need a pack quite so sizable.
Enter Cabela's TLS Pack. Boasting a 2,013 cubic-inch capacity, it offers lots of room for gear, regardless of the excursion. The pack is constructed of durable 1,000 denier nylon and is water-resistant, which will keep contents dry in moderate storms and protect gear from spills. Twenty-Seven total compartments, pockets and slots for stowage allow your gear to be organized to your liking. Webbing loops span the front of the pack for hauling/tethering more gear. The TLS features four, exterior compression straps and adjustable shoulder straps, which are padded for enhanced comfort. (Multiple webbing loops along each strap allow for quick attachment of accessories) There even a waist belt that can be removed if not needed. More webbing loops are conveniently found along each strap for quick attachment of accessories. The adjustability of the pack's load straps and best allow you to fit the TLS so it is tailor to your body, while the padding provides welcome cushioned support where you need it most.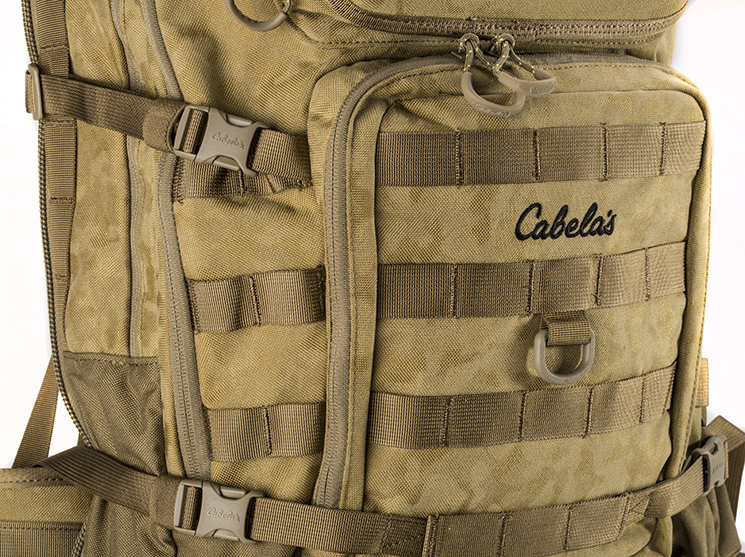 And that's not the only form of support the TLS pack offers: Oversize zipper pulls enable quick access to an ambidextrous, centrally located , concealed holster compartment that keeps your sidearm well ensconced, yet accessible at a moment's notice. Among it numerous pockets, there is also a TSA travel-compliant padded computer/tablet sleeve, along with another padded water-resistant pocket for valuables and electronics, so you can retrieve your electronics without exposing them to less-than-ideal conditions.
Weighing in at 3 pounds, 15 ounces, the TLS Pack is well-suited for carrying a hefty load of gear without adding significantly to the overall weight.
 MSRP: $ 149.99