Small wonder the FBI estimates there are more than 200 million privately owned firearms in the U.S. Such a statistic begs the question, how do you balance the need for fast access if the handgun is primarily for home defense, yet ensure it doesn't get into the hands of an untrained member of the family or friend? Naturally, the manner in which it is stored will depend on several factors, including whether there are children or adults who are unfamiliar with the fundamentals of firearm safety in the household.

A gun vault may seem like the obvious solution at first, but consider this: What do you do after being startled awake and several inches of steel hinder you from responding to a threat accordingly? Granted, you could fumble for a flashlight, or turn on a light if you want to contend with destroying your night vision—not to mention risk alerting the intruders.

Another obvious solution is to store the handgun in a locked drawer. While doing so addresses security concerns, it is actually a double-edged sword because doing so will significantly impact your ability to get to it quickly.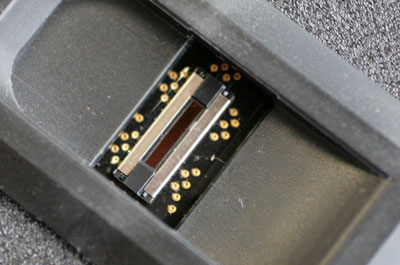 Seconds count in a life-threatening situation. With that in mind, it stands to reason the best location for home-defense handgun is within arm's reach and easily accessible. Luckily, 9G Products offers practicality-based middle ground to the age-old safety/self-defense quandary in the form of the company's INPRINT Gun Safe. Designed to sit atop a nightstand, the 12x11x7-inch INPRINT features a spring-loaded door secured by a biometric lock, granting instant access to your pistol with a simple swipe of a finger to the sensor mounted on top of the unit. It's a simple interface that's easy to operate and configure.


For added versatility, the sensor can store up to 15 fingerprints into memory, so multiple family members can have access. The benefit of this technology is huge, eliminating the burden of groggily fumbling for keys in the dark or having to remember codes when jarred awake by the sound of breaking glass or the front door being kicked in. As an added security measure, the INPRINT has mounting holes so it can be secured it to any flat surface, such as a nightstand, cabinet, closet or vehicle.

The interior contains a foam lining to prevent contents from being scratched, and a nine-volt battery bay. There's also a key backup along with a jack for an optional A/C adapter.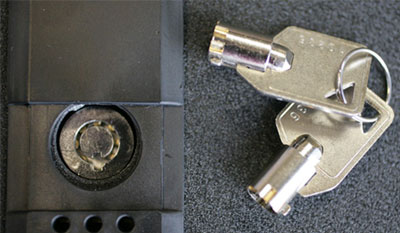 Its rugged steel exterior is coated in a Midnight Black finish, however, a variety of other colors and patterns including ATAC, Blurlwood, Marble, Skulz and Vista Camo are also available as a special order.The INPRINT Gun Safe defines the elusive middle ground, enabling gunowners to keep a loaded handgun quickly accessible without sacrificing firearm security or the safety of loved ones.