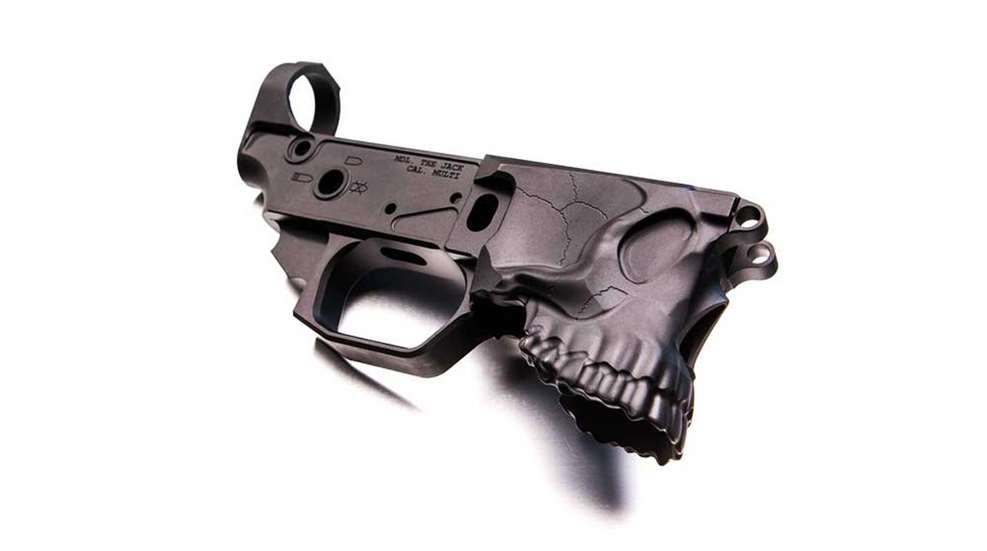 Building one's own rifles used to require expensive machinery and lots of technical know-how. I build bolt action rifles for my own use in my machine shop, and there's nothing simple or easy about it. Building an AR-type firearm (assembling is really a more apt term), on the other hand, is a relatively straightforward process, and Shooting Illustrated offers a number of resources for first-time AR-15 builders. Armed with a stripped lower receiver, some basic tools and a good video or two from Brownells, an amateur can construct a working rifle within hours. There's a very important question to ask, though—which lower receiver?
There seems to be an endless number of lowers on the market. The Brownells website lists at least 100. We took a look at what was on the market and came up with five choices you might not have heard of before, all at a variety of price points to consider. Bear in mind that even though it may look like a chunk of aluminum or even polymer, in the AR world, the lower receiver is the firearm and must be legally purchased in accordance with state and federal law. Finally, though most lowers are built to "spec", every maker's tolerances will vary a bit. If it's feasible to do so, I would recommend buying as many components as possible from the same manufacturer to ensure that everything fits without drama. With that in-mind, here are five options among many to choose from.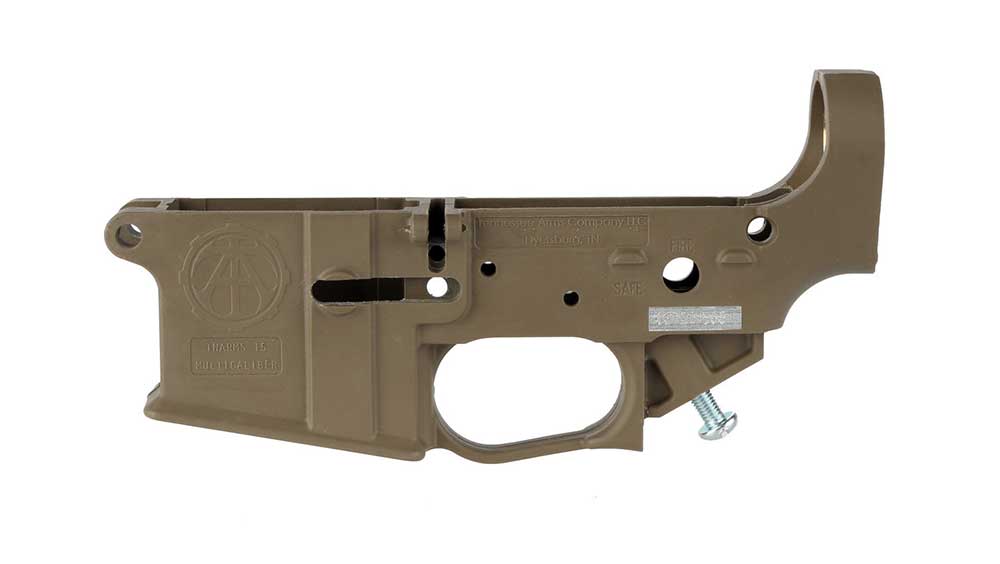 Tennessee Arms Color Molded Lower ($49.99)
Tennessee Arms combines both polymer and metal components to build an extremely lightweight but durable lower receiver. The bulk of the lower is constructed from a fiber-reinforced nylon blend but brass inserts have been molded-in to provide strength (as well as viable threads) in critical areas. These lowers, which are available in molded-in colors including black grey, OD green and FDE, accept Mil-spec components and weigh just 5.6 ounces. They are warrantied for life against breakage or failure so don't let fear of their potential durability get in your way of giving one a try.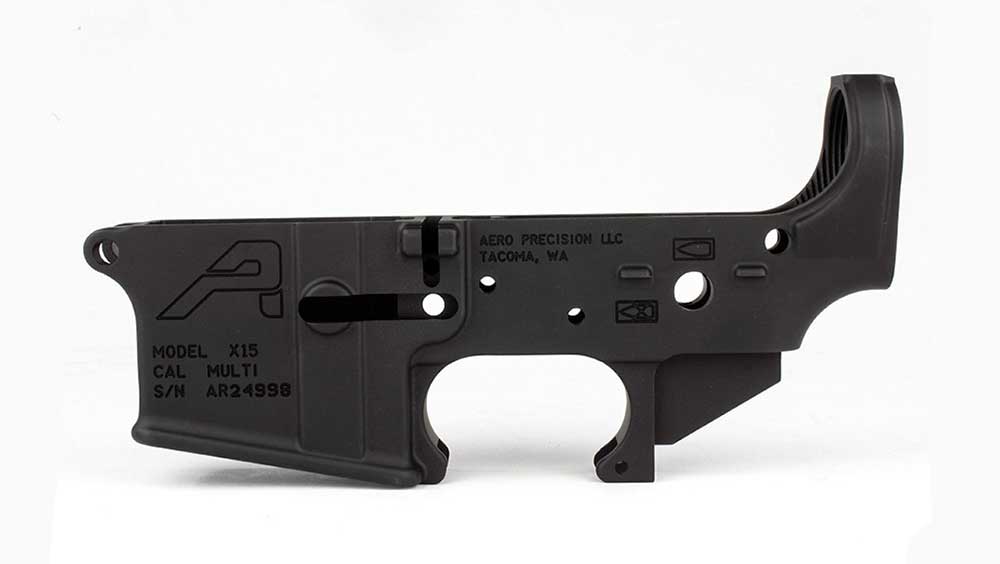 Aero Precision X15 Stripped Lower Gen 2 ($90.00)
This basic "military style" lower is forged from 7075 T6 aluminum and machined to AR-15 consumer specifications. The Gen 2 models feature a magazine well that is flared slightly to allow for easier magazine loading and a tensioning screw which allows users to "fine tune" the fit between the upper and lower receivers. These lowers are marked "MULTI" caliber and use pictograms to denote the "Safe" and "Fire" safety selector positions. A black-anodized finish is standard though a Flat Dark Earth Cerakote version is available at a very small premium.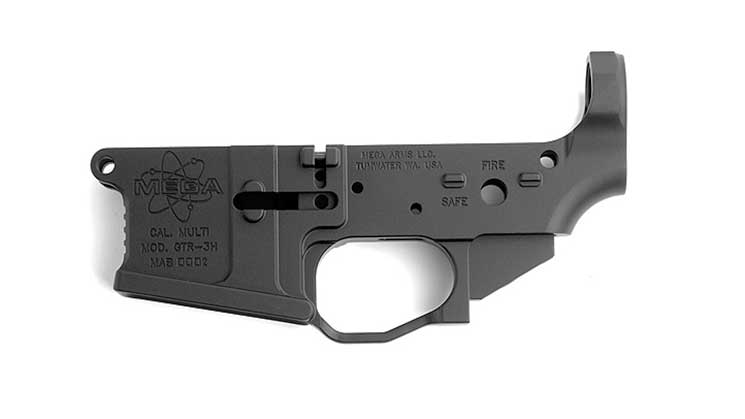 Mega Arms/Zev Technologies GTR-3H AMBI ($237)
Mega Arms, which is now part of Zev Technologies, produces a fully-machined billet lower with the added benefit of ambidextrous controls for both the safety/selector and bolt catch. This lower weighs just 9.1 ounces but is machined, not forged, from 7075 T6 aluminum. The triggerguard is integrated into the lower and the magwell is flared. Like the Aero, the Mega lower uses a tensioning screw to adjust the fit between the lower and upper receivers and the hardware for the ambi bolt catch is included. From a price perspective, the Mega Arms GTR-3H is available at a lower MSRP than many other billet products.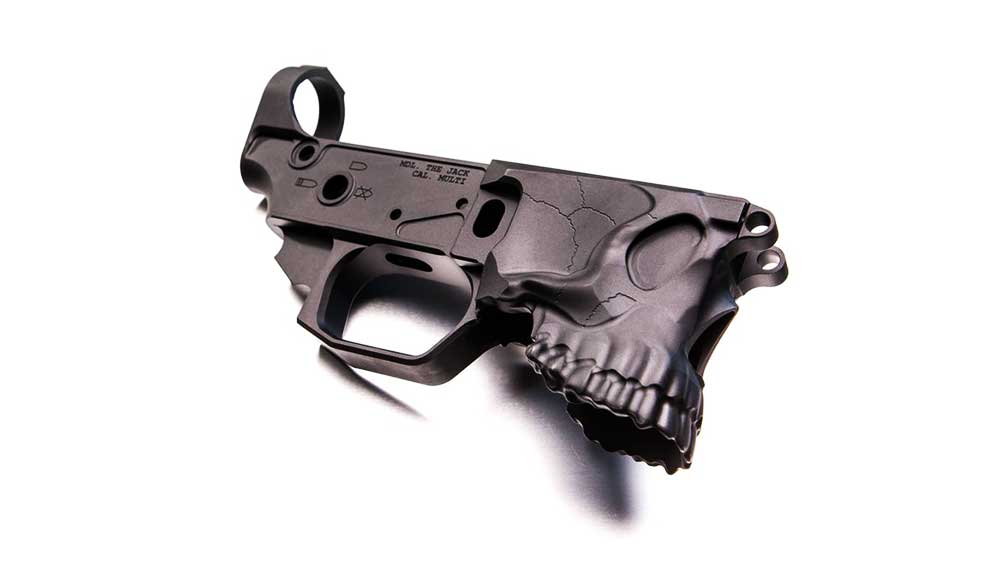 Sharps Bros. Jack Gen 2 ($339.95)

Let's be honest, we want our guns to look cool. What's cooler than a lower with a 3D skull for a magwell? The Jack from Sharps Bros. combines the functional attributes of a billet-machined lower with some pretty unreal artwork. The entire lower is built from 7075 T6 aluminum and is compatible with Mil-spec and commercial AR internal lower parts. Despite its unorthodox look, it is fully compatible with USGI, PMAG and Hex Mag magazines so there's no loss of functionality—the magwell is also flared. Lowers are marked "MULTI" caliber and use pictograms to denote the safe, semi and full-auto/burst selector positions. The oversized triggerguard is integral with the receiver and the entire package is hard coat anodized to military specs.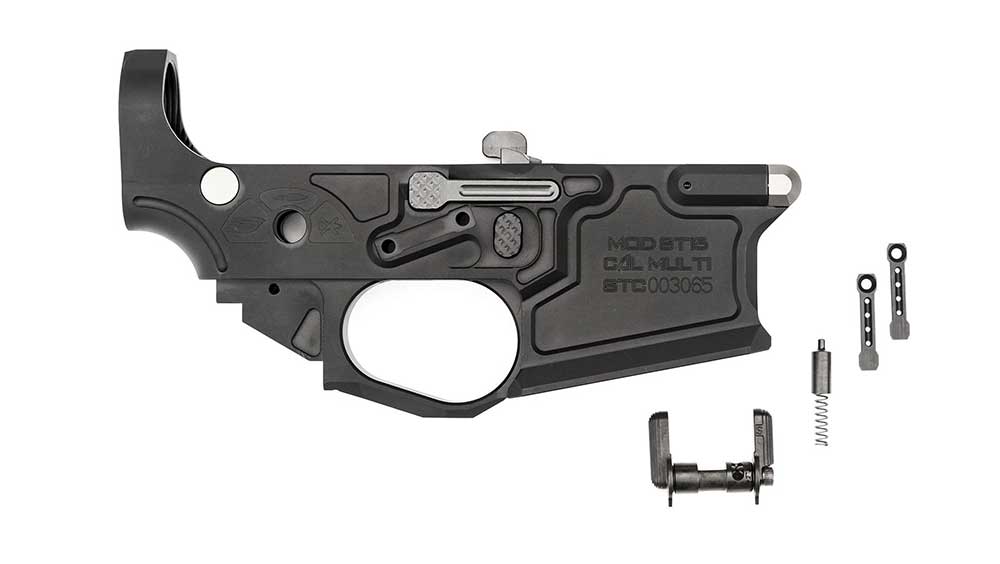 Spikes Tactical Billet Lower Gen II ($450)
Apopka, FL-based Spikes Tactical builds complete firearms as well as a full line of complete and stripped lower receivers.  Perhaps best-known for its forged "Calico Jack" and "Punisher" lowers, Spikes also builds billet lowers including their Gen II.  "Billet" means that the lower was machined completely from solid chunk (billet) of 7075 T6 aluminum rather than a forging. Billet receivers are, in-theory, stronger than forged lowers but often weigh more. This lower was designed to maximize strength while minimizing weight so it gives the user the quality of a billet lower without the added weight. This is not a true stripped lower as it comes equipped with fully-ambidextrous controls as well as taken-down pins machined from titanium. The magazine well is flared and the triggerguard is integrated completely into the design. This lower is marked "MULTI" caliber and is compatible with Registered Drop-In Auto Sears, though NFA rules, of course, apply.