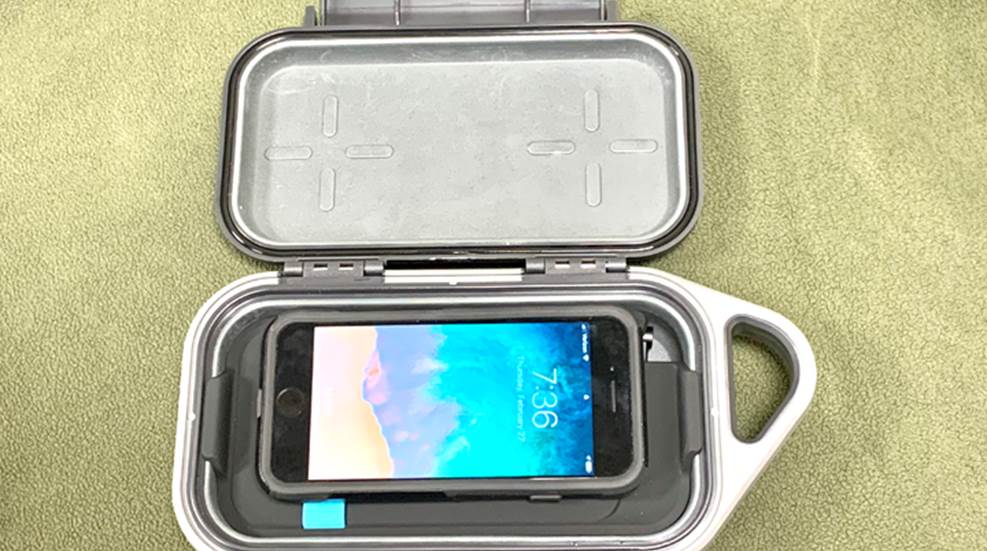 What's one of the most important pieces of gear you carry everyday? We're all aware of the importance of having the right tools at hand, so you're definitely not wrong pointing out your concealed-carry firearm. And sure, having a knife is handy, and a flashlight can be used for all kinds of purposes. Maybe it's some sort of OC or pepper spray--having a less-lethal option offers a greater range in the force continuum. Or maybe your IFAK and/or tourniquet, right? Life-saving gear is always a good thing. 
What about your smartphone? It's so ubiquitous it probably escaped notice. And, yes, I know. I'm of the vintage that remembers life without the constant companion of the chattering smartphone, and we managed to plod along just fine without 24/7 communication. However, that doesn't mean we shouldn't appreciate the marvel that is the modern smartphone. In one small device that fits easily in a pocket, we have communication, information, navigation and a whole host of other features built into one. These devices are fragile, as the robust industries devoted to screen protectors, armored cases and screen repair/replacement will attest.

Enter the Pelican G40 Charge Case. Not only is the G40 built to the same standards that make Pelican world-famous for hauling expensive gear, but there's even a wireless charging pad for phones utilizing the Qi wireless charging method. This case protects your smartphone from damage, moisture, dirt, dust and pretty much everything else that can compromise your communication device. Yes, it is bulkier than just a plain case, but the level of protection offered is significantly greater, as well. Pelican claims the case is IP67 rated for water protection--this means it can withstand being submerged to a depth of 1 meter for up to 30 minutes without compromise. If you're on a kayaking trip and it falls in the river, no worries.

Sure, at an MSRP of $99.95 it's on the pricey side, but when you consider that a standard armored case might run $40-$50 and an external battery might run $20 or $30, it's really not that far off what the separate components alone would cost. Those components, mind you, aren't as durable or waterproof as the G40, either.

With the internal battery, your phone can be recharged up to 4 times before the internal battery in the G40 needs to be charged. That's a great feature alone for preparedness, making sure you have enough power independent of outside sources to get through a weekend if needed. Whether you're an avid outdoor enthusiast, a fan of preparedness or just someone that wants top-tier protection for a multiple-hundred-dollar communication device, the Pelican G40 Charge Case is a solid hedge against whatever life throws at you.