by
Shooting Illustrated Staff
posted on January 14, 2019
Support NRA Shooting Illustrated
DONATE
Federal Premium
revolutionized the industry for training ammunition with the launch of its Syntech line a few years back. This unique, polymer-jacketed ammo came with the promise of increasing barrel life while reducing splashback, making range training safer. Now, the company's taking the design a step further with Syntech Defense, designed particularly for personal-protection use.
Like the company's original Syntech loads, each Federal Premium Syntech Defense round is coated with a polymer jacket that's designed to protect barrels from life-shortening heat and friction. The jacket also completely eliminates all lead and copper fouling in the bore, keeping guns clean and ready for use. Continuing on the lead-free theme, the company's Catalyst primers are constructed without lead compounds, meaning these rounds can be fired without the risk of lead exposure to shooters on an indoor range.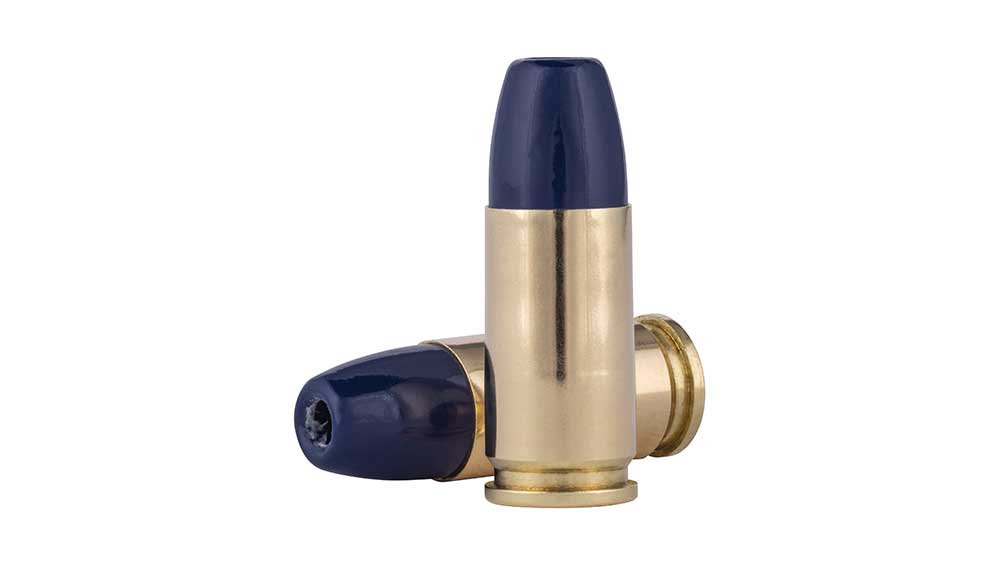 However, consumers will notice several significant differences between Federal Premium Syntech Defense and the company's training-specific Syntech line. First, the polymer jacket is blue on the defense rounds to easily differentiate between training and protection rounds. Second, the Defense projectile is constructed with a deep, hollow-point cavity, which causes the bullet to split apart into four sections upon impact with a ballistic medium, three petals and a deep-penetrating core.
The petals are designed to shoot off from the core, each creating a separate, secondary wound channel to maximize the terminal effect of the round. Each of the three offshoot segments are designed to penetrate to a depth of six inches. The main core of the bullet, though, is built to penetrate deeper, meeting the FBI protocol mandate of 12-18 inches of penetration, even through heavy clothing.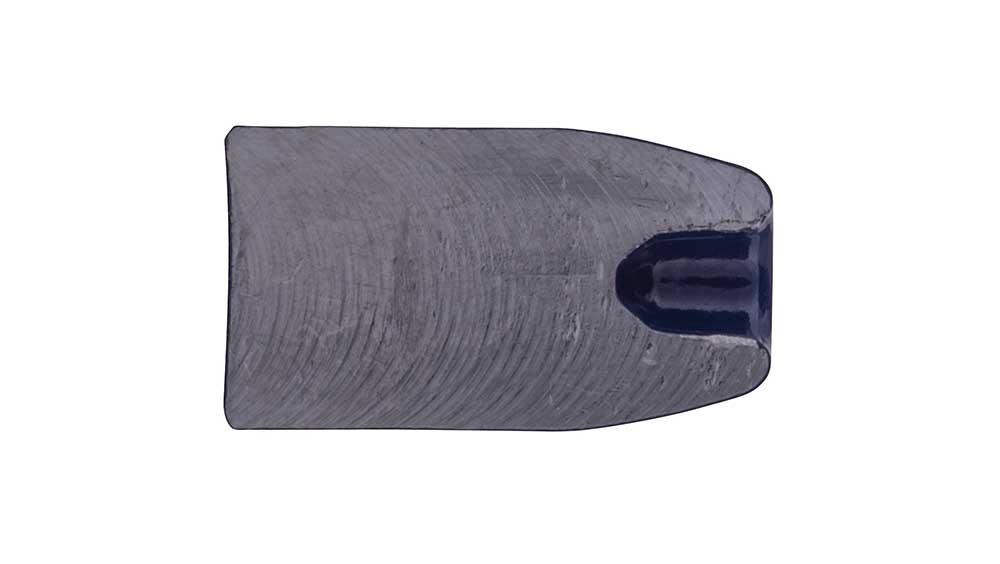 Federal Premium's Syntech Defense line of ammunition is available in 9 mm, .40 S&W and .45 ACP, each of which is sold in boxes of 20 rounds. The suggested retail price on these defensive loads starts at $19.95 for 9 mm and tops out at $24.95 for .45 ACP.