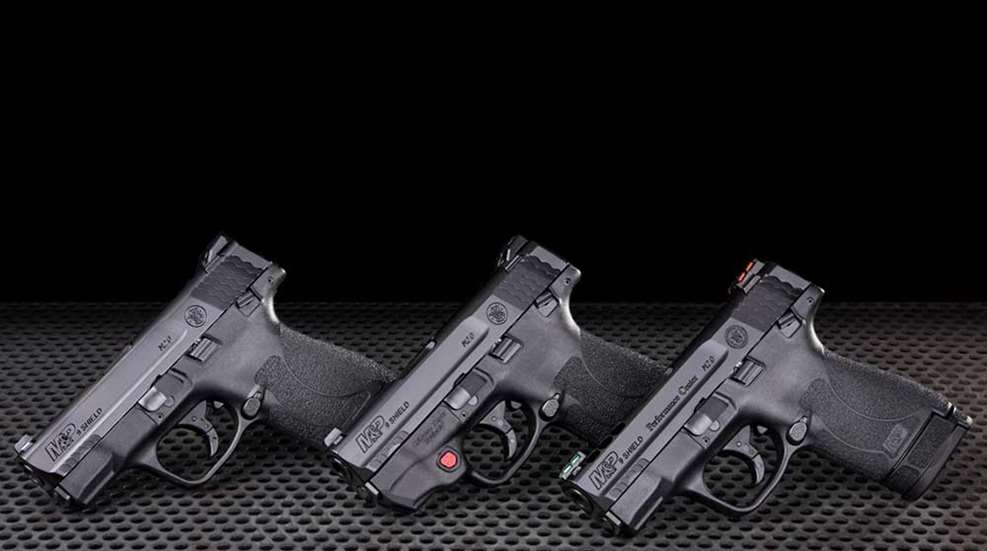 Smith & Wesson announced in mid-June 2019 it has produced and shipped more than three million of its market-leading M&P Shield pistol series, a figure that averages out to greater than 400,000 annually. The reliable, lightweight and slim, striker-fired personal protection pistol was introduced in spring of 2012. Since its unveiling, the handgun series has continued to expand with new features, calibers and configurations, including the newest additions to the M&P Shield family, the Golden Bullseye-winning M&P380 Shield EZ and the Performance Center M&P Shield M2.0 pistol series.

The initial version earned rave reviews almost immediately. Dick Williams—Shooting Illustrated's handgun editor at the time—wrote, "If you haven't guessed, I'm very impressed with the Shield's potential for concealed carry. It extends the range at which I can solve problems well beyond that of most pocket pistols. With just one spare magazine, I'm equipped with 16 rounds of high-performance 9 mm ammunition."

"Over the past seven years, the M&P Shield pistol has continued to be the handgun of choice for personal protection," said Lane Tobiassen, president of Smith & Wesson. "The M&P Shield pistol design hits the sweet spot between shootability, concealment and power to provide a reliable personal protection pistol. Over the years, we've expanded the M&P Shield family of pistols to meet a variety of consumer needs, incorporating integrated lasers, M2.0 enhancements, Performance Center upgrades, and a new EZ version—the first of its kind. We are honored to be the firearm of choice for consumers across the country who have chosen the M&P Shield pistol for their personal protection needs."

The M&P Shield pistol series is available in .380 ACP, 9 mm, .40 S&W and .45 ACP and features a slim profile and 18-degree grip angle for a natural point of aim. All M&P Shield pistols ship with two magazines and are available with an MSRP from $399 to $854, depending on configuration.