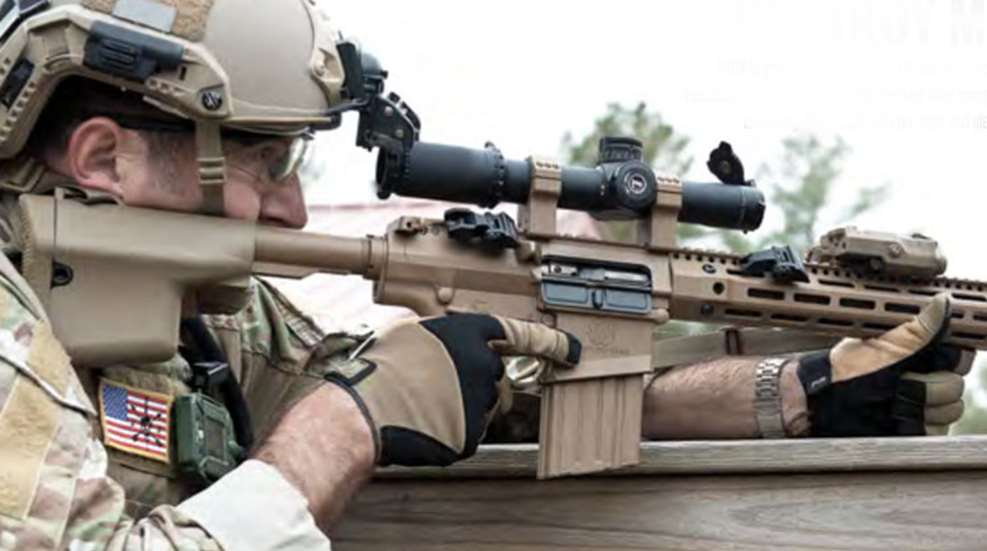 Proudly exhibiting at SHOT for their 11th year, TROY kicks off the show with an exclusive in-booth appearance including raffle giveaways at 10AM on Tuesday with industry partner, Viking Tactics founder and President, SGM Kyle Lamb (ret.). In Booth #20505, TROY CEO, Steve Troy and Kyle Lamb will introduce two new TROY VTAC rifles - the updated Lamb Carbine in 5.56 with TROY M-LOK® rail system and the all new VTAC 7.62 featuring a 13" TROY M-LOK® rail, Geissele Super V trigger, fluted match grade 1/11.25 twist barrel and 45 Degree Offset Folding BattleSights. SGM Lamb will be back on Thursday, January 22st at 2PM for a repeat engagement and more prize giveaways.

TROY brings forward over 35 new products to the 2015 SHOT Show including the PAR (Pump Action Rifle) in .300 AAC and .308 in an optic-ready configuration with lightweight stock, and the Pump Action Pistol. The TROY M5 9MM is now available as a semi-auto carbine and M5SD 9MM Suppressed Upper Receiver. The TROY M10A1 family expands to include a CQB 10.5" SBR and 14.5" carbine, the TROY Conqueror 3 Gun Rifle hits the market with an 18" barrel, carbon fiber Alpha Revolution rail, 45 Degree Offset folding BattleSights and Geissele Super 3G trigger.

TROY pistol and rifle suppressors make their official debut in all popular calibers; manufactured in the USA of steel and titanium in both screw-on and QD styles, TROY suppressors are now available for civilian purchase. The iconic TROY BattleSights now include the full ambidextrous 45 Degree Offset Folding and medium height versions. Also - new BattleRails including TROY KeyMod, M-LOK®, and .308 Revolution carbon fiber BatlleRails, ten new muzzle devices (some with suppressor mounts), and Ambidextrous 45/90 Safety Selector and Extended Charging Handle are just some of the new products on display.