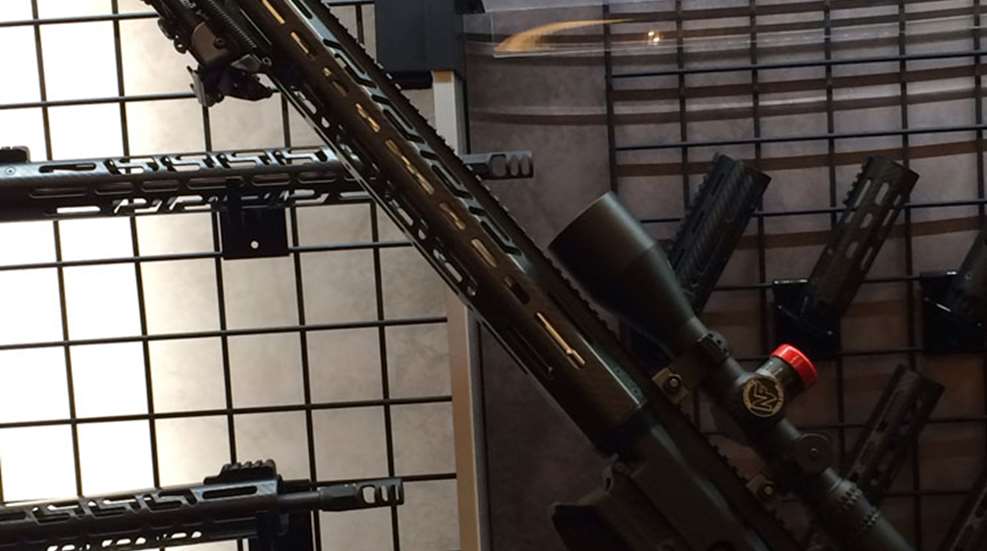 We had a very interesting meeting with Lancer Systems at SHOT Show.
Most shooters know Lancer for its excellent polymer magazines, the only polymer AR mags to meet complete military specifications. What most people don't know is the technology that goes into Lancer's carbon-fiber gun products.
The company makes carbon-fiber products for oil and gas exploration and for the aerospace industry. These products must be immensely durable to stand up to 800-degree temperatures and pressures in excess of 16,000 psi, all while remaining lightweight enough to mount on aircraft and drilling rigs.
That technology has trickled into Lancer's carbon-fiber fore-ends, stocks and even muzzle brakes. The heat-resistance, light weight and durability make the material ideal for firearms.
One such gun is the company's new long-range rifle seen below.
We'll be covering Lancer's products and technology much more in the pages of Shooting Illustrated in the months to come.