When it comes to magazines to keep your AR-15 fed, there's a ton of choices. You've got metal magazines from the 1970s, polymer magazines through the ages and any number of hybrids and options available. When it comes to the larger, LR-308 platform, choices are fewer and farther between. Obviously, we have to acknowledge the AR-10/LR-308 difference (it's not really a debate; just look which platform has PMags available to know which side was the VHS and which was the Beta there...), but the odds are overwhelming that if you're buying a .308 Win. (or 6.5 Creedmoor) semi-automatic rifle based on the AR receiver, it's of the LR-308 variety. 
With all that said, here's a handful of solid magazine choices to feed your new rifle. All of these have been tested by
Shooting Illustrated
staff on several LR-308 platforms to varying degrees, and while we're certain there are plenty more varieties out there, these are the ones we have personal experience with. All magazines are 20-round capacity. In alphabetical order: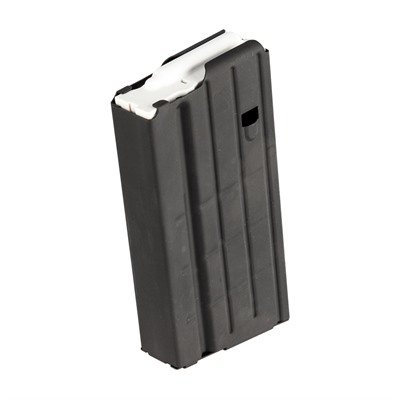 Brownells
AR 308 Retro magazine. What more can we say? If you want a classic, bog-standard metal 308 magazine, look no further. Constructed like a tank (but not quite as heavy...), the metal magazines from Brownells are durable and reliable (just don't drop them on your foot...). One word of caution: While function was without issue, these magazines tend to "stick" in the magazine well - they can be easily removed by hand, but were reluctant to drop free when empty. MSRP: $29.99.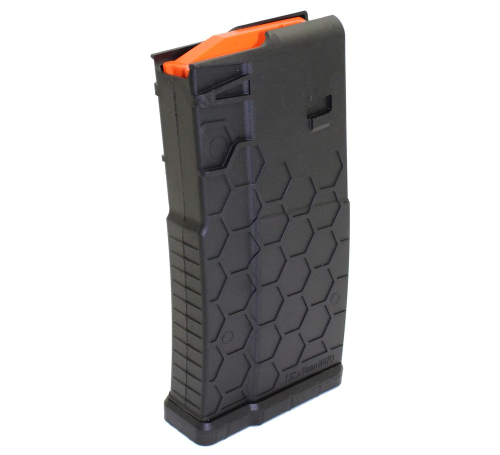 Hexmag
AR-10/308 SR25. Inexpensive and available in a variety of color options, the Hexmag entries share the same quirk as the Brownells magazine. While they fed multiple rifles just fine, they did require assistance in removing an empty magazine from each rifle. At the going rate of the Hexmag magazine, however, it might be possible to find the sticking points and lightly sand to improve or even fix this minor issue. MSRP: $18.99.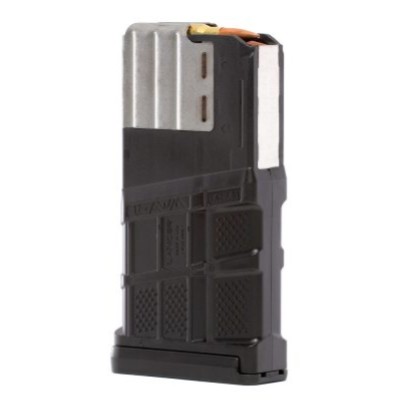 Lancer Systems
L7AWM. Lancer's L7AWM magazines are the Maybachs of LR-308 magazines. They're super reliable, ultra-high end, and can garner you all sorts of hipster cred for showing up with something out of the ordinary. The hybrid construction means they're lighter than all-metal magazines, yet have the same feeding reliability of a steel magazine. We experienced zero issues of any type with the Lancer L7AWM in three different .308 Win. AR-style rifles we tested. MSRP: $54.99.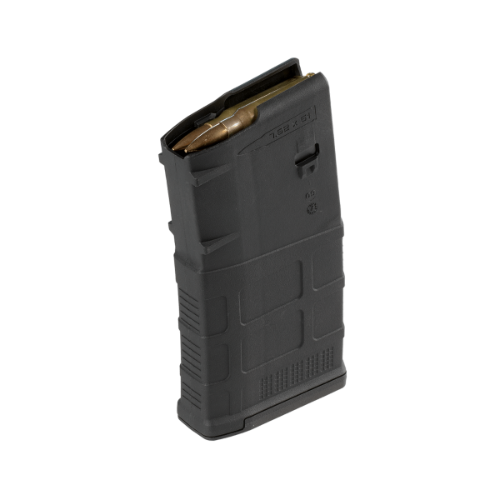 Magpul
Pmag 20 LR/SR Gen3. When it comes to reliability, Magpul definitely comes to mind. The company's AR-15 magazines have become the go-to for U.S. Armed forces, and with good reason - they're basically indestructible. The LR-308 versions have, so far, proven to match this description in our testing, and have worked perfectly with all rifles we have tested. In addition, magazines are available in a wide variety of options and capacities should you want something other than a 20-round magazine. MSRP: $19.95.
Any one of the above would make a solid addition to feeding your LR-308. Most are readily available and inexpensive (other than the D-50 drum in the lead image, but it sure is cool!), and it never hurts to have
lots of magazines
.