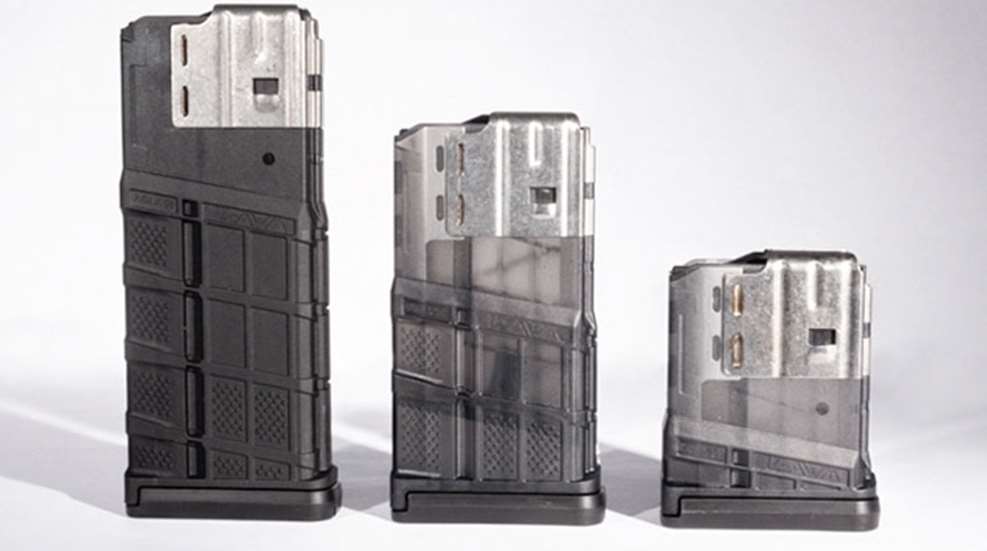 For fans of the 7.62 NATO round and the semi-automatic rifles that chamber it, finding extra magazines has always been more challenging than for the 5.56 NATO variant.
Lancer Systems now offers the company's excellent Advanced Warfighter Magazine to fit select 7.62 NATO rifles. The Knight's Armament SR-25, LaRue Tactical OBR, Robinson Armament XCR, DPMS, SIG Sauer SIG716 and LMT LM308 rifles can all utilize the new L7 AWM20 magazine; standard AR-10s, the FNH USA SCAR 17 and the Heckler & Koch HK417 variants cannot.
Available in a multitude of colors as well as opaque or translucent, the L7 offers a polymer body, a molded stainless steel front guard and stainless steel rear feed lips to assist feeding, a controlled-tilt follower and a stainless steel spring. The L7 is 100-percent American-made.
MSRP: $44.99 to $54.99, depending on color and construction.