It was bound to happen. We've shown a number of AR-15-based builds over the years here at Shooting Illustrated, and it's long past time to add the larger-receiver AR-10 to the mix. Our Rifles editor offered a primer on what to look for in a 2018 article, and we've decided to follow his excellent advice for our first AR-10 build.
From the rifle built it can easily be deduced that we opted for an LR-308 pattern large-frame AR. Both upper and lower receivers are from Aero Precision – given the ambiguity in swapping back and forth with manufacturers as Adelmann details, we figured it would be prudent to obtain the upper and lower from the same manufacturer. We've used and had excellent experiences with receivers from Aero Precision, so a matched set of the company's excellent M5 upper and lower receivers were ordered for this build.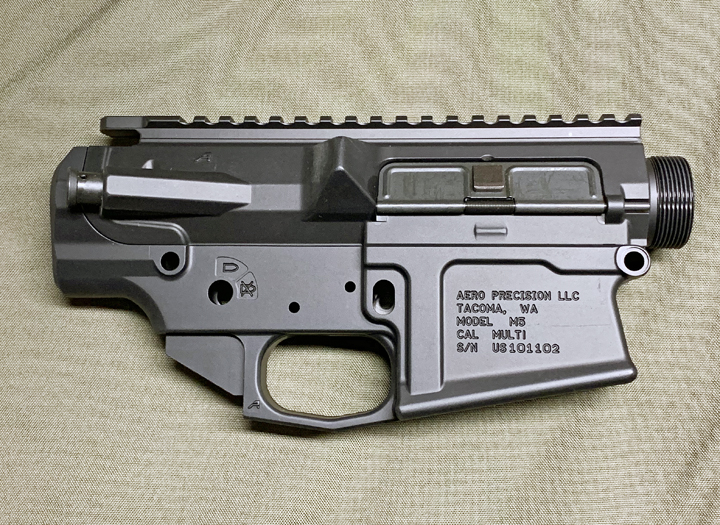 CMMG supplied both the lower parts kit – it is different from an AR-15 kit – and the buffer tube extension and buffer/buffer spring. CMMG's lower parts kit for the LR-308 is packaged similarly to the AR-15, in that components for different parts are packaged together: hammer/trigger springs with hammer and trigger, takedown pins with springs and detents, etc. The different bags are color-coded and a legend on the back explains which parts are which—it's super handy, especially for someone relatively new to finishing a lower receiver.
One quick note of caution on the LR-308 lower receiver: While it looks to be identical in how things go together to the AR-15, there is one critical difference. The rear takedown pin is captured from the top of the receiver, not out the back like the AR-15. In the Aero lower receiver, you need to carefully thread the spring down into the hole and then finesse the detent in—and keep it there—until you can get the takedown pin in place. While this means the spring doesn't go flying into parts unknown if you miss, it does require fine motor skills and precision tools (very fine needlenose pliers are your friend here!)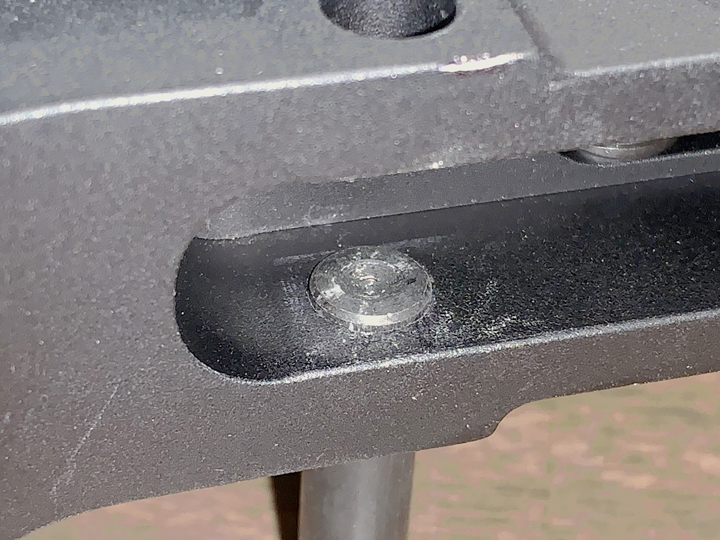 Also, a quick callout for one new component involved in this build. We've opted for the new Mission First Tactical Battlelink Extreme Duty Minimalist stock for this build. Mission First's wildly popular Minimalist stock has become a favorite, both as an upgrade to existing rifles but also as an OEM part for many new rifles. Released in 2019, the Extreme Duty features QD sling mounts, a thicker rubber buttpad for comfort and more-rugged construction intended for use in heavier recoiling firearms like 12 gauge or, surprise, .308 Win. We're big fans of Mission First Tactical and have used its components in numerous builds, and expect the new Extreme Duty stock to handle well in testing.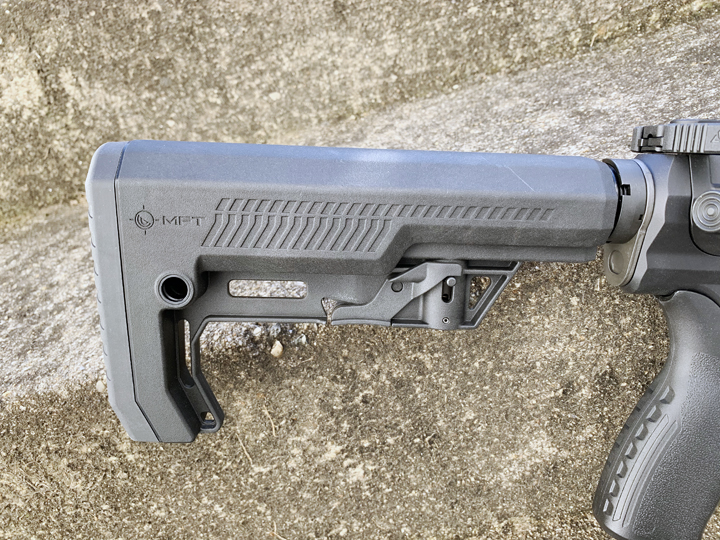 To complete the upper receiver, we opted for a barrel and bolt-carrier group from Faxon Firearms. The super-lightweight AR-15 utilized a Faxon barrel and BCG, and has impressed us with accuracy and reliability, so it made for a simple choice. The company's offerings also happen to be quite reasonably priced, too. Wilson Combat provided the M-Lok-laden handguard (and the exceptional trigger), while a Radian Raptor ambidextrous charging handle gets the big rifle ready on the range.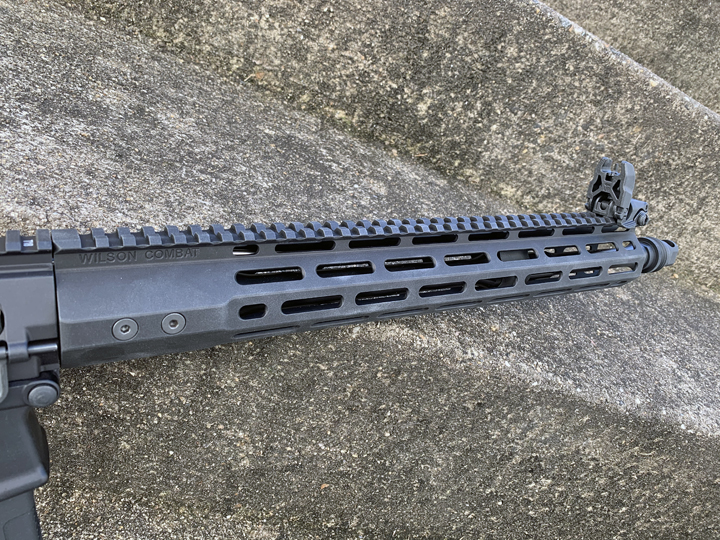 With the variations in components more pronounced in the LR-308 than in the smaller-frame AR-15, magazine selection can sometimes be tricky. Theoretically, all LR/SR-pattern magazines should work, but it's a good idea to test a variety of magazines. We will be testing Magpul, Lancer, Brownells and Hexmag LR-308-pattern magazines for function in this rifle, and while we expect them all to work, there may be certain variables like dropping free or holding the bolt open after the last round is fired to investigate.
As with our 224 Valkyrie build, stay tuned for an update after testing. We'll check for accuracy, fit a proper scope to the carbine and report back on magazine function. While we don't expect any significant surprises, given the quality components used in the build, there's a gentleman named Murphy who sometimes like to interfere in the best-laid plans. We've included some tips on how to thwart Mr. Murphy above, and we're hopeful no unpleasant surprises await us on the range.