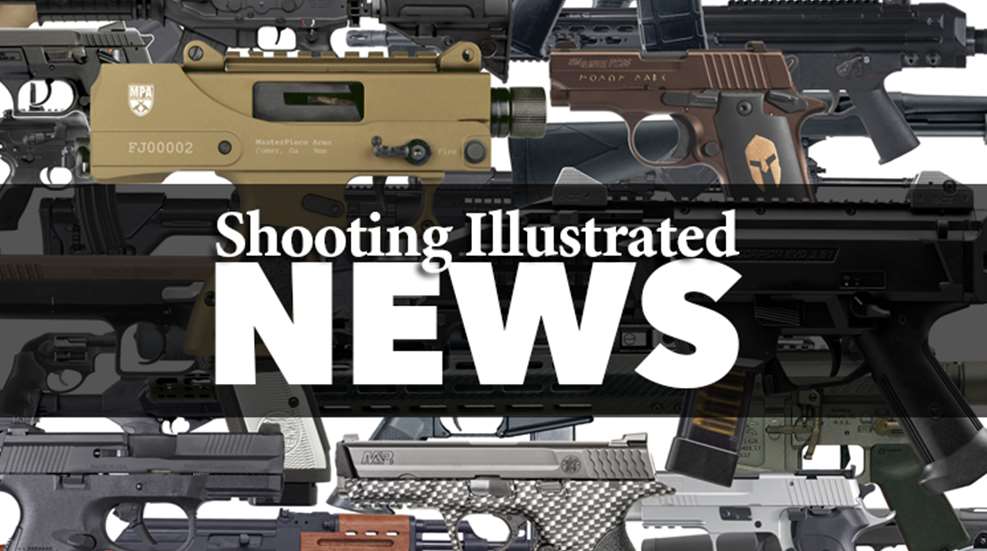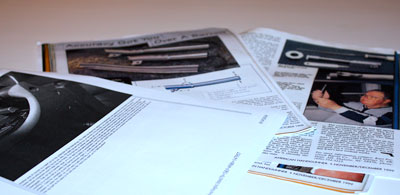 It's been said imitation is the sincerest form of flattery. Despite its age, the 1911 remains one of today's most-popular handguns, which has lead to not only manufacturers producing copious clones of Colt's famed warhorse en masse, but an enormous selection of aftermarket parts for its owners to utilize. It stands to reason that, part of the aforementioned market includes an abundance of reference material, and the 1911 is certainly no exception. The following books and reference material are highly recommended for anyone who wants to learn Ol' Slabsides in and out before putting file to steel.
Personally recommended by my gunsmith, "The Colt .45: A Shop Manual," by Jerry Kuhnhausen has held a place of honor on my bookshelf since I became bit by the tinkering bug decades ago. The contents of this heavily dog-eared two-volume tome is chock-full of highly comprehensive information, and photos regarding the pistol's modes of operation, modification procedures and even a troubleshooting guide.
An employee at Caspian Arms suggested "The M1911 Complete Assembly Guide Volume 2" by Walt Kuleck and Drake Oldham and sent me a copy, from which many tool recommendations from my last entry came. In addition to tons of step-by-step photos, the duo does a fantastic job presenting each step of the build process in a concise, easy-to-understand manner that is refreshing with a touch of humor sprinkled throughout. On one occasion where I needed further clarification, I e-mailed Oldham who was quick to respond via phone with the answers I needed. Assuming Volume 1 is just as informative, both will make nice additions to my reference library.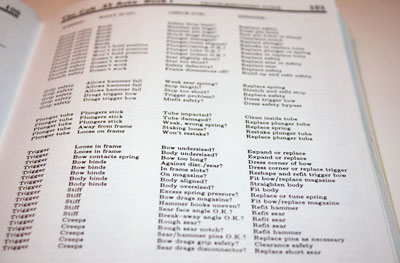 The only way to surpass the wealth of information contained in such books is one-on-one instruction from a skilled gunsmith. Wilson Combat offers the next best thing with its "Combat Customizing the 1911 Auto, DVD Set," providing you with a front-row seat to observe its gunsmiths  modify stock 1911s into the various forms of fully customized combat pistols that led to the brand becoming a household name, enabling you to look over their shoulders while they demonstrate the and explain the procedures (as they are performed) completewith detail-oriented, close-up footage. While the '90s-era clothing and hairstyles may have changed, the methods for building America's most-popular fighting pistol remains steadfast and stands the test of time.