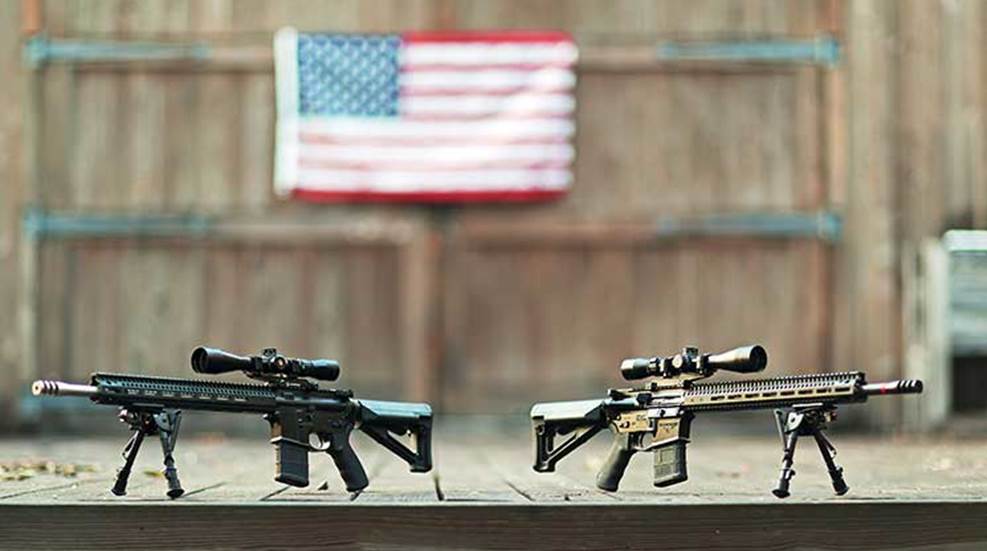 Reliability. Accuracy. Functionality. Above all, precision. These are the features retired Navy SEAL Marcus Luttrell relied on in combat; the features of the Mk12 rifle he used in a firefight against terrorists eleven years ago over the rocky terrain of Sawtalo Sar in Afghanistan. This is what Luttrell and his former SDVT-1 teammate Garrett Golden expect of their firearms, and after years of work they're building a rifle to fulfill those requirements. It's called the Team Never Quit (TNQ) Mk12CF Special Purpose Rifle (SPR) and it's the meticulously designed SPR you've always wanted.
Imagining the ideal tactical rifle is one thing; building it is quite another. Luttrell says he is "excited to be working with Garrett Golden and the team at G2 because they're skilled in the craft of quality gun-making and they paid attention to every detail." He went on to discuss his time serving with Golden, whom he met in BUD/S: "[We] were on SDVT-1 together in Alpha platoon in 2005, so collaborating on this project was special. We decided we wanted to base it off the Mk12, which was the rifle I was carrying during Operation Red Wings. The greatest difference being how light it is without sacrificing performance, precision, and reliability of the rifle."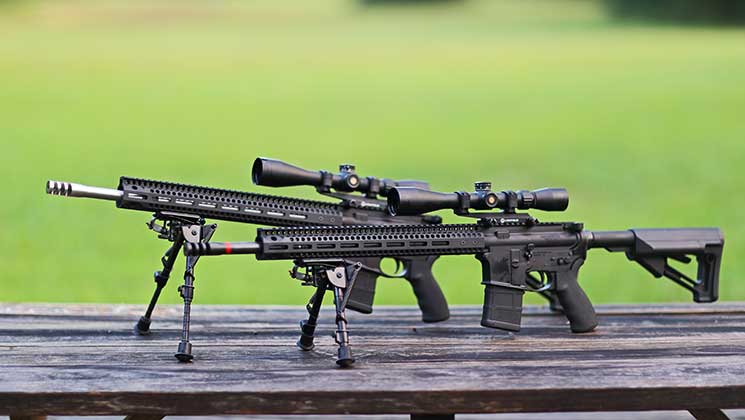 The TNQ Mk12CF SPR is the result of Luttrell's and Golden's years of combat experience in the teams but the company behind the gun – G2 Precision - was founded by Golden. G2 Precision was formed in January 2016, which is when I met up with Luttrell, Golden and their friend Chris Gridley to get a first look at the rifle. At first glance it appeared unassuming, a flat-black AR-platform rifle with a large "G2" emblazoned on the lower. Then Golden explained the importance of a useful, versatile firearm – no flash, all function – and it became clear the TNQ fits those parameters.
According to Golden, the critical components of a quality tactical platform are weight, first and foremost, then accuracy and a match-grade trigger. The TNQ is chambered in .223 Wylde and weighs in at 6 pounds 11 ounces, making it a few pounds lighter than the military's Mk12 Mod-1 SPR. For superior accuracy it has an 18-inch Proof Research carbon-fiber-reinforced 416R stainless steel free-floating barrel. It has 5 grooves and a 1:8-inch RH twist. The final item in the trifecta of critical components is a CMC Triggers match-grade, 2-stage curved trigger; the two stages are 2- and 3-pound pull weights.
G2 Precision components are found throughout the rifle: the titanium compensator, nickel-=boron-coated bolt carrier group, and 15-inch Recce M-Lok 6061-T6 aluminum handguard all bear the G2 name. In addition, the guns are marked with the TNQ name in multiple areas. Each gun will be serialized with a sequence beginning with "TNQ" followed by the associated numbers. The TNQ serial number will be placed on the lower, upper, bolt carrier group, trigger, and handguard. There will be no doubt it's a Team Never Quit gun, and currently plans are to build just 500 rifles.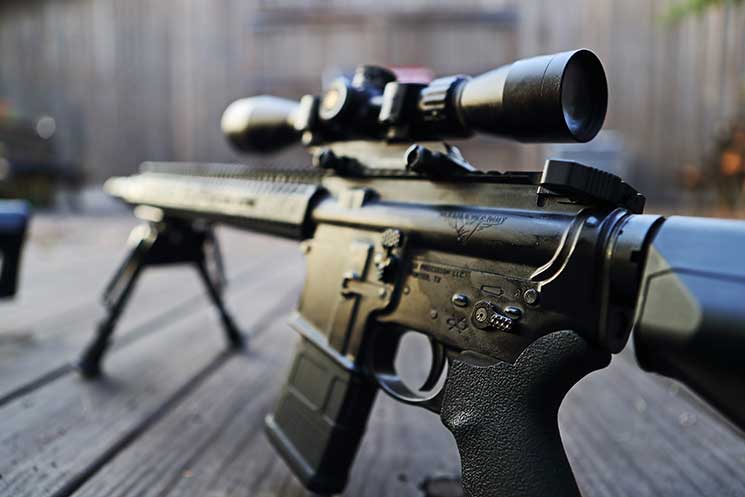 Touches courtesy of Golden and Luttrell's combined decades serving as SEALs are found throughout the rifle. It handles naturally; the rifle I held during a private meeting at SHOT Show 2016 mounted smoothly and snugly to my shoulder. The carbon-fiber barrel lends balance while the Magpul STR stock facilitates a solid cheek weld. Controls are ambidextrous, possibly because Golden himself is left-handed but probably because ambi controls allow for both strong and off-hand use. In combat, whether overseas or in a battle against assailants in your own home, the ability to shoulder your rifle on either side isn't just convenient. It's a must.
When you want a medical diagnosis, you go to a doctor. When you want a tactically sound rifle, you go to a Navy SEAL. Then again, this rifle isn't only for those interested in tactics. The features that make it the ideal self-defense weapon also make it the consummate hunting rifle. Everything flows from the ergonomics of the handguard to its slim, low profile. Lack of large voids means no wasted space and no hanging up on branches or gear while the sub and half-MOA groups it's been delivering in testing translate to clean kills when hunting. Whatever you do, wherever you are, this is your rifle.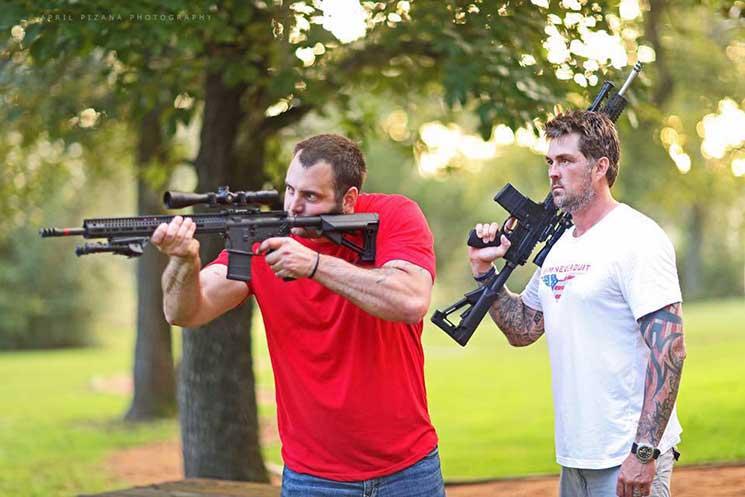 The TNQ Mk12CF SPR will be available by pre-order through G2 Precision in November. Quality is controlled by Golden himself who inspects every gun before it leaves the shop. As for manufacturing, it takes place in Texas, reaffirming the possibility it just might be the greatest gun state in the country. Shipping is expected to begin at the end of 2016. Come 2017, G2 Precision has plans for a second rifle design.
This is the first and only rifle Marcus Luttrell has collaborated on. It should go nicely with his
Snake River Shooting Products (SRSP)
Team Never Quit ammunition, a line which launched with frangibles more than a year ago. TNQ rifle, TNQ ammunition. Sounds like a guns-and-ammo match in American-made heaven.
For more information on this rifle and others like it, visit
G2 Precision's Facebook page.