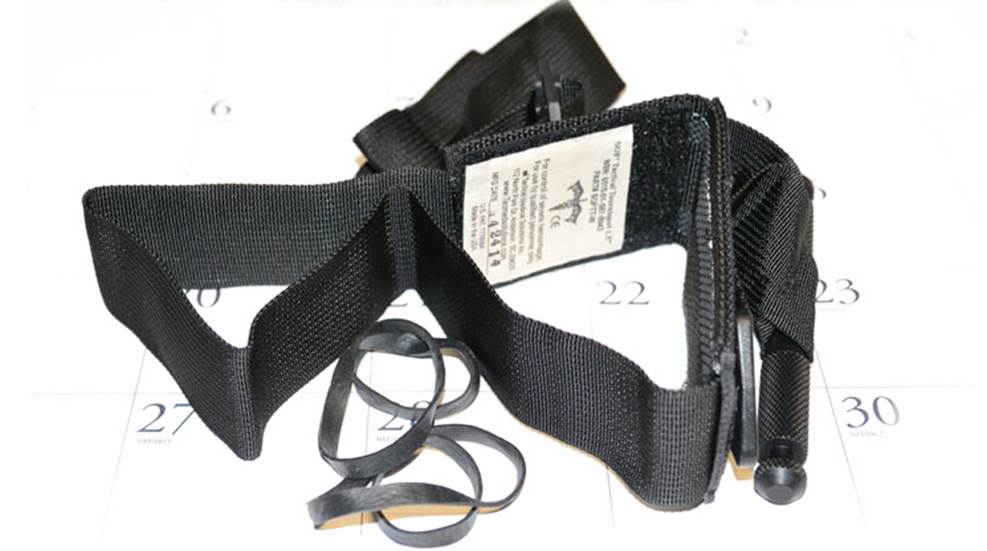 There are some things we should have on hand that we hope we'll never need. This is one such item.
Tactical Medical Solutions' SOF Tactical Tourniquet is easily stowed and deployed, and in the unlikely event it is needed, the ease-of-use will be greatly appreciated. Designed for use by American soldiers in combat, it is reliable, durable and features multiple fail-safes should it be employed.
We all hope that our standard first aid kit will cover any emergencies that may arise when on the range or in the field, but if the worst should happen, having reliable medical equipment is, literally, a life-saver. A basic first aid course certainly helps as well, along with periodic refresher courses—much like shooting skills, first aid skills are perishable and will diminish over time if not practiced.
MSRP: $26.78. Also available in trainer blue and wilderness rescue orange.