by
Shooting Illustrated Staff
posted on January 27, 2021
Support NRA Shooting Illustrated
DONATE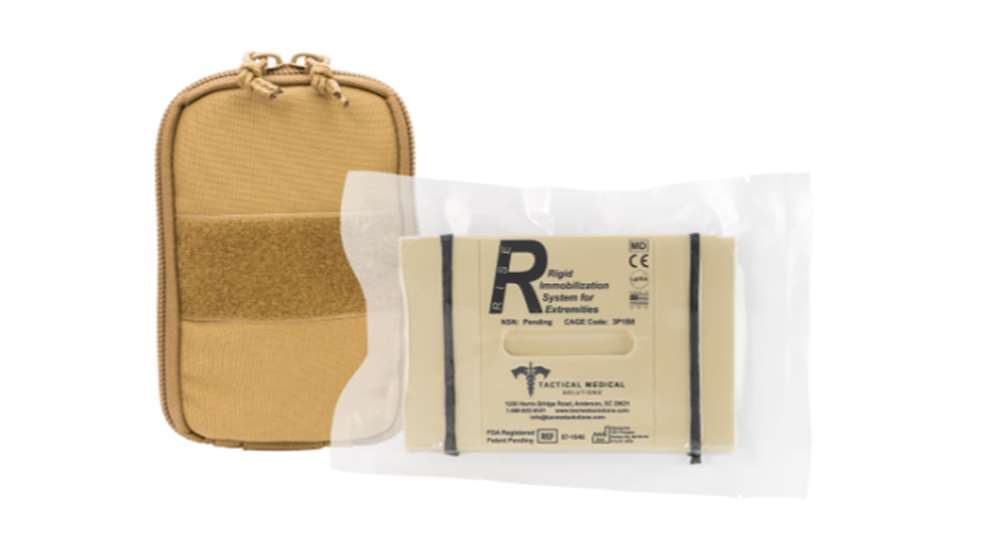 Tactical Medical Solutions, LLC (TacMed), is introducing the RISE (Rigid Immobilization System for Extremities) in support of trained first responders both on the battlefield and on the streets. The company will be be producing more than 150,000 of these groundbreaking splints over the next three years. Engineered for professional first responders to be the most rugged, low-profile rigid splint for extremity fractures and pelvic binding in the prehospital environment. 
The RISE was developed in partnership with the U.S. Army and tested by military personnel at Fort Hood, TX, and Schofield Barracks in Oahu, HI.
The Committee on Tactical Combat Casualty Care (CoTCCC) recognizes splinting and pelvic binding application as a critical step in preventing additional injury during casualty evacuation. However, most splinting devices are cumbersome to carry or pack inside a medical kit. The RISE not only significantly reduces the weight and size of current market options, it is uniquely capable for stabilizing both the limbs and the pelvic area.
Originating from lessons learned on the battlefield, the RISE is a durable, rugged, extremely compact splint for point-of-injury care. It can be intuitively applied under stress as a straight splint, 90-degree splint or as a pelvic binder by using a windlass or ratcheting tourniquet in combination with the available cutout slots. The preformed folding points allow the RISE to fit into most individual first aid kits, as well as all standard military-issue IFAKs. The RISE is radiolucent, blood and chemical resistant, and made in the U.S.
MSRP for the RISE extremity splint is $19.95, and more information on this product and other gear from TacMed Solutions is available at tacmedsolutions.com.