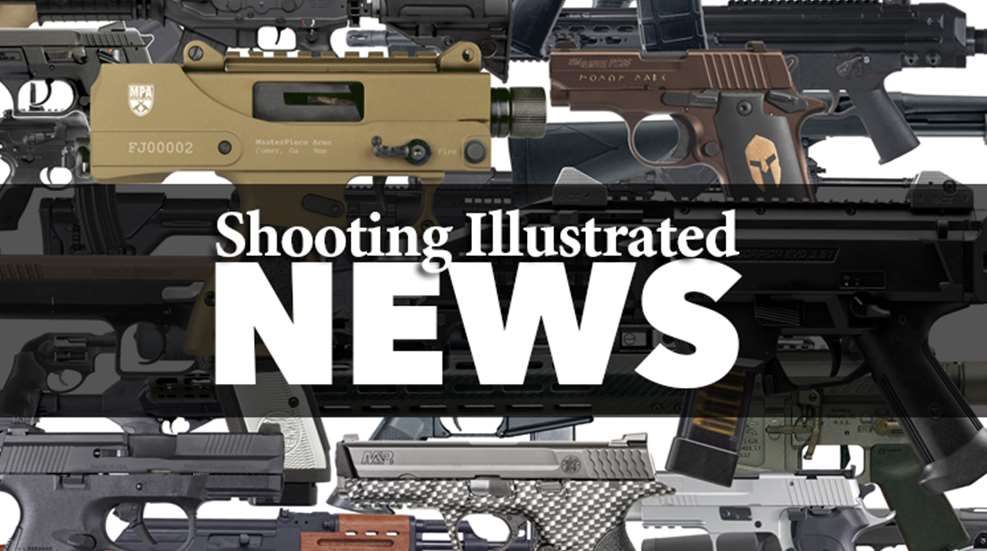 SureFire's expanding family of X-Series WeaponLights has a new addition with the release of the X400-GN Ultra (X400U-A-GN). This latest X400 Ultra model features a high-visibility green-laser sight instead of the red-laser sight found on the best-selling original X400 Ultra (X400U-A-RD). In most other aspects, however—including light output, dimensions, weight, switching, and attachment options—the X400 Ultra with green laser remains identical to its red-laser counter part.
The green-laser version of the X400 Ultra is being offered to accommodate users who prefer a green dot on target over a red one. The color green is also the most visible color to the human eye, making it extremely detectable in most situations. In addition to being highly visible, the five-milliwatt (505 nanometer) green laser of this new X400 Ultra is generated by a green-laser diode, making it more reliable over a wider temperature range than double YAG green lasers on the market.
Just like the original X400 Ultra, the green-laser version has an adjustment mechanism that uses Nylok® screws that won't back out from the effects of recoil, so its laser holds zero longer. Like all "Ultra" X-Series lights, it features a recoil-proof primary LED that delivers 500 lumens of white light focused through a TIR lens to create a versatile beam with significant reach and surround light. Power is supplied by two disposable 123A lithium batteries, which produce tactical-level output (enough to overwhelm an aggressor's vision) for up to 1.5 hours. Activating any X-Series WeaponLight is achieved via an ambidextrous push/toggle switch located on the end cap. For additional control, without the need to alter your grip on the weapon, X-Series lights can be outfitted with optional SureFire DG grip switches on many popular pistol models or with SureFire XT pressure-pad tape switch on long guns.
The X400U-A-GN has an MSRP of $790 and is available for purchase through authorized SureFire dealers, calling SureFire at 800-828-8809, or going online at surefire.com.
Features and Benefits:
• Virtually indestructible ultra-high-output LED delivers 500 lumens of blinding white light; produces tactical-level light for 1.5 hours on a set of batteries
• TIR lens shapes versatile beam with enough reach and surround light for longer- and closer-range tasks
• 5 mW / 505 nm green laser sight is highly visible to the human eye and rarely needs re-zeroing
• Hard-anodized aluminum body, tempered window, and O-ring & gasket seals make light rugged, durable, and weatherproof
• Ergonomic ambidextrous push/toggle switching; optional DG & tape switching available
• Powered by three included 123A lithium batteries with 10-year shelf life
• Backed by SureFire's No-Hassle Promise