On July 31, The Springfield M1A Match will kick off the 2016 NRA National High Power Rifle Championships at Camp Perry, Ohio, celebrating its 10th anniversary. 
Sponsored by rifle and handgun manufacturer and importer Springfield Armory, the NRA Springfield M1A Match is designed to encourage use of the timeless and historic M1A rifle. With the rise in popularity of modern sporting rifles at today's high-power rifle matches, Springfield Armory teamed with the NRA in an effort to build more enthusiasm and respect for its exquisite and respected firearm from shooting sports athletes and all firearms enthusiasts. 
Launched in 2007, the Springfield/NRA M1A Match encourages competitors to use the classic M1A rifle, the dominant rifle seen at Camp Perry, Ohio competitions for many years before the advent of the popular of AR-15. But, don't call it retro. Instead, call it remembering our shooting heritage.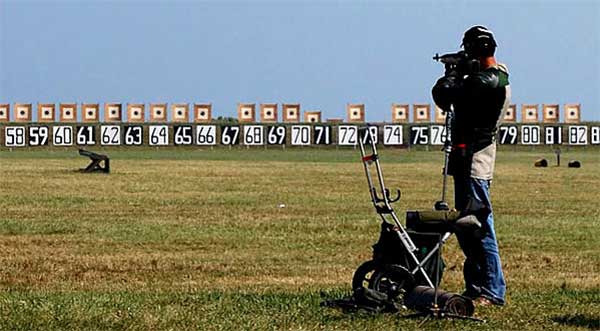 After World War II, engineers at the US Government's Springfield Armory set about designing a replacement for the standard M1 Garand and in 1959, military adopted the resultant M14. The rugged reliability of the M14 coupled with its formidable 7.62×51 NATO cartridge left an enduring impression on America's fighting forces despite its relatively short tenure. When it was replaced in 1970, the stage was set for the next step in its history. 
In 1974, when the Reese family purchased the Springfield Armory name, they began producing the M1A to ensure the legacy of the M14 Springfield Armory, offering a civilian, semi-auto version known as the M1A. 
"Springfield Armory has always been about heritage," said company CEO Dennis Reese. "I competed myself last year. It was incredibly inspiring to see hundreds and hundreds of our M1A rifles on the Camp Perry firing lines." 
With this year's anniversary M1A-only competition, more than 4,000 competitors will have shot the venerable M1A for score from Camp Perry's 300-yard line. From novice to champion, every level of competitor can be seen at the NRA Springfield M1A Match. 
The company is donating more than $25,000 in cash and prizes, including a $2,000 first cash-prize award to the overall winner, and competitors who register by July 15, 2016 will receive a free Springfield M1A Match T-shirt.