When most people think of concealed carry guns, they picture compact versions of larger firearms specifically made to be carried on the waist in an IWB or OWB holster. But, that's not the only way to carry concealed. Nor are compact versions of bigger guns the only good options. There is a whole category that is often left out when considering what to carry and how: pocket pistols. Also called micro pistols, these guns are small enough you can literally put them in your pocket and not have to have a holster strapped to your belt line or worry a print-reducing cover garment. If capacity isn't your only consideration, this can be a great way to carry a gun in situations where concealment is paramount.
One safety note before we talk about pocket pistols: never carry one without a holster that completely covers the trigger and trigger guard. The last thing you need is an accidental discharge of a gun in your pocket. Now, on to the selection of semi-auto pocket pistols.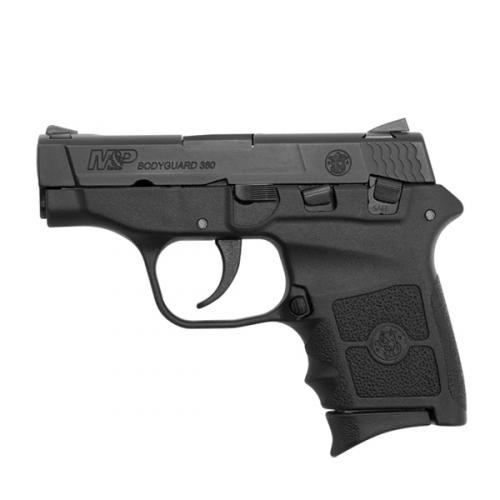 Smith & Wesson M&P Bodyguard 380
Considered one of the original polymer-frame pocket pistols, the Smith & Wesson M&P Bodyguard is chambered in .380 ACP. The smallest of S&W's venerable M&P line, the Bodyguard comes with two 6-round magazines with pinky rests for more comfortable shooting for those with bigger hands. The slim profile – less than an inch – offers superior concealability, fitting easily into jeans or dress pants pockets. Its flush double action trigger will not snag on pants pockets during the draw. The Bodyguard's biggest drawback, however, is the heavy trigger pull and long stroke – it doesn't break until just before the wall. But, this is an overall great option. MSRP is $379.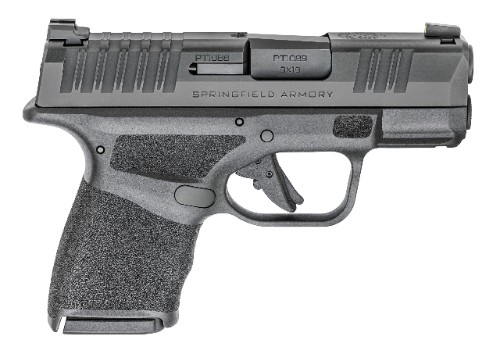 Springfield Armory Hellcat
As Steve Kramer, VP of Marketing for Springfield Armory, told me at SHOT 2019, "The Springfield you see tomorrow will not be the Springfield you saw yesterday." Nowhere does this show more than the Hellcat. Touted as the world's highest capacity micro pistol, the 9mm striker-fired Hellcat comes with two 11-round magazines with an available 13-round extended mag that makes concealing a bit harder but could be stowed as a backup. Springfield somehow managed to cram all those rounds into a grip just an inch wide. Speaking of grips, the Hellcat comes with their proprietary multi-level Adaptive Grip Texture. The Hellcat is also available in an optic ready OSP configuration, although that might make pocket carry a bit tricky. MSRP starts at $569.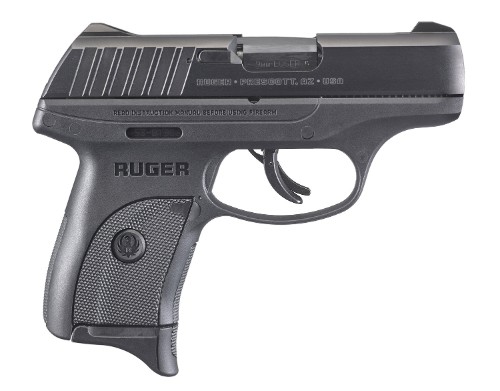 Ruger EC9s
Ruger's entry into the pocket pistol category is a no-brainer. If you're looking for a comfortable-to-shoot option that won't break the bank, the EC9s is worth a look. This striker fired gun was designed with pocket carry in mind, with smooth, snag-free lines and short barrel. The EC9s' 7+1 capacity gives it an extra round not often found in its competition, and the mags come with interchangeable baseplates – one with a pinky rest, one without. The double stage trigger safety offers an extra level of prevention from an accidental discharge. MSRP is $299.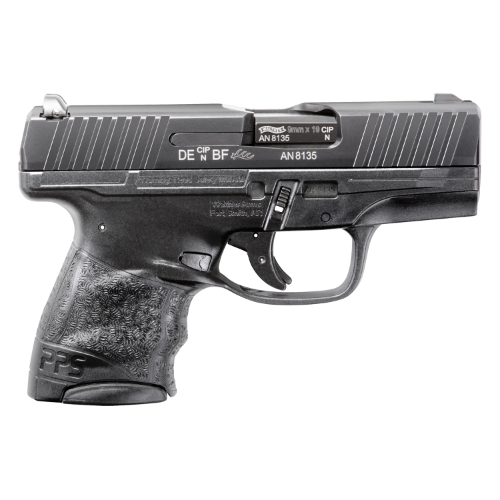 Walther PPS M2
A bit larger than many of the other typical pocket pistols, the Walther PPS M2 still fits for a couple of reasons. Originally designed as a service pistol for Austrian police, this second generation of PPS maintains the 1-inch profile, 3.2-inch barrel, and 6.3-inch overall length found in the original model while adding improved recoil management with Walther's famous ergo grips now found across their entire line. Capacity is 6+1 and 7+1 with the two included magazines, one flush and one with a pinky rest. Obviously, the smaller one will fit in your pocket better. MSRP is $469.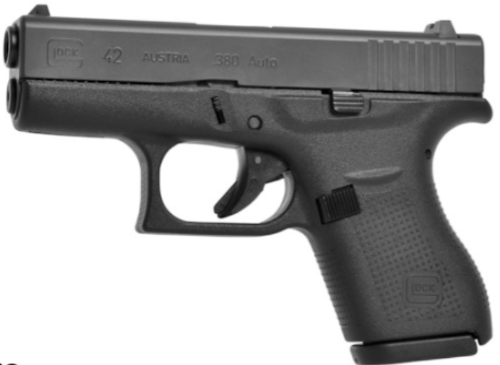 Glock G42
Glock's smallest offering is the G42 in .380 ACP. At just under 1 inch wide, 6 inches long, and just under 14 ounces empty weight with a 3.25-inch barrel, the G42 fits into the middle of the pocket carry dimensions. Capacity is 6+1 from each of the two flush baseplate mags. Aftermarket pinky extensions are available but do not come with the gun. The rear sight is windage adjustable and squared off in case you need to rack the side on your belt or boot. The G42 carries over all the standard Glock safety features, such as the Safe Action trigger system and built-in drop safety. MSRP is $523.99.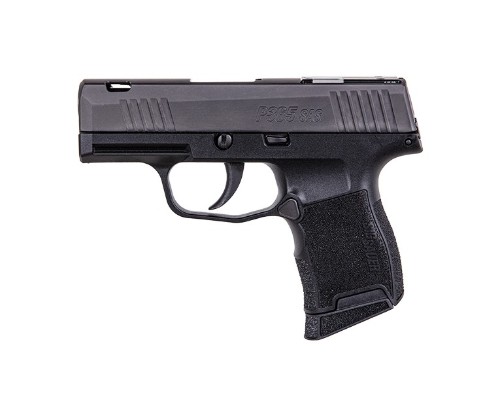 SIG Sauer P365 SAS
The world stood up and took notice when SIG Sauer brought out the original striker fired P365, the highest capacity 9mm subcompact gun on the market at the time when introduced at SHOT 2018. The 10+1 capacity coupled with a tiny footprint meant this revolution in pocket carry gained quick popularity. SIG took it once step farther in 2019 by adding the SAS version, featuring recessed sights for an even smoother slide top, virtually eliminating snags on the draw. A 3.1-inch barrel and 1.06-inch width make it ideal for pocket carry. A manual safety version is available if you prefer an extra level of protection against accidental discharge. MSRP is $579.99.