Many people enjoy picking up the latest, greatest pistols. I know I do, and I bet many of you do as well. However, "old school" handguns (firearms that have been on the market for a while) with proven track records are often the best personal-defense buys on the market. Not only do they have a history of success, the guns are often less expensive. Sometimes you can even grab one in the used market for extra savings.
Here's a look at four different subcompact 9 mm pistols designed for concealed carry. None of them are new, but all of them have the chops for getting you home safely.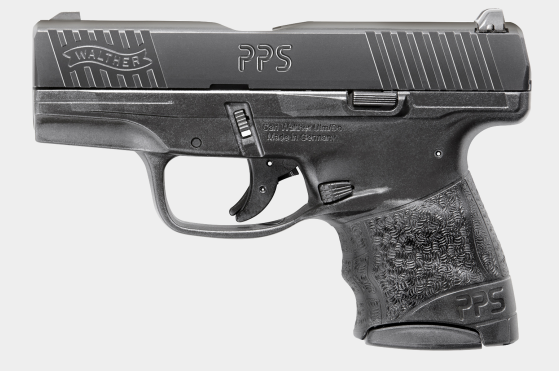 Walther PPS M2
Walther is well-known for the ergonomics of its modern pistols, and the PPS M2 is a great example. Even though the subcompact pistol is small enough for anyone to conceal, it still fits great in the hand and points very naturally. A real bonus is the trigger feels significantly smoother than many striker-fired pistols regardless of size.
I've shot a lot of tiny 9 mm pistols and the PPS M2 is one of my favorites. It seems to have less felt recoil than many others, yet it has bulletproof reliability. My wife's pistol has several thousand rounds through it without a single failure. While it may not be the cheapest pistol on this list, I'm happy to pay a premium for that kind of reliability.
In my testing, I found the sights on the PPS M2 to be large enough for fast target acquisition. Muzzle rise is minimal during rapid shooting and the felt recoil is mild even with +P defensive ammunition.
Overall Length (OAL): 6.3 inches
Weight: 19.4 ounces
Magazine Capacity: 6 rounds (flush), 7 & 8 rounds (extended)
Barrel Length: 3.2 inches
MSRP: $469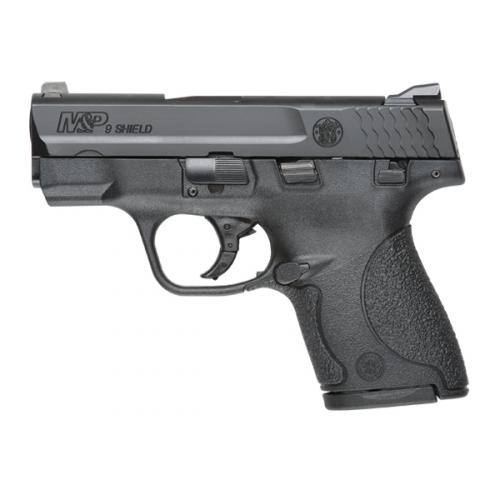 Smith & Wesson M&P Shield
The original Smith & Wesson 9 mm Shield pistol was not the first single-stack, subcompact pistol on the market. It did, however, have a huge impact on the industry. It was an instant success for the company and rumors suggest that it was one of the best-selling defensive handguns for multiple years.

Like the other guns in this article, the M&P Shield is a polymer-framed, striker-fired pistol. Although the 9 mm is the most popular version, the company offers versions chambered in .40 S&W and .45 ACP, also. Standard magazines for the 9 mm model hold 7 rounds with extended magazines being available for additional firepower.
Even though the standard 3-dot sights are perfectly usable, the company also offers the pistols with HI VIZ fiber optic sights. Further, for the shooters stuck behind enemy lines, there are California and Massachusetts compliant models.
Smith & Wesson now offers an updated version of the Shield, but I think the original gun offers an amazing value for the budget shooter. They are still manufactured by the company and can be found in virtually any gun shop. Because so many of the guns have been made, you will have no problem in locating a holster or other accessories for yours.
OAL: 6.1 inches
Weight: 19.0 ounces
Magazine Capacity: 7 rounds (standard), 8 rounds (extended)
Barrel Length: 3.1 inches
MSRP: $374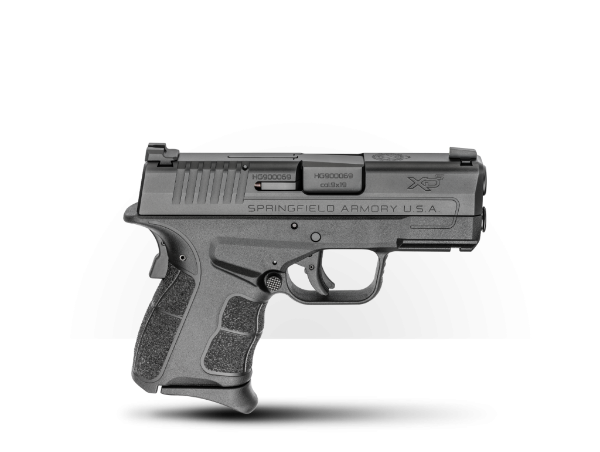 Springfield Armory XD-S Mod.2
The Springfield Armory XD-S Mod.2 is another one of my favorite 9 mm subcompact pistols. Like the Walther above, the ergonomics of this gun are excellent. It fits very well into my hand, filling the palm and allowing for perfect placement of my finger pad on the trigger. Likewise, the standard capacity magazine has a pinky extension to ensure you get your whole hand on the pistol for maximum control.
Springfield Armory clearly understands the needs of the self-defense market as it opted to include a front sight with both a tritium vial and a photoluminescent coating to provide a large, bright front sight in all lighting conditions. This will help you get on target very fast should you ever be forced to defend yourself. While this increases the upfront cost of the gun, it saves you the added expense of paying someone to upgrade your sights later.
Another feature on the XD-S is the accessory rail located forward of the trigger guard. Many subcompact pistols do not have a universal mounting solution available. You might say the XD-S is a proverbial no-brainer if you need to attach a light. Since many criminal attacks take place in low light conditions, a light is an important consideration.
OAL: 6.3 inches
Weight: 21.5 ounces
Magazine Capacity: 7 rounds (flush), 9 rounds (extended)
Barrel Length: 3.3 inches
MSRP: $524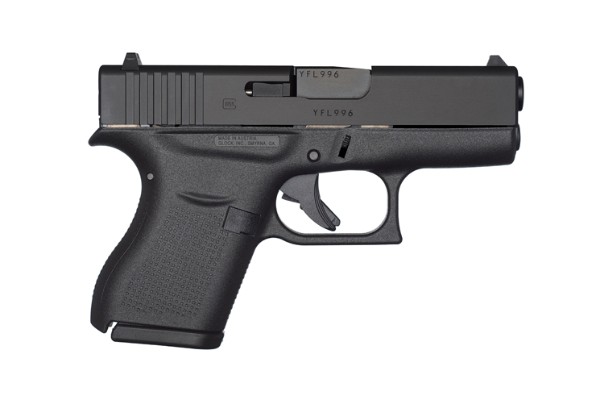 Glock G43
Many people see the Glock line of pistols as the industry standard due to the brand's reputation for durability and reliability. For a subcompact 9 mm, you can do a lot worse than the company's G43 pistol. It offers a very similar look and feel to the company's larger guns and, in my experience, offers the same level of dependability.
The G43 is the lightest gun in this bunch. It is also one of the smallest. Because of the company's design, the tiny pistol is much easier to run that you might otherwise think. An aggressive grip texture reduces any slipping of the hand when shooting while a pinky extension on the magazine ensures your whole hand is on the gun. Additionally, Glock uses an oversize magazine release button to ensure magazine changes aren't fumbled.
If you like Glock pistols, there is an excellent chance you will like this one as well. As with many of the other Glock guns, there is a healthy aftermarket supplying things like holsters and sights for the pistol.
OAL: 6.26 inches
Weight: 18.0 ounces
Magazine Capacity: 6 rounds
Barrel Length: 3.41 inches
MSRP: $580