Compact and subcompact concealed carry pistols get a lot of press these days, with the rising popularity of personal protection and wider availability of larger capacity magazines in some smaller guns. But, what if you want to carry a full-sized pistol instead? Or what about a good handgun for home protection or duty carry?
Here are six full-size semiautomatic handguns we think work well for all those categories and more, in alphabetical order.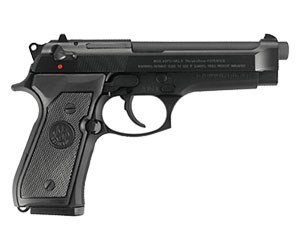 Beretta 92
The legacy of Beretta's double-action/single-action handgun line, the 92, has gone through several iterations, serving law enforcement agencies and militaries worldwide for decades, including our own US defense force as the M9, which replaced the 1911 in the mid-1980s, when it was replaced with the Sig Sauer P320 (see below) over the last few years. The Beretta 92 is a 9mm all-metal frame with an open-cut slide design. The standard magazine holds 15 rounds with an option for 18 on some models. MSRP is $1,199.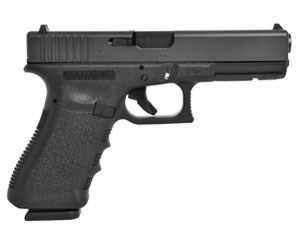 Glock G17
Arguably the most popular striker-fire gun ever sold, the venerable Glock G17 has played many roles since its introduction in the early 1980s as the first mass-market polymer pistol on the American market. What started as a service pistol for the Austrian military and law enforcement, the Glock 17 quickly took the civilian handgun industry by storm. It is so popular that you'd be hard-pressed to find serious handgunners who don't own or haven't shot one. The standard 17-round magazines (not why it's called the Glock G17, but that's for another story) work on various other pistols and a few PCCs. MSRP is $649.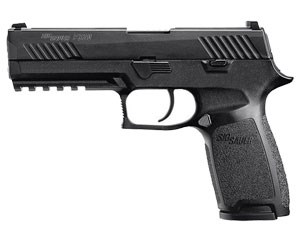 Sig Sauer P320
Sig Sauer has made several full-size handguns over the years, but the P320 is its more popular and most widely modified, offered in various configurations. The United States military even chose it to replace the aging fleet of Beretta M9s (see above) and dubbed it the M17 in its full-size configuration. (The M18 is the shorter-barreled version that fits on the same frame.) The striker-fire 9mm comes standard with a 17-round steel magazine and will also fit larger capacity mags. MSRP starts at $579.99.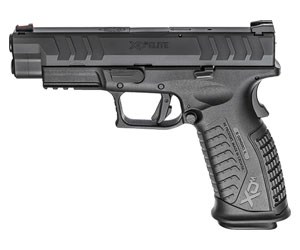 Springfield XDM Elite
The Springfield XDM Elite might be described as an old-school XD on steroids. The Elite version takes many XDM features, such as completely ambidextrous controls, a fully-cocked striker, and a flared magazine well, and adds a 20-round magazine as standard. Factory options include a threaded barrel and an optic cut slide for various red dot footprints. The standard sights are a fiber optic front and Springfield's signature U-cut rear shared with the Hellcat line. MSRP with no upgrades is $609.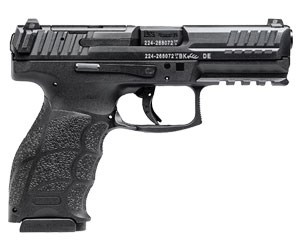 Heckler & Koch VP9
Heckler & Koch was making the VP70, a polymer-framed, striker-fired pistol, long before Glock or anyone else on this list saw the benefits of making a gun in such a manner. The company's newest striker-fired, polymer-framed pistol, the VP9, is packed with nice features such as a Picatinny rail, an easy to manipulate slide and a takedown lever that lets you disassemble the gun without pulling the trigger. The VP9 ticks all the service pistol boxes, and brings along a polygonal barrel for longer service life, H&K's stellar reputation for build quality and reliability. MSRP for the base VP9 is $799, and more information is available at hk-usa.com.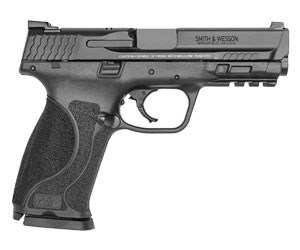 Smith & Wesson M&P M2.0 Full-Size
The second generation of the highly popular M&P full-size line features an upgraded trigger, a more aggressive grip texture than the original M&P, and an available optic cut for a host of red dot footprints. Standard capacity magazines hold 17 rounds of 9mm ammunition. For customization, Smith & Wesson includes interchangeable palm swells to get the right grip for your hand. The chassis is also longer than the original, improving the overall weight balance of the gun. MSRP starts at $629.