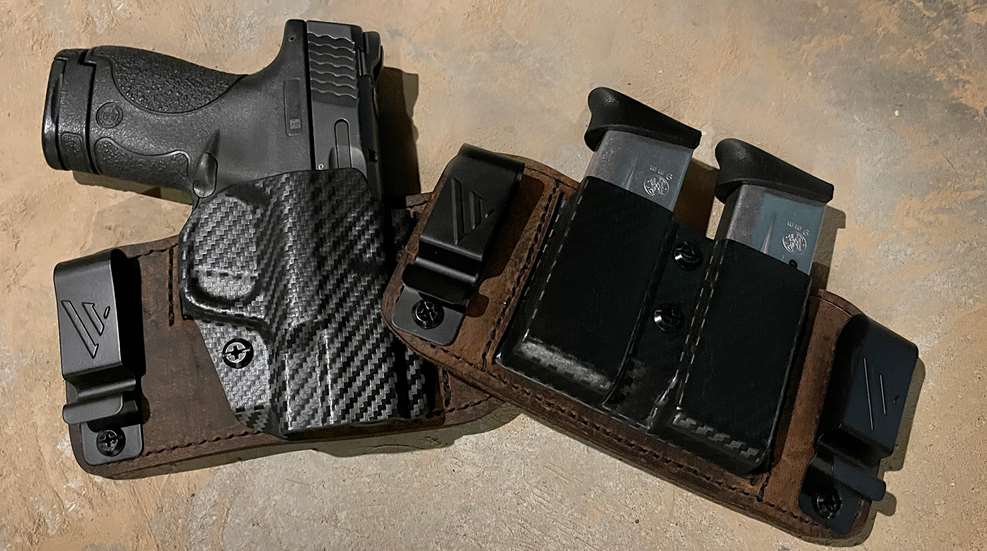 When it comes to slim holsters, Versacarry seems to have figured out the formula. The company's Insurgent Deluxe IWB/OWB is not only slim but also flips from outside the waistband to inside the waistband simply by removing the outside clips. Normally, convertible holsters require repositioning the clips, but Versacarry ingeniously integrated the OWB loops into the leather back. But we'll get to that in a minute. Let's start with the overall design.
Versacarry is known for its hybrid holsters comprised of leather backers, Kydex shells and steel clips. The leather is vegetable-tanned water buffalo in what Versacarry calls distressed brown, a semi-dark finish that adds a look of class to the holster. Unlike many other hybrid-holster makes, Versacarry finishes the skin-facing side of the leather, too, so it's as smooth and less likely to wear too quickly with repeated use. The leather is stiff enough to hold the gun firmly inside the shell and supple enough to contour your body as you wear it. Comfort level clocks in at 10 out of 10.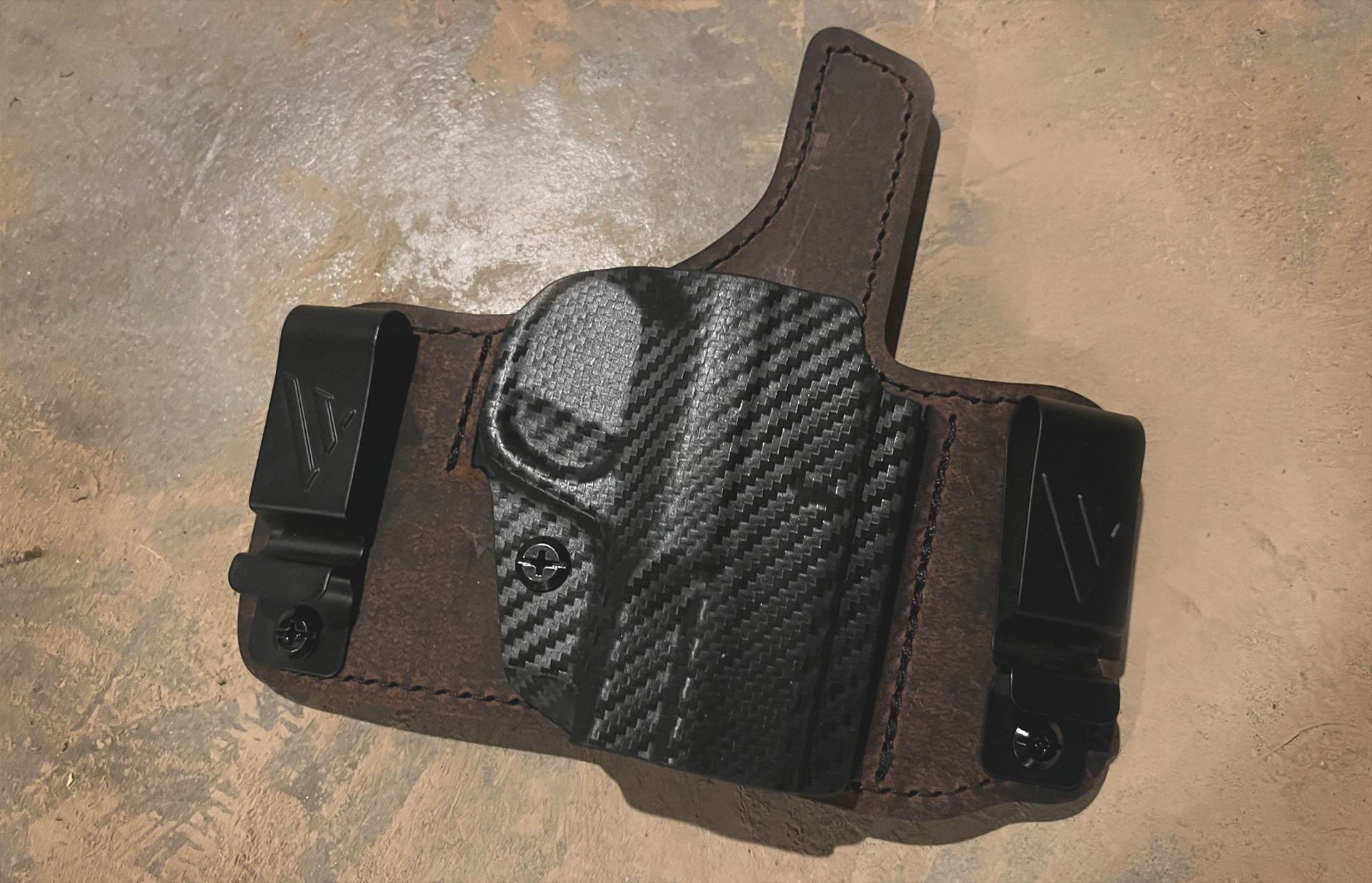 The Kydex shell is held to the backer through two large slots for the tabs and reinforced by the same industrial-grade, bonded-nylon thread used to stitch the double layers of leather. The slots are right on the flex points, offering a bit of give without the danger of the tabs sliding out and the shell coming loose.
For IWB configuration, dual steel clips hold the rig firm to any 1.5-inch belt, distributing the gun's weight better than a single clip and adding to the comfort level. And if you only use this holster for IWB, you'll be happy. But if you want to go OWB, here is where the "Deluxe" part of the name comes in: take the steel clips off, and what do you find underneath? Two belt notches cut out of the leather, ready to accept the same 1.5-inch belt for OWB carry.
I only tried the holster IWB because that is typically how I EDC, and I found it both comfortable and firm. The clips are super sturdy and held the holster tightly onto my belt all day long. Versacarry also sent me the accompanying double-magazine pouch, which I wore on the left side because I prefer the spare mags on my support side for easier reloads. The mag pouch is built the same way, with the same great features as the holster. It was nice to carry two spare mags where I normally carry one. The mag pouch also converts to OWB in the same manner as the holster.
All Versacarry holsters and mag pouches are made in the USA and come with a lifetime warranty. At $74.99 for the holster and $54.99 for the magazine pouch on Versacarry's website, the Insurgent Deluxe lineup is a great value in a comfortable and versatile carry.