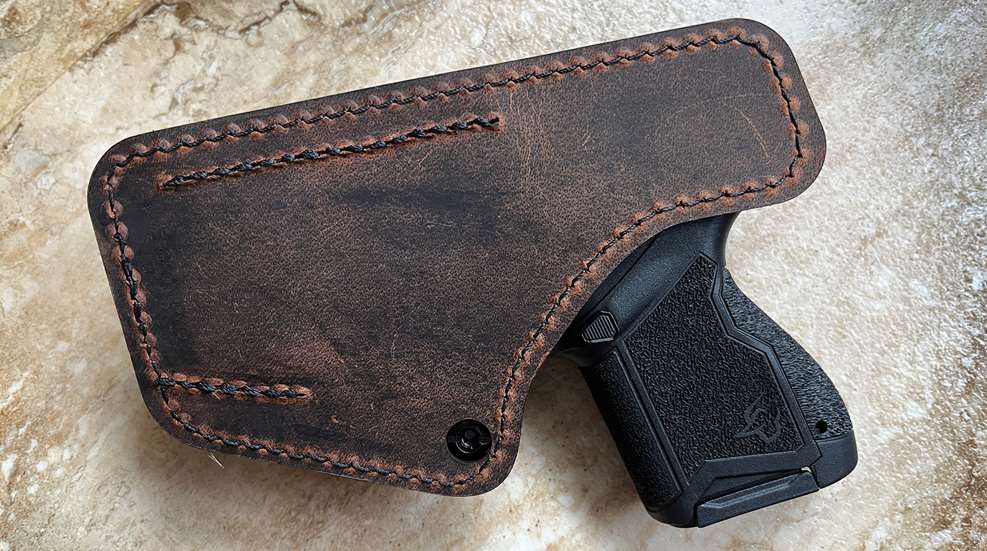 In a marketplace teeming with "innovative" and "new" designs, it's sometimes nice to relax a bit and enjoy the simplicity of a classic design with traditional materials that's not pretentious or flashy. Such is the case with the Versacarry Compound Custom Essential IWB Holster, a leather and Kydex hybrid gun holder that relies not on fancy hardware or splashy colors but instead relies on the basic of a comfortable yet solid option to safely carry your firearm.
The USA-made Versacarry Compound Custom Essential IWB Holster starts with two layers of vegetable-tanned water buffalo leather backer with a sweat guard that is comfortable and protects the gun from body grossness, especially during the hot summer months, when I tested mine. I live in Missouri and tested the holster on several 100+ degree days, during which I sweated plenty. The leather did a great job of keeping the gun dry and me comfortable.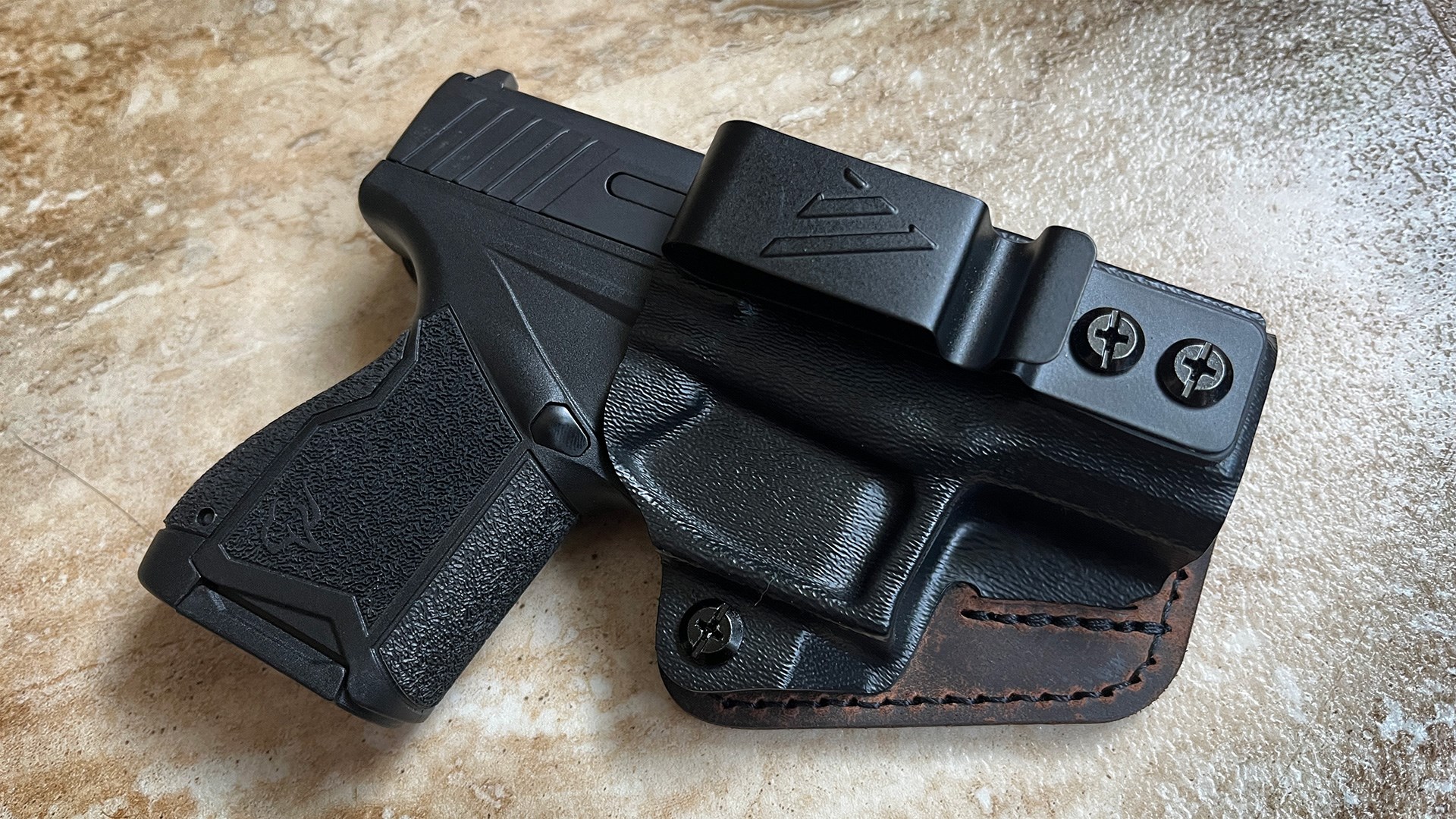 The leather layers are held together by industrial-grade bonded-nylon thread all the way around the perimeter, with more thread latching the Kydex shell slat into slits in the top leather layer for a firm connection that didn't move when I flexed the backer.
On the outside, the Kydex shell is a simple design with one feature not often found on leather holsters: adjustable retention. A single screw to the side of the trigger guard bulge serves as easy adjustment. As I always do with review holsters, I inserted my unloaded gun – in this case, a Taurus GX4 – and applied my flip test, wherein I turn the whole setup upside down over my bed to see how much shaking or movement it takes for the gun to dislodge. After a few shakes, the gun did finally work free, but after a quick tightening of the Phillips head screw, it cinched right up and held the gun firmly.
Mounted on the Kydex shell to hold the holster onto the belt is a single steel clip sized for 1.5-inch belts. Thanks to the single clip design, taking the holster on and off was super simple. The clip is held on by not one (as is typically found on similar holsters) but two more Phillips head screws that hold the clip firmly in place. Through several days of taking the holster on and off and wearing it during my daily routine, never once did I need to tighten the screws. They held perfectly in place the entire time.
The Versacarry Compound Custom Essential IWB Holster is backed by a lifetime warranty and retails for $49.99 at Versacarry.com.