Everyone should own a belly band. You might not use it every day, but it needs to be an option in your holster collection when wearing a conventional clip-held holster isn't an option. For example, regular holsters don't work well with gym shorts or yoga pants. But if you exercise outside or want to wear athletic wear for a casual day, a belly band is a terrific way to keep your firearm handy.
N8 Tactical threw its proverbial hat in the belly-band ring with the introduction of their FLEX Concealment Band. The four-inch-wide elastic band is made from a blend of latex and polyester that makes it super comfortable. A lot of belly bands pinch, but this one does not. The material is strong yet flexible, soft yet stiff enough to support the holstered firearm and a spare magazine.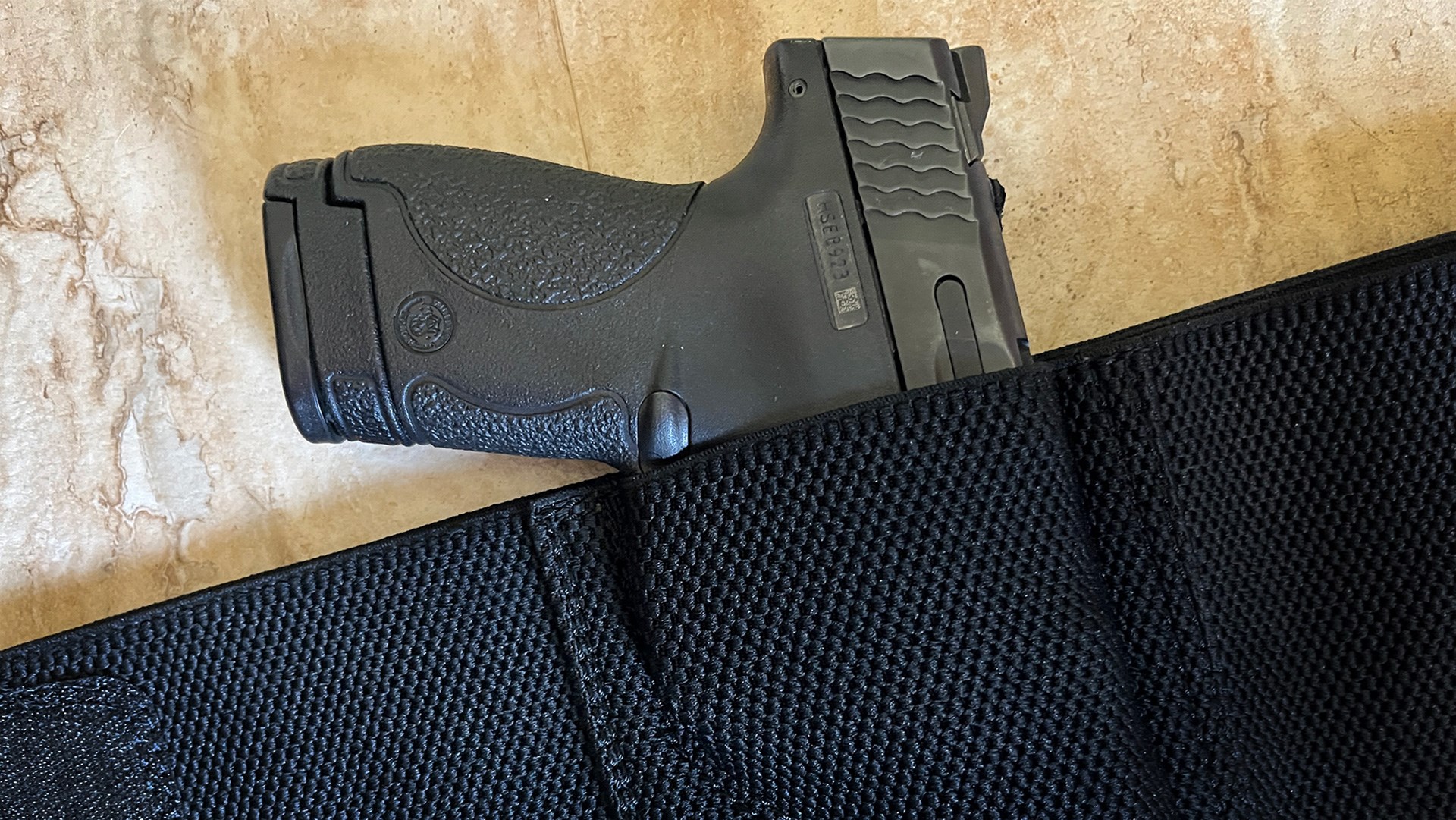 Like many other belly bands, the FLEX Concealment Band wraps around the body and is held closed by large patches of hook and loop that are big enough to accommodate a range of belly diameters, but it does come in four size ranges for different sized midsections.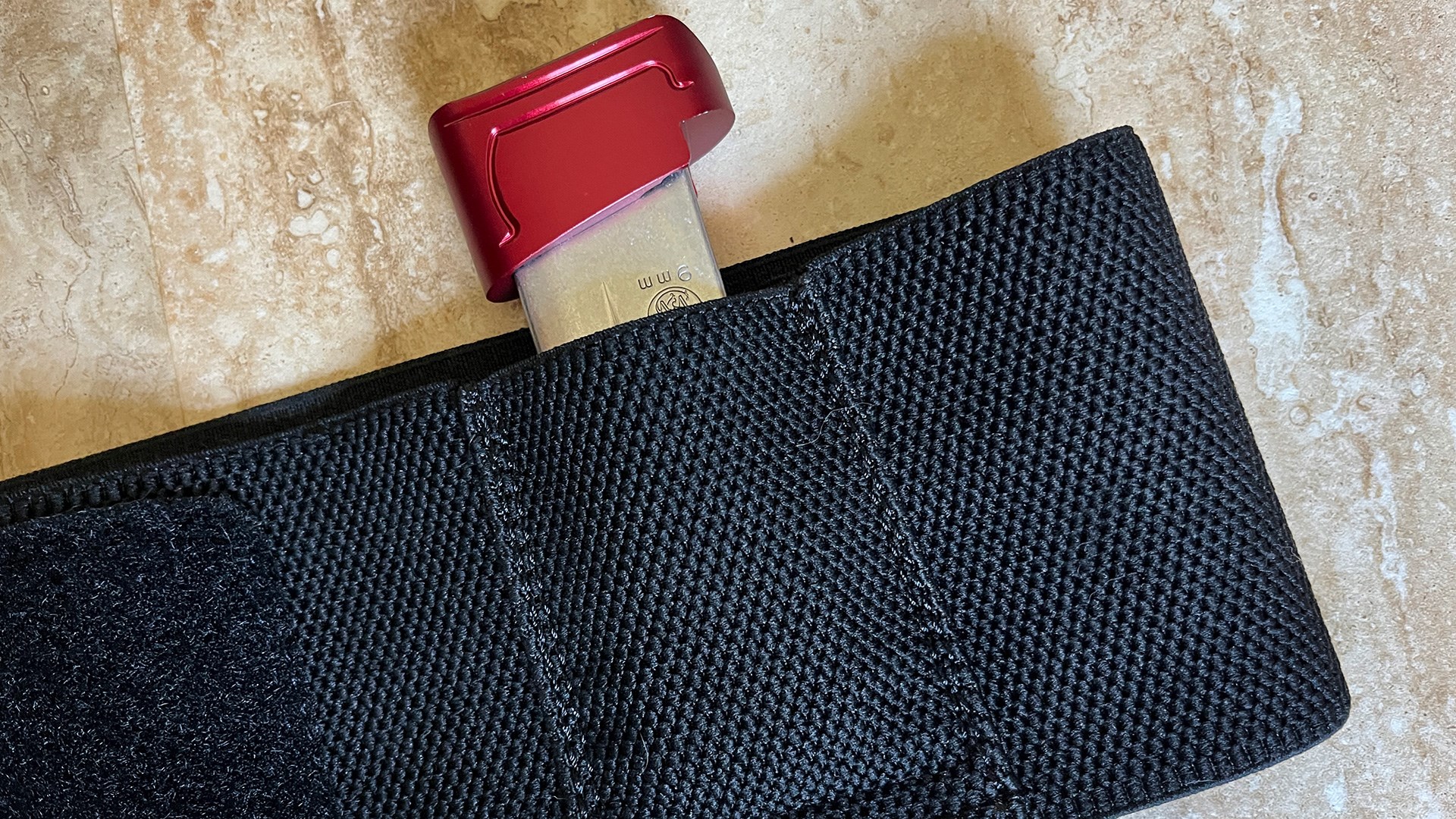 The integrated holster and magazine pouch hold a variety of firearms and accessories, from compacts to full-sized guns. However, the line primarily focuses on typical concealable guns in the mid to compact range. Pick the gun you want to use with the holster, and N8 Tactical's website matches it with the right size band. There are even options for lasers and lights, something you don't often see in one-shape-fits-all non-Kydex holsters.
I found the FLEX Concealment Band easy to put on and take off, and the gun remained firmly in place during my three-mile walk and throughout the rest of my other activities.
My only complaint about the FLEX Concealment Band – and it's a common complaint about soft belly bands in general – is the holster portion is not up to my standards of how well it protects the firearm. While the pouch completely covers the trigger and trigger guard, the possibility exists that the trigger could be pulled through the nylon, a definite no-no in my book. I much prefer a hard shell that fastens to the band.
As long as you're mindful of where the gun is placed and take care that nothing comes near the trigger, then the N8 Tactical FLEX Concealment Band might be a great option when a holster that requires a belt simply isn't an option and you don't want to go around unarmed. MSRP starts at $27.96 and goes up to $34.95, depending on which size you choose.